The article is about How To Upload Youtube Shorts From Mobile. You'll be pleased to learn that uploading your short films to the most popular video-sharing website on the internet is easy. YouTube's response to Instagram Reels and TikTok is YouTube Shorts. These brief, under-a-minute-length videos provide a quick and easy approach to pique the interest of a new audience.
There are a few strategies we've discussed here to help you make the most of your YouTube short uploads. You can upload youtube shorts using the youtube app and gallery. Whether you're using an Android or iOS smartphone or both, here's how to submit YouTube videos.
This guide will walk you through every step of posting your YouTube Shorts on desktop and mobile and provide you with helpful hints for maximizing your upload. Therefore, acquire one of the top YouTube cameras and start filming your Shorts immediately. They attract lots of views and are gradually growing in popularity. You can submit your own YouTube Short videos from an Android or iPhone if you enjoy making video material. Let's examine the procedure of How To Upload Youtube Shorts From Mobile.
YouTube Shorts: What Are They?
YouTube introduced YouTube Shorts, a short-form video platform, to compete with rivals like Instagram Reels and TikTok. Content creators can use the YouTube app to record short videos up to 60 seconds long and add music or sound effects.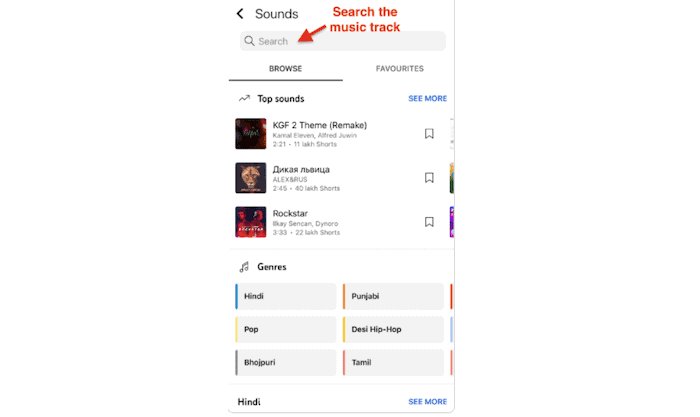 How to upload youtube shorts? Although platform users have technically been able to use the app to create videos since 2012, Shorts stands out since it provides a few capabilities that are not present in ordinary films. To begin with, it provides a multi-segment camera so that producers can combine several clips into a single Shorts video. Additionally, creators can access various editing tools, a sizable music collection, and hands-free recording with a countdown and timer.
Uploading Youtube Shorts From Mobile
The YouTube mobile app may record a new Shorts video and edit it directly, just like Instagram Reels, Snapchat, and watch TikTok. The Shorts camera has capabilities including video trimming, music addition, text addition, filter addition, alignment, and more.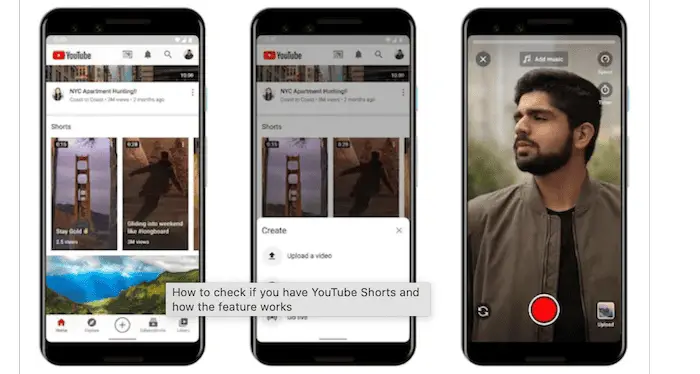 Update the YouTube app on your Android or iPhone before moving on to how to upload shorts on youtube. Please be aware that tablets cannot use the Shorts camera.
Let's look at how to make and upload YouTube Shorts from a mobile device.
Method 1 
Launch the YouTube app on your iPhone or Android device. How To Upload Youtube Shorts From Mobile? Let's see it.
Click the "+" (Add)" button on the bottom tab. Go to the menu and choose to Create a short. If prompted, give the appropriate permissions, such as camera and microphone. Learn how to resolve the issue of YouTube Shorts not appearing if you use a mobile app.

A screen for the YouTube Camera will appear. For your Shorts video to begin recording, press the red capture button.
There may be several brief video snippets in your video. To pause the recording and add more clips, press the same button again. You can see how many, how long, and how much time remains on the progress bar at the top of the screen. How to post youtube shorts? There will be tiny white bars separating each clip.
Additionally, the Shorts movie is 15 seconds long by default. If you want a little longer video, tap on 15 to alter the time limit to 60 seconds. To improve your video, use other tools like Flip, Speed, Timer, and Flash at the top. Follow these steps on how to upload to youtube from a phone:
When finished, click the checkmark button at the bottom to advance to the following screen.
The editing screen will appear, where you may add sound, text, and filters and view the video's timeline. Make the video your own by changing the settings. Then click Next.
Method 2
How To Upload Youtube Shorts From Mobile? Anyone can reach a new audience using YouTube Shorts by simply utilizing a smartphone and the Shorts camera in the YouTube app. In addition to making a video directly in the YouTube app, you can upload a video from your gallery that was made and edited in another app.
How to upload youtube shorts from pc? Well, we are doing it with mobile. Follow these steps to do so:
See Also: Top 10 Best Youtube Channels For Web Development In 2023
FAQs
Are YouTube shorts a source of income?
For now, YouTube doesn't split the money from short and upload youtube shorts. However, they have a Shorts Fund that offers artists a bonus. Up to $10,000 per month in payments will be made by YouTube to creators who upload and share YouTube Shorts.
How Do I Watch Short Videos on YouTube?
There are a few ways to watch short videos if you like to do so. Watch short videos by tapping the Shorts tab at the bottom of the YouTube mobile app. The Shorts section can also be seen on YouTube's home page.
What does the fund for YouTube shorts do?
The $100 million YouTube Shorts Fund is available to creators that assist us in establishing the platform's short-form video future. Anyone can contribute to the fund by making distinctive Shorts that appeal to the YouTube audience, including creators in the YouTube Partner Program.
Is short-form content's future on YouTube?
YouTube is establishing itself as the go-to source for both short- and long-form material, in contrast to TikTok and Snapchat, which are solely focused on short-form content. This would give you the best of both worlds because shorts might be a means for creators to connect with new viewers who might end up watching their lengthier material frequently.
YouTube Shorts: Do They Affect Your Channel?
A lower average view duration may be observed if you produce a lot of YouTube Shorts, but since this is a characteristic of Shorts, it doesn't actually hurt your channel. In fact, YouTube Shorts can aid in drawing in and keeping viewers who might later subscribe to your channel.
See Also: Best Entrepreneur Youtube Channels In 2023 – Updated
Conclusion
Although publishing YouTube Shorts is a simple procedure, there are a few simple methods to quickly enhance your efforts to expand your audience and improve the caliber of your videos.
How To Upload Youtube Shorts From Mobile? Thinking carefully about the length of your content and its relevance to your wider youtube channels is important because shorts are designed to swiftly and efficiently attract attention to extend your audience.
It's crucial to create eye-catching, rapid, and alluring content for potential new viewers, especially if you want to become one of the top YouTube creators.
See Also: Top 10 Best Business Channels On YouTube Of 2023 [Must Watch]
Lead Photographer, Lead Advice Editor for @CNET in Europe. Love: the outdoors, music, food, snowboarding, animals, beer, coffee, lists. Personal views.