In an ever-evolving technological landscape, remote apps for LG TVs stand out as essential tools, reshaping our interaction with Smart TVs and bringing forth a harmonious blend of convenience and innovation. Traditional remote controls are a thing of the past, replaced by these applications that smoothly integrate user-friendly features and cutting-edge technology. Here, we have some of the best LG TV remote apps just for you.
LG TV Plus is LG's official app, offering seamless control with a touchpad. Smartify is versatile, supporting LG WebOS and NetCast TVs with a touchpad and keyboard input. LGeeRemote is a third-party app ideal for LG TVs, with automatic TV detection. Learn how Universal Remote Control works for various devices. Smart Remote for LG TVs allows simultaneous control of multiple LG TVs. LG Universal TV Remote is a flexible option for many LG TV models.
The significance of remote apps for LG TVs cannot be overstated. These apps will not only make your TV navigation easier, but they will also add a new level of accessibility and control. This article will lead you into the evolution of remote control technology and show how LG TV remote apps have revolutionized our television-watching experience.
Unlocking the Benefits of LG TV Remote Apps
Now, before we get started on some of the best LG TV remote apps, here are a few advantages. In a time where convenience and advancement are paramount, the LG remote app has quickly emerged as the preferred option. It is known for improving your television viewing pleasure.
Convenience and Ease of Use
The foremost quality of the LG TV remote app lies in its exceptional convenience. You can easily turn your mobile phone into a potent remote control with only a few touches on it.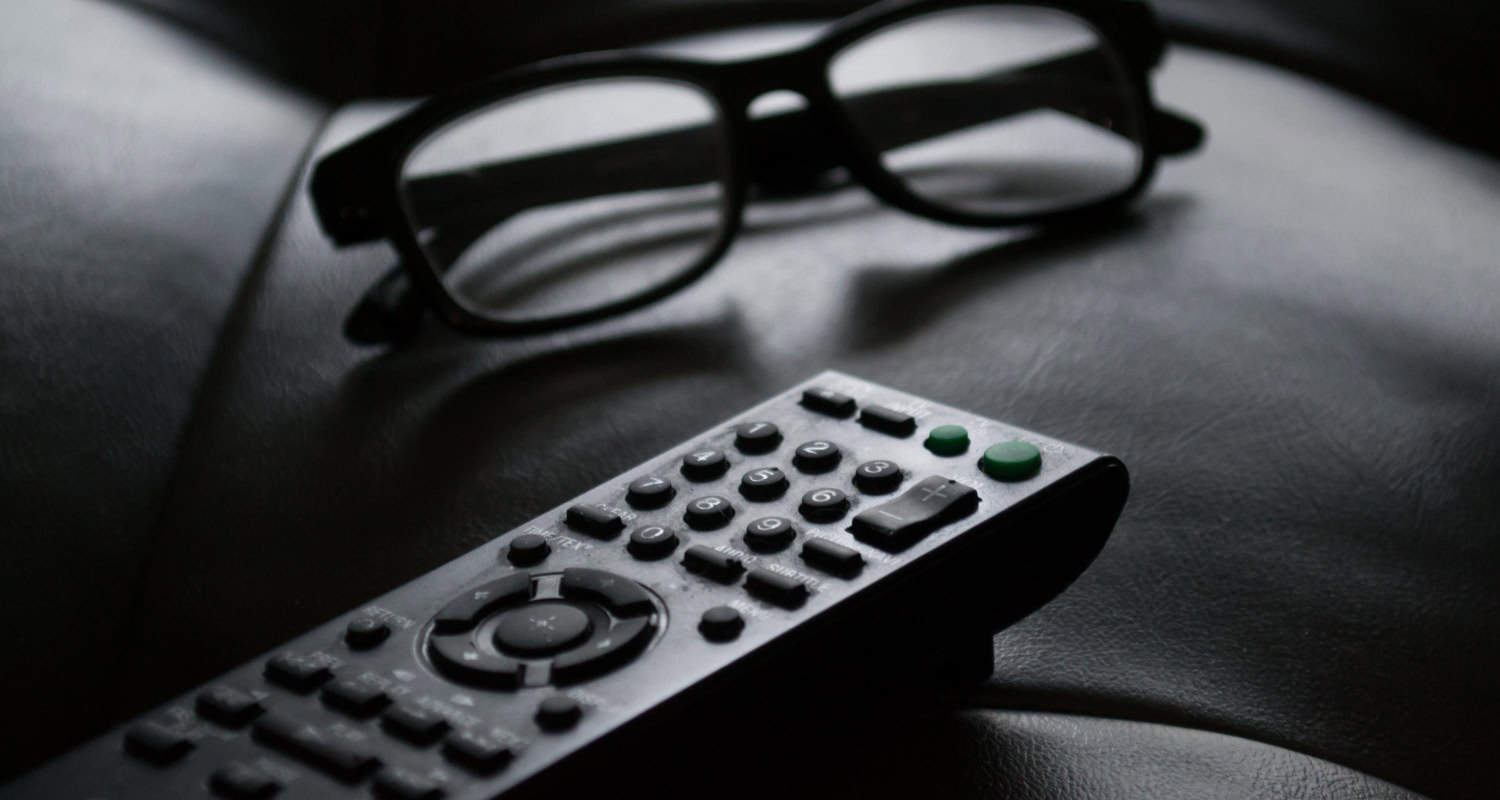 Thanks to its simple design and user-friendly interface, you don't have to struggle with traditional remote controls to navigate your LG Smart TV.
Features Unavailable on Traditional Remotes
LG TV remote apps provide a wide array of features that outshine traditional remote controls. They boast an expansive menu with responsive touchpad controls and a versatile set of functions that enhance your television viewing.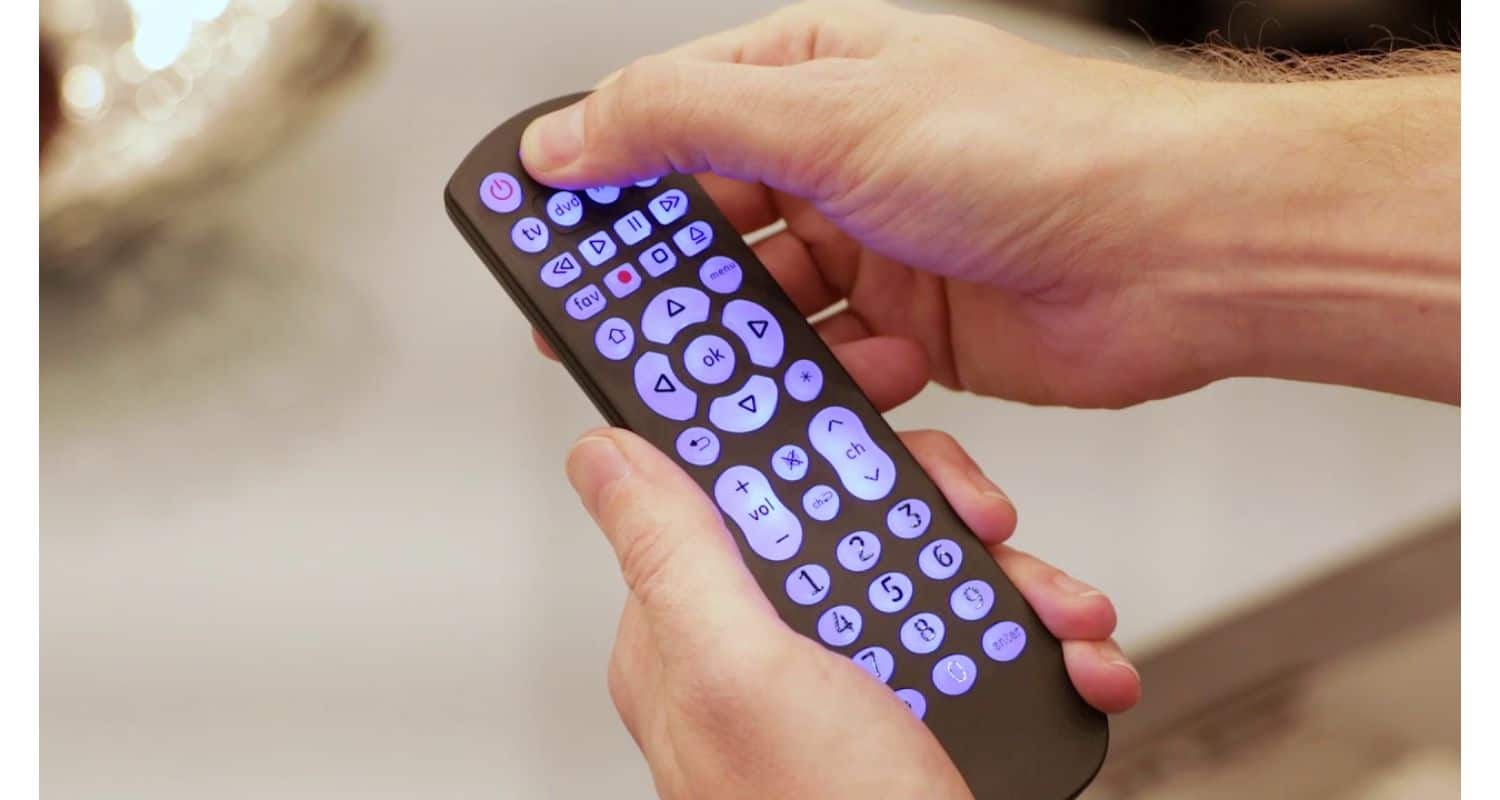 For instance, you can effortlessly tweak settings, seamlessly switch between applications, and mirror content from your mobile device to your TV screen.
Integration with Other Smart Devices
In the era of interconnected smart technology, LG TV remote apps elevate integration to a whole new level. These applications empower you to command your television and effortlessly synchronize with other smart devices within your home network.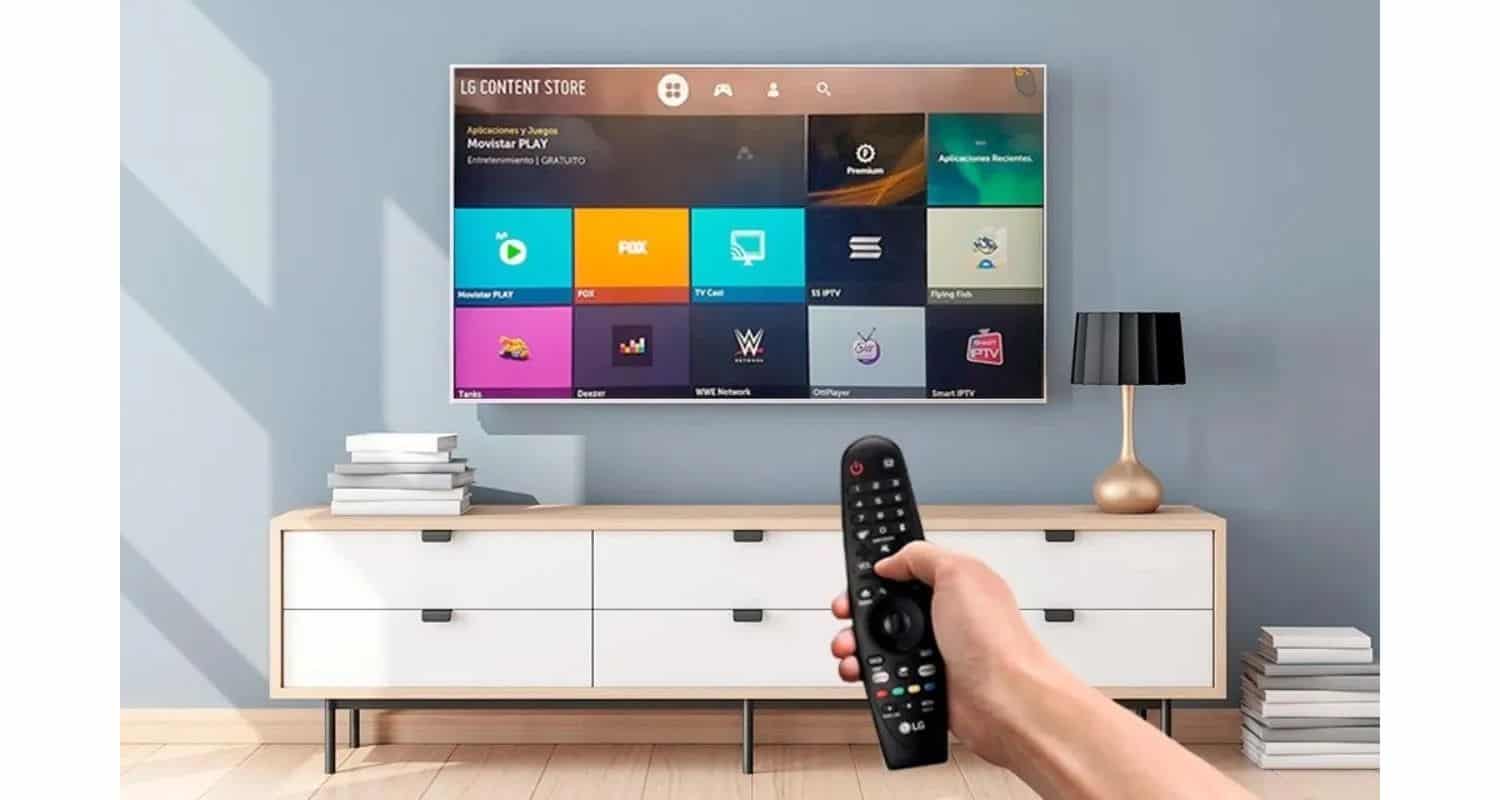 This expanded network includes air conditioners, intelligent lighting systems, and even home security setups. Such extensive connectivity guarantees a smooth and harmonious experience within your smart home environment.
See Also: LG Smart TV Error Code 106: Causes and Solutions
Exploring LG's Official TV Remote Apps
LG is a renowned leader in the electronics industry, and it offers a suite of official LG TV remote apps with the sole purpose of improving your Smart TV control experience. In further parts, we will examine these official apps in detail, dissecting their special features and advantages and gaining knowledge from user comments and reviews.
Overview of LG's Official TV Remote Apps
LG offers a selection of official remote control applications designed for different operating systems, including iOS and Android. The purpose of these carefully designed apps is to give people a smooth and simple way to connect with their LG Smart TVs. The top LG TV remote applications are listed below:
LG TV Plus
Smartify Remote App
LGeeRemote
Learn Universal Remote Control
Smart Remote for LG TVs
LG Universal TV Remote
Remote for LG Smart TV
Universal TV Remote Control
Features and Benefits
The official TV remote apps from LG are distinguishable from third-party options by a number of features and benefits. The following are the main advantages of the top LG TV remote apps:
User-Friendly Interface: LG places a high priority on user-friendliness, and its applications feature highly intuitive interfaces that make navigating the menus and settings on your TV a breeze.
Compatibility: These apps guarantee a seamless and trouble-free experience by removing compatibility difficulties and are designed for complete compatibility with LG Smart TVs.
Seamless Integration: Owners of LG Smart TVs can easily share material, control easily, and quickly access menus by connecting their mobile devices to the TV.
Integration with Other Smart Home Devices: Some official LG apps go beyond TV management and can be integrated with any smart home device to create a single hub for managing many elements of your house.
Firmware Updates: LG often makes improvements to these apps' functionality to guarantee users receive the newest features and optimizations.
User Reviews and Feedback
Feedback from users is essential to determine the usefulness of LG's certified TV remote apps. User evaluations of the LG app frequently point out the following:
Dependability: Users frequently praise the applications' dependability and highlight how well they integrate with their LG TVs to eliminate the need for conventional remote controllers.
Efficiency: It's widely acknowledged that the apps make watching TV more efficient by simplifying functions like volume control, channel switching, and fast menu access.
Design: Many users find the intuitive interface to be very helpful, as it makes using the apps simple and effective for people with varying degrees of technical expertise.
The ability of the applications to control numerous devices adds a degree of ease to daily routines for customers who have integrated smart home settings.
See Also: How to See Someone's Most Liked Tweet: A Comprehensive Guide
Exploring Third-Party LG TV Remote Apps
Beyond LG's official TV remote apps, a thriving ecosystem of third-party alternatives has blossomed. Users can increase their control over LG Smart TVs with various alternatives provided by these stand-alone solutions. This section will overview these third-party solutions, discuss their advantages and disadvantages, and focus on a few popular third-party apps and their best features.
Introduction to Third-Party Options
Third-party LG TV remote apps are creative solutions created by independent software developers to enhance the control of your LG Smart TV. These apps go beyond LG's official products and frequently highlight cutting-edge features and modifications.
Customers can customize their TV-watching experience to suit their own tastes by choosing from a wide range of third-party solutions.
Pros and Cons of Using Third-Party Apps
Pros:
Increased Features: Third-party applications regularly add features beyond those of the official apps, making your Smart TV control experience more enjoyable.
Customization: A lot of third-party programs allow users to customize their remote controls, making it possible for them to set them up exactly how they want them.
Compatibility: These apps usually work with a variety of LG TV models, so users with different TVs can find an appropriate option.
Cons:
Varying Quality: Users may need to sort through third-party app selections in order to locate one that meets their needs due to inconsistent quality.
Security Issues: Users may be at risk for security breaches because third-party apps might not be subjected to the same amount of inspection as official apps.
Top Third-Party Apps and Their Features
Smartify Remote App for LG TVs: Smartify has a digital keyboard for smooth text entry and a touchpad for improved navigation. It streamlines your Smart TV experience by providing quick access to settings and apps.
LGeeRemote: Remote For LG TV: With the help of this software, users may control TV power, open apps, change channels, and adjust volume. When it launches, it also recognizes your LG TV automatically.
Learn Universal Remote Control: Learn Universal Remote Control (available via Wi-Fi or an IR blaster) allows control over a wide range of devices, making it perfect for LG Smart TVs and Roku devices.
Smartify: Smartify is compatible with WebOS TV models and features a large touchpad and keyboard for easy surfing and content searching.
Smart Remote for LG TVs: Specifically designed to manage several LG Smart TVs at once, this software offers rapid access to integrated streaming apps and makes casting images, movies, and music to your TV simple.
These third-party apps provide various features to meet individual user needs. It also improves the control experience for your LG Smart TV.
See Also: How To Embed YouTube Video On Twitter | PC, Tablet And Phones
Choosing the Perfect LG TV Remote App
There are a number of important considerations to make while choosing the best LG TV remote app. These factors may be the difference between an easy time controlling your Smart TV and possible irritation. We will examine the important factors to consider while selecting an LG TV remote app in this tutorial.
Compatibility
The most important factor to take into account is compatibility. It is imperative that the app you select works flawlessly with the model of LG Smart TV you have.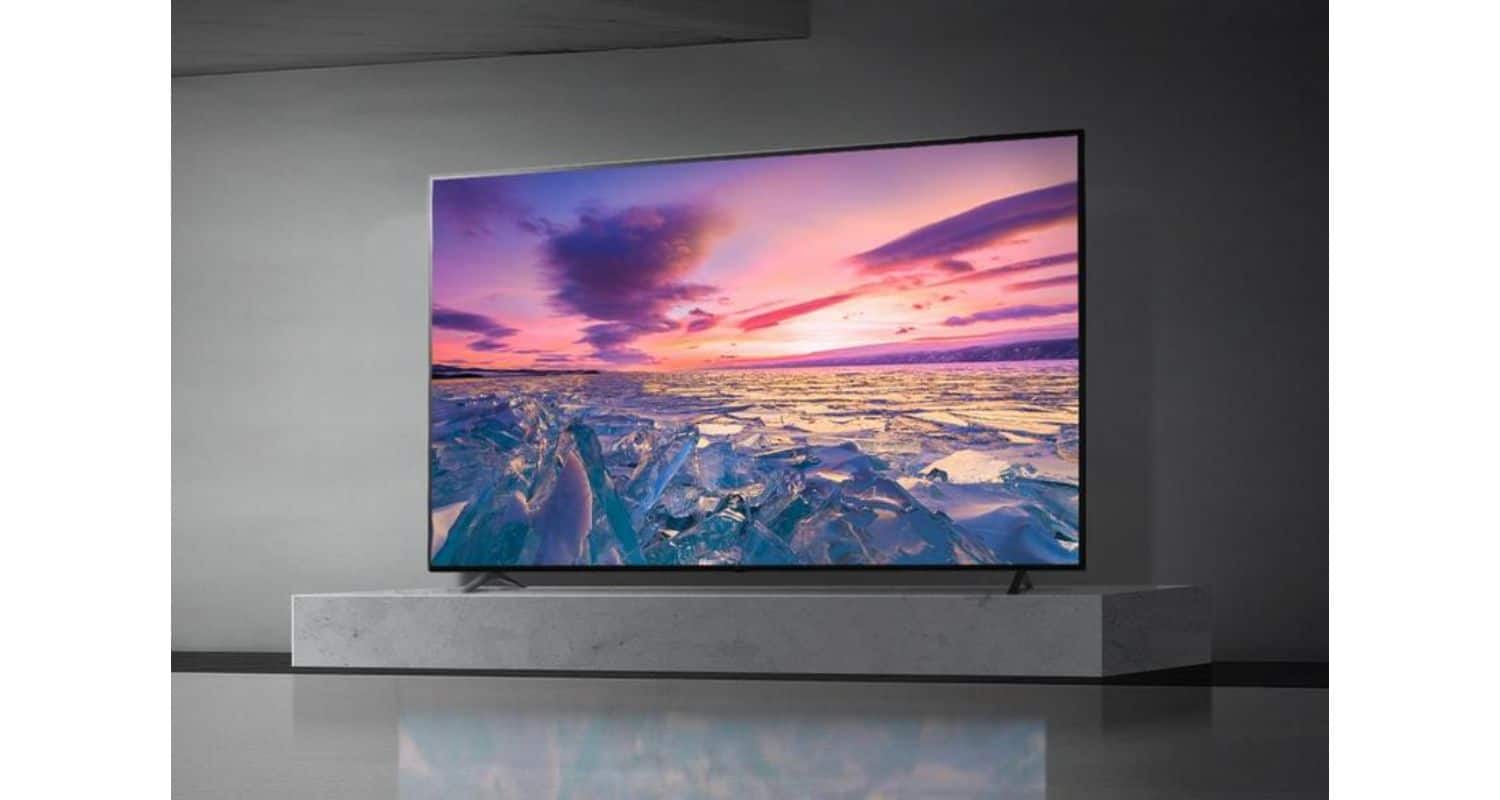 This compatibility ensures a seamless and trouble-free user experience while reducing the possibility of connectivity problems.
Features
The next step is to assess the features that the remote app has to offer. Seek for features that suit your requirements and tastes.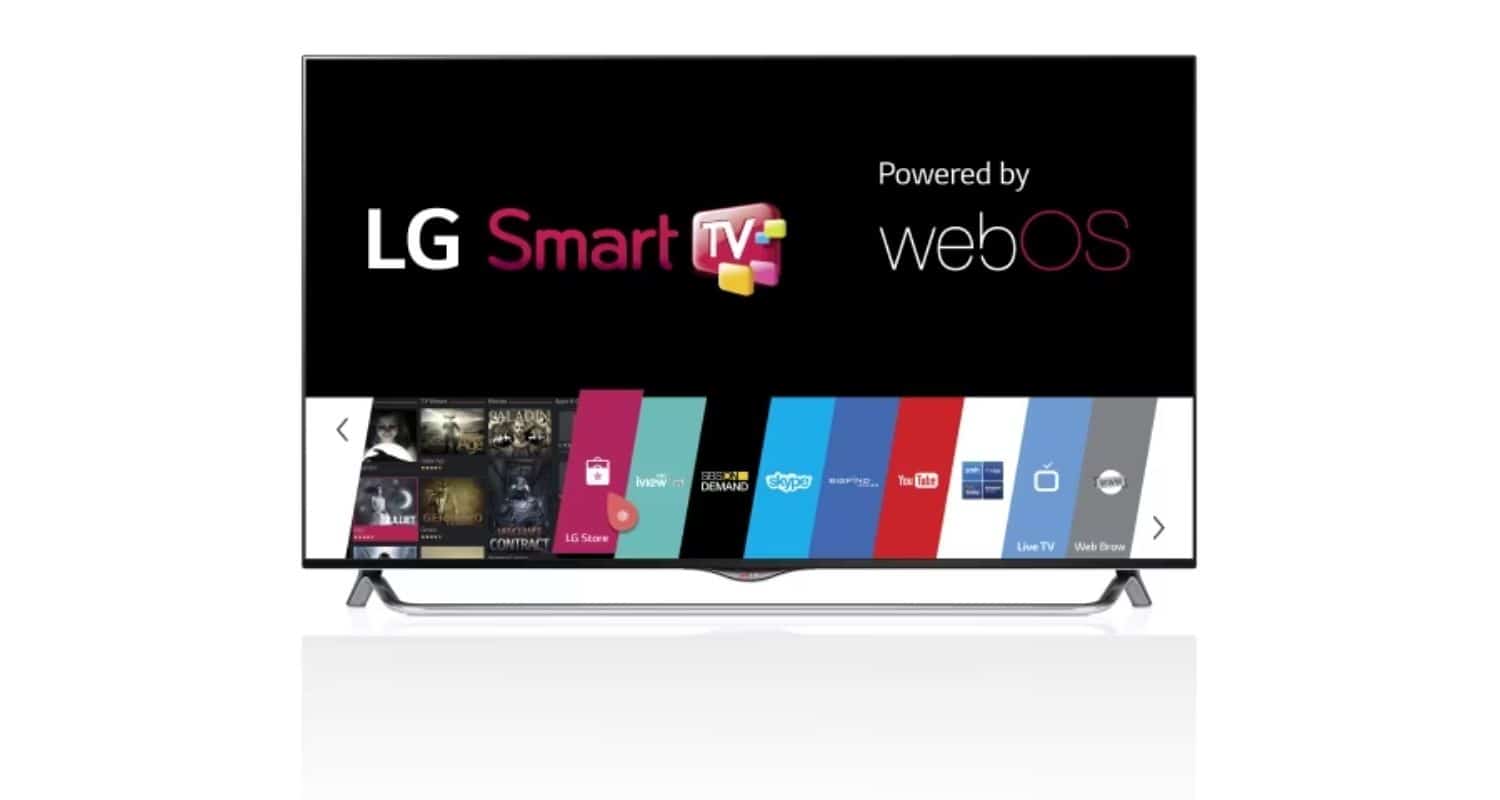 These can include more sophisticated capabilities like content sharing and smart home connection, as well as more basic ones like channel switching and volume control. Select an app that offers the functionality you need to improve your TV control experience.
User Reviews
While selecting a remote program, user reviews and comments are great resources of information. Examining reviews provides information on real-world user experiences.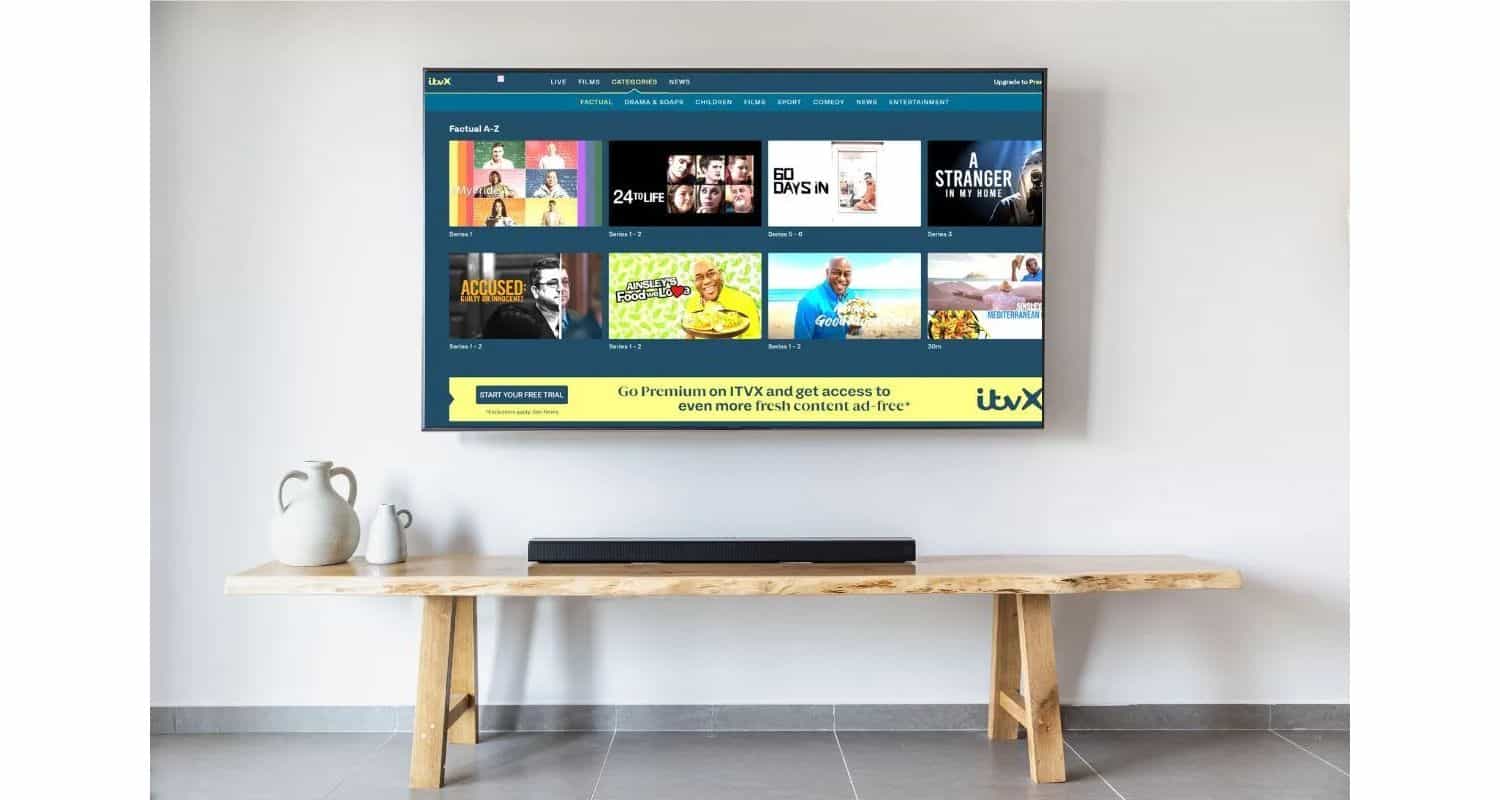 Take note of remarks regarding general satisfaction, dependability, and ease of use. Positive reviews may strongly indicate an app that performs well.
Regular Updates and Developer Support
One should pay attention to the importance of frequent updates and developer assistance. Choose an app that gets updated on a regular basis to make sure it works with the newest LG TV models and any OS upgrades.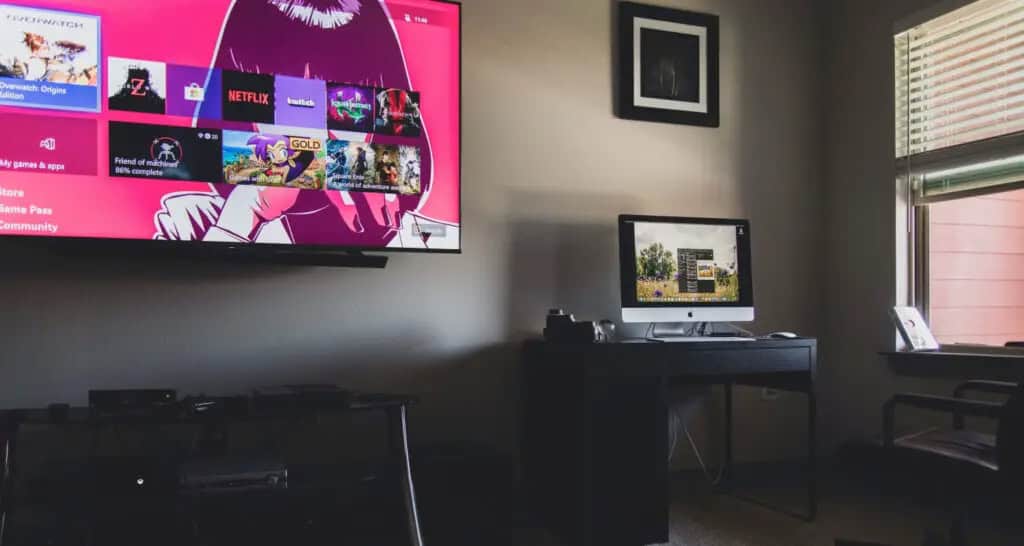 Developer support is vital for any problems or faults to be immediately fixed and an uninterrupted and dependable experience to be ensured.
See Also: How To Prepare A Computer For Disposal [Complete Guide]
Addressing Common Issues and Finding Solutions
Users may encounter common problems when using LG TV remote apps. This section will examine various issues and offer detailed troubleshooting methods to address them successfully.
Common User Challenges
There may be some problems when using the free LG TV remote apps, so follow the list.
Connectivity Obstacles: Consumers may need help getting a dependable connection between their mobile devices and LG Smart Televisions. These difficulties may lead to slow or unresponsive orders.
App Instabilities: A few customers may experience app crashes or freezes, which can interfere with their ability to manage their TV.
Conflicts with Compatibility: The app's operation may be severely hampered by incompatibility with some LG TV models or operating systems. Because of this, compatibility must be carefully considered while selecting an LG TV remote app.
Delayed Responses: Users may also notice a delay in the execution of commands, which might result in an unsatisfactory user experience.
Feature Limitations: Certain apps may need more advanced features, limiting their functionality or the ability to integrate with specific smart home devices. All of this can be a constraint for users seeking comprehensive control options.
Troubleshooting Solutions
After going through all this and learning about the universal remote app for LG TVs, some things might be improved. Worry not because we have got your back.
Dealing with Connectivity Issues:
Make sure the TV and mobile device are connected to the same Wi-Fi network in order to guarantee a flawless connection.
Network-related issues are frequently resolved with a fast router restart. It's also critical to keep an eye out for any possible interference from other electrical gadgets that can impede the Wi-Fi connection.
Resolving App Instabilities:
It's crucial to make sure your app is updated. Installing the most recent version of the software will keep it updated and usually includes significant bug fixes and improvements.
One way to get rid of possible problems is to clear the cache and data for the application. To guarantee a fresh start, it's advisable to choose a full app reinstallation in the event of persistent issues.
Addressing Compatibility Concerns:
Make sure the app is compatible with the model and operating system of your LG TV before installing.
Look into other remote apps designed especially for your TV model.
Mitigating Delayed Responses:
Reduce the amount of background apps your mobile device is running to improve speed. As a result, it gives the remote program greater resources.
Verify that nothing tangible is obstructing the TV's infrared receiver or your device's IR blaster. To ensure seamless communication, ensure a clear line of sight between the TV's IR receiver and the IR blaster.
Overcoming Feature Limitations:
If the app doesn't have the features you want, look into other apps that meet your needs more precisely.
Check for app compatibility on your devices before attempting any smart home connection. You can also experiment with control through the manufacturer-provided apps.
See Also: Best Crypto Channels On Youtube-2023 – Digital Asset
FAQs:
What is an LG TV remote app?
Using an LG TV remote app, you can effortlessly replicate the functionalities of a traditional TV remote control on your smartphone or tablet, allowing you to manage your LG Smart TV efficiently.
Are LG TV remote apps compatible with all LG Smart TVs?
Most LG TV remote apps work well with a variety of LG Smart TV models. However, it's essential to verify the app's compatibility with your specific TV model before proceeding with the installation. This precaution ensures a seamless and trouble-free experience when using your preferred remote app
How can I use a remote app to link my mobile device to my LG Smart TV?
To establish a connection, both your mobile device and your LG Smart TV need to be on the same Wi-Fi network. To initiate the connection, begin by launching the remote app and selecting your TV from the list of available devices. This step is crucial for the two devices to communicate seamlessly.
What features can I expect from LG TV remote apps?
Most LG TV remote apps offer a range of features, encompassing essential functions such as channel switching, volume control, and seamless navigation. Beyond these fundamental operations, they empower users to access and make the most of the TV's applications.
Conclusion:
In conclusion, the process of selecting the best LG TV remote apps is of paramount importance. Especially when it comes to enhancing your Smart TV control experience. Opting for an app that seamlessly aligns with your specific LG TV model, offers the desired features, and enjoys positive user feedback can significantly enhance your convenience and overall satisfaction.
We encourage you to invest the time and thought into carefully exploring the various options. Mainly to pinpoint the ideal match for your specific requirements. Undoubtedly, the perfect LG TV remote app is out there, awaiting your meticulous consideration. Whether in terms of compatibility, advanced capabilities, or a user-friendly interface. So, take a proactive approach, make well-informed choices, and transform your LG Smart TV control into a seamless and delightful experience. Your television experience is entirely within your control, and you can make it truly exceptional with the right remote app.
See Also: How To Connect LG Soundbar To TV: Optimal Audio Experience
Carly Earl, Guardian Australia's pic editor, was a photographer and pic editor in Sydney for 8 yrs. She worked for The Daily Telegraph and Sunday Telegraph.