The best Apple TV Remote apps are not widely known, even if they exist. The Apple TV Remote is available for iOS and Android devices, enabling everyone to use it. Most of what an Apple TV Remote can do is possible with the Apple TV Remote for Android. Therefore, people are increasingly searching for the best Apple TV Remote apps. 
The top seven Remote apps for Apple TV:
Peel
Sure
AnyMote
AIR Remote
Apple TV Remote
XFINITY TV Remote
Rowmote
Dijit Universal Remote Control
iRule
RedEye
Swiping up on your smartphone will bring up the control center, a small but vital function to share Apple TV Plus. We have simplified the list of the ten best Apple TV Remote apps and presented them here. 
Ten Most Favored And Best Apple TV Remote Apps
Here is a compilation of the best Apple TV Remote apps you should try.
PEEL
With good cause, Peel is arguably the most popular selection in these Remote apps. The app is capable of controlling all other devices in your devices that are connected to the intelligent feature of Apple TV.
No matter your home entertainment setup, you'll have the best potential compatibility if you have an Android phone with an IR blaster. For starters, it may operate over IR and your local network. Try Peel if you're looking for an Apple TV Remote app on Android. It is also accessible on iOS. If you want to know how to Uninstall Peel Remote App Quickly, click here. 
AnyMote
Like Peel, AnyMote sacrifices some of Peel's more TV-focused capabilities for clever automation techniques. AnyMote can control all of your smart devices, and you can define tasks known as Macros, which are chains of directions that you can transmit to several devices in one go.
You could use a saved Macro to turn on your TV, change the channel or open an app, and dim your lights simultaneously as you prepare to watch a movie. Try AnyMote if you want to automate tasks or take liberties with your macros. 
Sure
Sure is essentially a controller for your entertainment devices, but it can also control all other devices. One of its more incredible features is its ability to control media streaming hardware and even push local files to those devices. You can use Sure to cast videos, music, and pictures to a Chromecast using your iOS device.
One of the striking features associated with Sure is its ability to back up, which helps you in case you change your phone. This app does not require extensive knowledge and is simple to use while being available for iOS and Android services.
See Also: How To Watch Local Channels On Apple TV? Easy Tutorial
AIR Remote
Your Apple TV does not require jailbreaking. If you own an Apple TV and an Android, you can use the AIR Remote app as a useful substitute. This would be ideal for people, who are regular Android users, to manage Apple TV if they don't have an iPhone.
It can be converted into numerous different Mac products. Swiping is an option, and basic buttons are available. This will be a fantastic app for those who want to purchase an Apple product to operate an Apple TV.
Apple TV Remote
This app is on the list of the best Apple TV Remote apps. Apple TV Remote is the best app to control your TV using an iPad or an iPhone.
The fantastic touch gestures let you perform the functions with a simple finger swipe. You will not have to get up and put in extra effort since the app contains all the features you need to operate your TV.
Your iPhone can be easily integrated with the TV, which enables you to operate both devices simultaneously. You can even play games using it. 
XFINITY TV Remote
An iOS software called XFINITY TV Remote is available for free. You can operate your TV from a mobile device with this app. The app cannot be used without an internet connection.
It is incredibly simple to use and supports a wide range of devices. Don't worry if you are unfamiliar with linking an Apple TV Remote app without a Remote; this software covers you.
Rowmote
iOS users can download the app Rowmote. Using this program, you may use your mobile smartphone to Remotely access the music, media, and presentations on your Mac device. You must have this utility because it is very basic. Similar to a universal Remote. However, it works with your iPhone and controls Apple products.
It also illustrates Bluetooth isn't worthless and provides tremendous control over your Apple gadgets.
See Also: How To Chromecast To Apple TV? [Complete Guide] | TechyHost
Dijit Universal Remote Control
Dijit is a smartphone software that is a universal TV Remote for your TV, players, and other electronics. Custom menus and a program guide for your favorite TV shows are the main features of this software.
It is compatible with Android and iPhone but needs a Griffin Beacon to work. Bluetooth is used to connect this item to an Android or iPhone. The only drawback is requiring more gear, which gives you total control over your gadgets.
iRule
You can also control Apple TV with Android. You will need to download the specific apps for the purpose. Any equipment that can transcend Wi-Fi signals, such as your air conditioner or lighting system, is an ideal app for Apple TV Remote. You can control your Wi-Fi-capable household appliances using the specialized hardware required for this software.
It comes in two forms; the basic model, which costs $50 and supports three Remotes, and the premium model, which costs $100 and supports up to five Remotes. The app is offered on both the app stores, respectively, for Android and iPhone users. The cost of this app is its only drawback.
RedEye
The pricing range is the only drawback of this software. Regarding specifications, the RedEye app comes after the Dijit app. It contains a base station that is a go-between for your smartphone and Remote-controlled devices.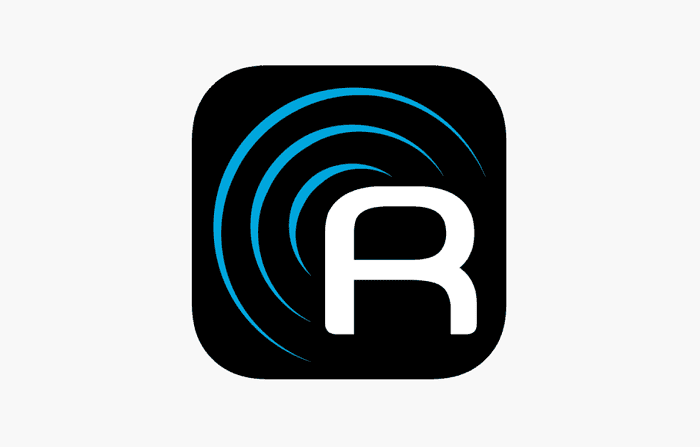 Put away all your Remote controls and take advantage of universal control on your PC and iPhone. Nevertheless, this level of functionality will be costly; the base station will set you back roughly $200.
Things To Consider When Picking The Best Apple TV Remote Apps 
Unfortunately, there are fewer possibilities than there are for other Apple accessories. There's no need to buy a new Remote if you're content with the one that came with your Apple TV 4K. There aren't many options, save for a few specialized ones like the Channel Master Easy Remote. Still, there are certain parameters you should consider to evaluate all the options available before you.
Design
While TV and set-top box Remote controls are typically highly practical, their basic designs have mostly stayed the same. Since you'll probably use a small daily, its design shouldn't be disregarded.
Look for choices that feel comfortable in your hands and look excellent. Also, look for products with stronger durability, buttons, and materials that seem manageable.
Features
While a Remote control shouldn't be difficult to use, it might have a few extra functionalities. Most of the Remotes on this checklist can operate smart home appliances in addition to the Apple TV, much like some smartphone apps.
These Remote controls have unique features that make them stand out and offer a more varied experience than merely setting the Volume.
Battery life
Look for Remote controls that claim to have long-lasting batteries. If a Remote is always dead, it is useless. The Remote control should serve several months before requiring a recharge or new batteries.
People generally favor Remote controls with rechargeable internal batteries to generate less electronic waste during the gadget.
Price
We experimented with priority Remotes that only significantly increased the Apple TV 4K cost, which is already more expensive than most specialized streaming devices.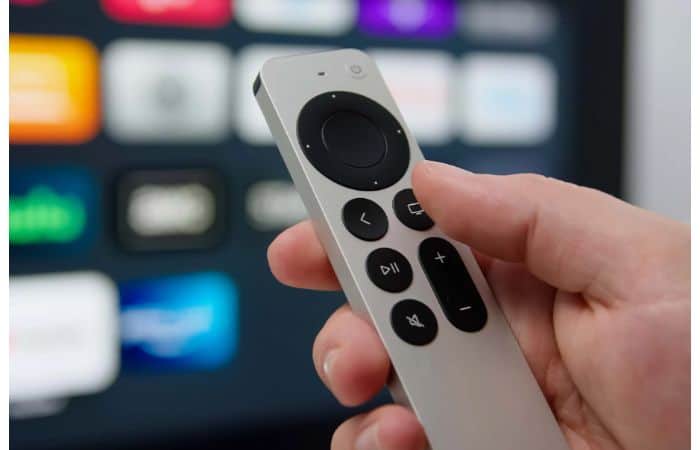 Most picks are between $20 and many hundred dollars in price. The Apple TV 4K is expensive, so one should look for a Remote that does not pile up the expense. Per the specifications, most picks range from $15 to hundreds of dollars. 
FAQs
Is there any alternative to Apple Remote?
The best alternative for Apple Remote is HugOne, Ezzi Home, and C2.
Can I use iPhone as a Remote for TV?
You can perform this function after you add the Apple TV 4K. If not, you need to download a different program, such as a universal Remote app, Fire TV, or Roku TV, to utilize your iPhone as a Remote.
Does the iPhone have a free TV Remote?
Using the app TV Remote control universal, you can use your smartphone to operate your TV via the local network. It's a very cool iOS application that enables you to operate your television with your iPhone or iPad. Thanks for installing this free app; you can now operate your Smart TV using this Remote.
What to do if my Apple TV Remote does not work?
Try rebooting your Remote to see if it improves anything. While simultaneously holding down the Down Volume button, press the TV/Control Center button. Hold the controls for around 5 seconds and wait for the status light to work again.
See Also: Pair And Unpair Fire TV Remote | Easy Method
Conclusion
These were the best apps for Apple TV Remote. Each one of these ten has its own set of specifications. Apart from that, have a quick yet essential look at the parameters you should test your best Apple TV Remote app.
Apple continues to produce the top controller for its streaming gadget. The second-generation Apple TV Siri Remote has a great design, long battery life, and a button specifically for calling Siri. Spending more money on a streaming device may seem painful, but small improvements to daily activities like this can help minimize life's hiccups. Hopefully, you can now choose amongst these best Apple TV Remote apps.
Dedicated group of Computer Engineers making tech updates accessible to all. Our dream is to simplify and share tech news with everyone.