One of the most well-liked social media websites on the internet is Twitter, and the other is YouTube. Millions of people use them daily to communicate news, entertainment, and information. Did you know that you can embed YouTube videos on Twitter as well? This greatly enhances your chance to share video material with a wider audience. You may learn how to embed YouTube video on Twitter by reading this post.
To embed YouTube videos on Twitter, first Open a Youtube video > Copy the video URL" to embed > Compose a new tweet on Twitter > Paste the copied URL in the new tweet dialogue box on Twitter > Lastly, click on Tweet. Now Twitter will automatically embed the video in your tweet.
Embedding your videos on Twitter will increase traffic to your YouTube channel, resulting in more viewers and subscribers. Your YouTube channel will be more accessible to many people thanks to the simplicity with which your Twitter followers may retweet your tweets that contain linked YouTube videos. Here is a step-by-step tutorial for each of the three methods you can use to embed videos on Twitter.
Visit: Twitter
See Also: How To Share A Tweet On Facebook? Complete Guide
Why Tweet Videos from YouTube?
Embed YouTube video in a tweet has a lot of advantages. Here are some of the primary arguments in favor of doing it:
It Boosts Engagement
The likelihood that someone will view and interact with a YouTube video you embed in a tweet increases. This is because playing the video directly from Twitter without leaving the platform to access YouTube is simple. So you know the main reason for how to embed YouTube video in tweet.
Your YouTube channel may see an increase in traffic
Your chances of having someone visit your YouTube channel to learn more about the material you publish or create will rise if you embed YouTube video on Twitter.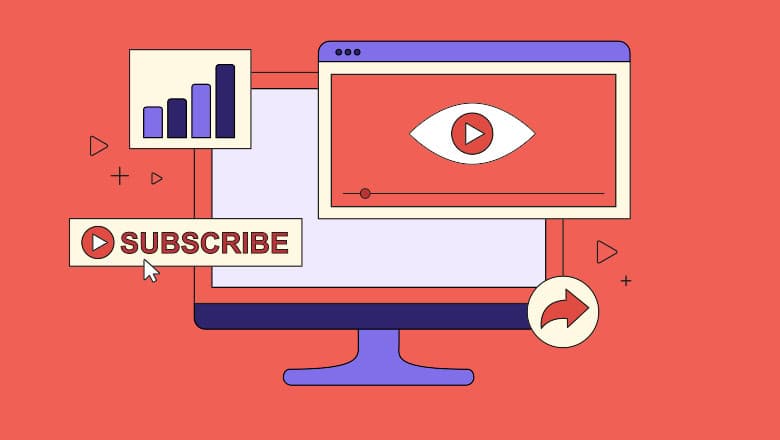 People are likely to follow and engage with you on Twitter when you share entertaining and fascinating YouTube videos. This is a fantastic method to increase interaction, expand your Twitter following, and promote your YouTube channel simultaneously.
It Rises in Views
The views of a YouTube video that is embedded on Twitter are tracked by the YouTube algorithm. Follow the guidelines while using this statement, though:
If the Autoplay feature is turned on, views won't be recorded. To record, the user must click the play button for views.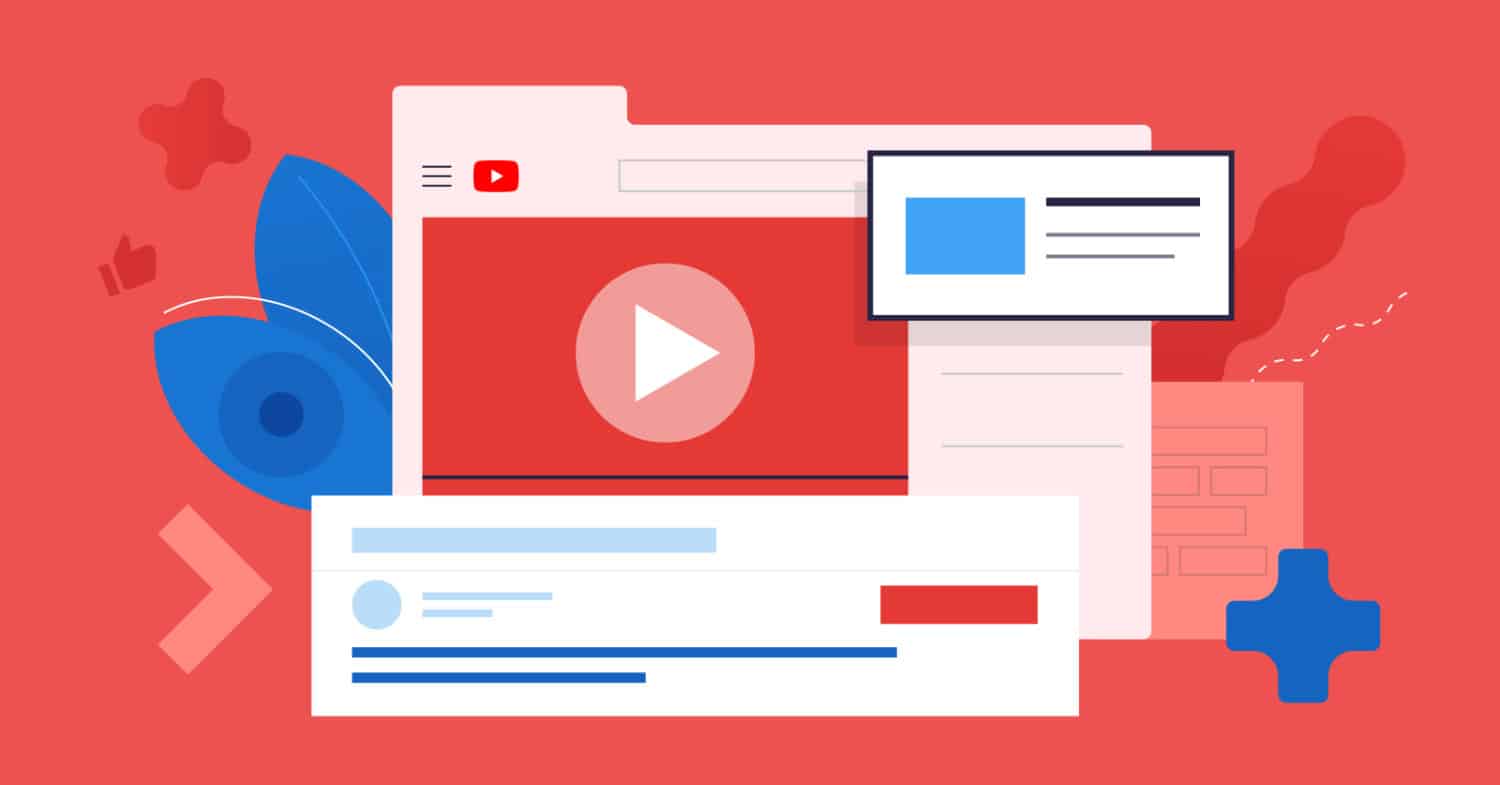 Multiple views from a single person will not be there.
The video must fully and accurately load the view to be recorded.
Overall, Twitter embedding YouTube videos is a fantastic method to expand your audience, boost interaction, and improve traffic to your website. Do not forget that YouTube videos may also become viral by being included in Twitter tweets. Now let us see how to embed YouTube video on Twitter.
How to embed YouTube videos on Twitter?
It would help if you did it using the YouTube website or app to embed a YouTube video on Twitter. To know how to post YouTube videos on Twitter, first, go to the video.
A "Share Link" arrow ought to be there at the bottom. To copy the URL to your clipboard, click this, and a dialog will appear. You may share this on any social networking site, and on Twitter, you can either copy and paste the HTML code that appears with the "Share Link" button or post the URL of the movie itself.
The video will display on your followers' feeds if you tweet the URL (which will be truncated) or the HTML code.
What happens if you're not using your laptop or desktop? How many YouTube videos are included in an iPhone or Android application?
How to Insert Videos on an Android, iPhone, or Tablet
Follow the steps on how to embed YouTube video on Twitter on Android, iPhone, or on Tablet.
On your iPhone, launch the YouTube app.
Find a video and click on it. You will receive a selection of sharing options after selecting share.
Tap the Twitter button to send a new tweet with a link to the YouTube video. If you don't already have a Twitter account, you will have to sign up for one.
Before tweeting, type your message. Your followers will see both the video and the related tweet.
How to Twitter Embed Someone Else's Video
You may share another user's video on Twitter by retweeting someone else's tweet or adding the video to your own. You may enhance your interactions by sharing another user's material. The likelihood of growing your audience and the number of interactions with your account improves when you share someone else's video.
Retweeting or embedding any video on Twitter are the two options for sharing another user's video, as already explained. Here's how to carry out both:
Retweet. The easiest choice is this. Retweeting allows you to quote a user's tweet and add commentary.
Open a new tab and log into Twitter.
Look up the tweet that contains the video you wish to post.
Press the "retweet" button with two arrows on a cycle.
 Embed. A video can be shared without being retweeted if it is embedded.
Visit your Twitter profile.
To share a video, go to the page where it is located and click the sharing icon (which resembles three dots).
Click on the "Copy link."
After writing your tweet, paste the tweet's link.
Before you see the "?" icon, don't forget to delete the final portion of the link.
If you want to embed a video without retweeting it, use the syntax "/video/1".
So this is all about how to embed YouTube video on Twitter.
See Also: How Long Does Twitter Follow Limit Last | Complete Guide
FAQs
How does embed video work?
In social media postings or other digital media, embedding describes incorporating links, photographs, videos, gifs, and other material. Including embedded material gives posts a visual component that promotes more clicks and engagement.
Does YouTube video quality suffer when uploaded?
For every video you upload, a low-quality version will be there at first. You may complete the upload procedure more quickly by using this approach. Your video will be accessible to stream in low quality on various devices after the upload process is finished. Higher resolutions like 4K or 1080p may require additional processing time.
Can one post Twitter videos from YouTube?
You merely need to copy the URL of the YouTube video and put it into a tweet to share it immediately through Twitter. By right-clicking the video and choosing Copy movie URL, you can also copy the URL from the URL bar at the top of your browser.
Why is there a video upload restriction on Twitter?
Corrupt video, slow network speeds, and incompatible video formats are the causes of Twitter's inability to upload videos. The third of these, in particular, is the major cause of Twitter media upload failure.
What hour is ideal for Tweet promotion?
Between 2:00 and 3:00 in the morning, there is the highest level of interaction per tweet. When most people engage, the hours between 9:00 a.m. and 5:00 p.m. are conventional.
How beneficial is Twitter for students?
Twitter is a microblogging platform that excels in academic applications. The advantages of using Twitter in education are significant for teachers, students, and parents.
What makes Twitter distinct?
Why is Twitter different? Due to the live dialogues users may participate in, Twitter is special. Thanks to this service, users may read, report, and comment on concurrent worldwide events instantly. If you want to follow powerful and well-off individuals, Twitter is another 'go-to' site.
What does the dashboard of tweet activity mean?
You may utilize a tool called the Tweet activity dashboard to find out more about your Tweets and how well your audience receives them. Think of this: Analyze the real-time responses to your Tweets. Compare the followers you have and the activity you have on Twitter, then see their evolution.
Who has seen my YouTube video?
You can check demographic information about your YouTube viewers on the Audience tab in YouTube Analytics. Your unique viewers, subscribers, returning and new viewers, and the overall number of members are all displayed on the main metrics card.
Conclusion
As you can see, sharing YouTube videos on Twitter is a fantastic method to expand your audience, boost interaction, and improve traffic to your website. It's quick and simple to complete. Try it out and see how it works for you! We hope you liked this article on how to embed YouTube video on Twitter.
Dedicated group of Computer Engineers making tech updates accessible to all. Our dream is to simplify and share tech news with everyone.