This post will teach you how to download Udemy videos on PC. If you want to download Udemy courses for free on a computer. On a computer, a mobile device running Android or iOS, or both, you may download Udemy courses for free. Udemy courses are free one at a time or all at once.
There are three methods to download Udemy Videos On PC First, by Utilizing Allavsoft, Second, by Working on Downloader Extension for Udemy Partially; and third, by Using your web browser and downloading a course from Udemy. 
The largest online platform for teaching and learning, Udemy connects millions of students to the skills they need to succeed. You may quickly pick up new skills to advance your remote working practices, improve physical and mental well-being through hobbies and wellness, or change your profession.
See Also: How To Send Long Videos From IPhone To Android [Complete Guide]
What is Udemy?
Anyone can design and market courses on the massively open online course (M.O.O.C.) platform Udemy in the vein of conventional post-secondary education. Additionally, users can enroll in courses to receive credit toward technical certification or to learn or enhance different job-related skills.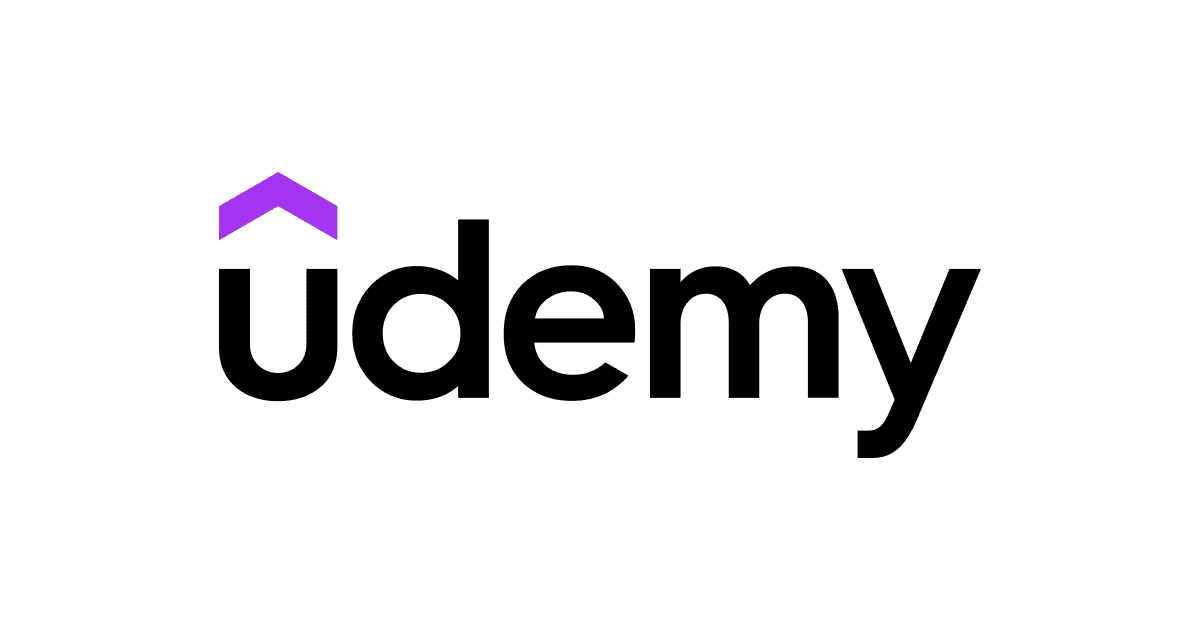 Udemy offers over 40,000 courses, with over 10 million students enrolled as of the time this article was written. Enrollment in courses is subject to payment of a tuition fee, the amount of which is determined by the course's creator. Now let us look at how to download Udemy videos on PC.
3 Methods for Downloading Udemy Videos On PC
Let us look at the methods on how to download Udemy videos on PC.
Method 1: Utilizing Allavsoft, download courses from Udemy
The first application for downloading videos from Udemy is Allavsoft. It boasts an easy-to-use interface that lets you download music and video in bulk from various websites, including Udemy, Lynda, YouTube, Spotify, and Deezer.
It supports 1080p high-quality movies and is quick. Additionally, you may customize the videos' subtitles. This is the best option to get several courses from Udemy quickly.
Step 1: Install and download Allavsoft. It works with both Windows and Mac.
Step 2: Copy and paste the URL for the Udemy course. Choose the video's output format if necessary because this tool can convert video formats. The Udemy video will automatically download in 1080p MP4 format.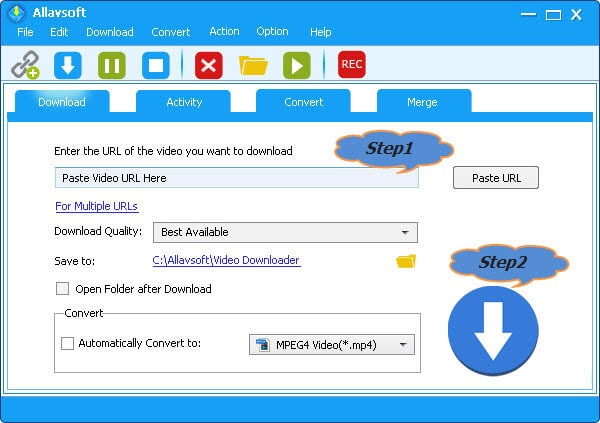 Step 3: Click the large Download button on the main screen to begin downloading. You will be requested to log into your Udemy account the first time you use it.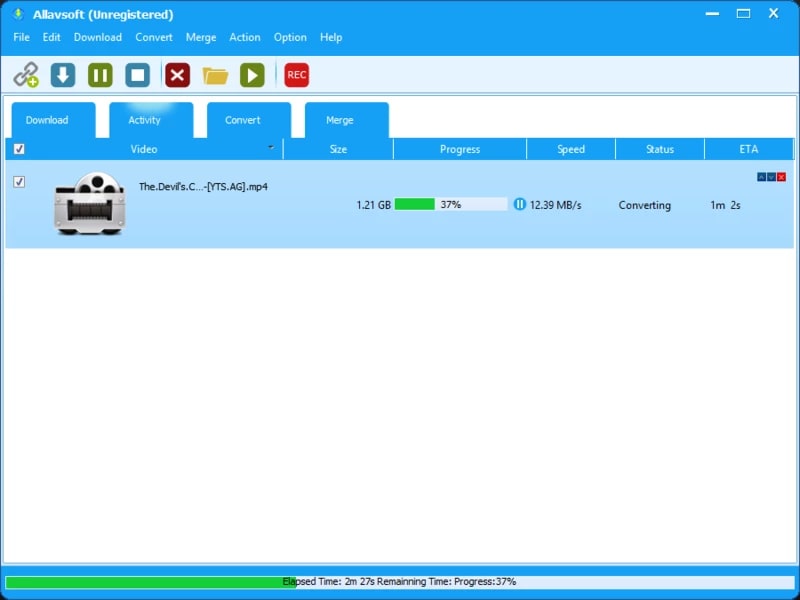 The application will often examine the link in a matter of seconds and allow you to download either the first video or every video in the Udemy course. So this was the first way how to download Udemy courses on a laptop.
Method 2: Working Downloader Extension for Udemy Partially
To download videos from Udemy without purchasing Allavsoft, utilize the free Udemy video downloader extension DownloadHelper. Edge, Firefox, and Chrome all support it. It only functions, though, for select Udemy courses.
It doesn't harm to test it out as it is completely free. Additionally, it enables you to download videos from several other websites, including YouTube, Facebook, and Instagram. YouTube videos can't be downloaded using Chrome due to Google WebStore Restrictions.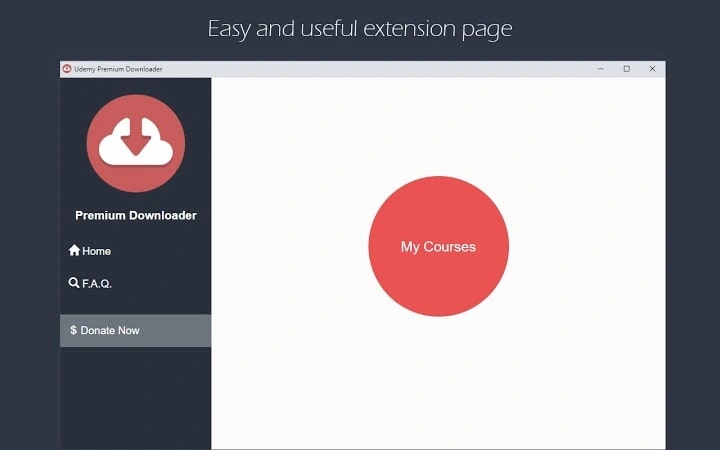 You can load downloaded videos by clicking the extension symbol on any Udemy course playback page. It's been noted that not all Udemy videos can be downloaded using the Udemy video downloader.
Method 3: Using your web browser, download a course from Udemy
Assume you are using your PC's web browser to watch an Udemy video when you decide it would be interesting to download it for later viewing. Even though the Download button is grayed out, you may still download it directly using your web browser.
The simple actions listed below might help you download Udemy videos on PC. As an example, we'll use the Chrome web browser.
Step 1: Sign in to Udemy using your account and launch the Udemy video you wish to download.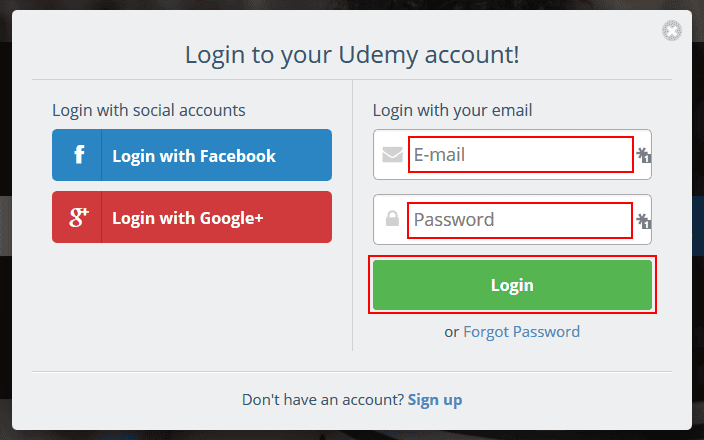 Step 2: To launch Developer Tools, hit F12 (Windows) or right-click on any empty spot and choose Inspect. Select Media from the Network tab in the Developer Tools.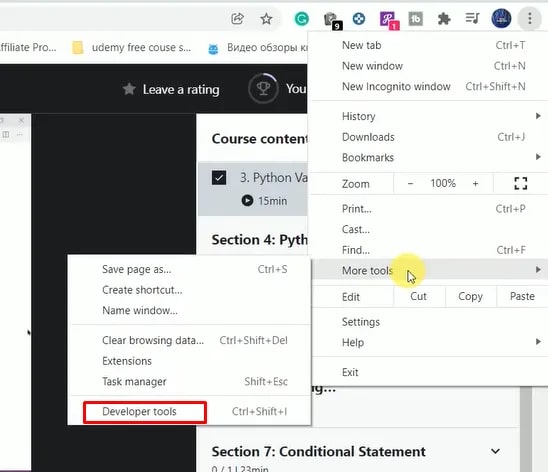 Step 3: Reload this page to see the URL for the Udemy MP4 file mentioned.
Step 4: Click the URL to launch a new tab and begin downloading the Udemy video.
After a recent Udemy change, it isn't easy to utilize this Udemy video downloader online to download the Udemy video. Hence we no longer advise it for frequent customers.
You should see the video playing in a new tab if the download does not begin. If so, you may right-click and choose "Save Video As…" to download the Udemy video course from that location. So these are 3 ways how to download Udemy videos on PC.
Pros and Cons of Udemy
Now let us look at some of the pros and cons of Udemy.
Pros of Udemy
Following are some pros listed on Udemy.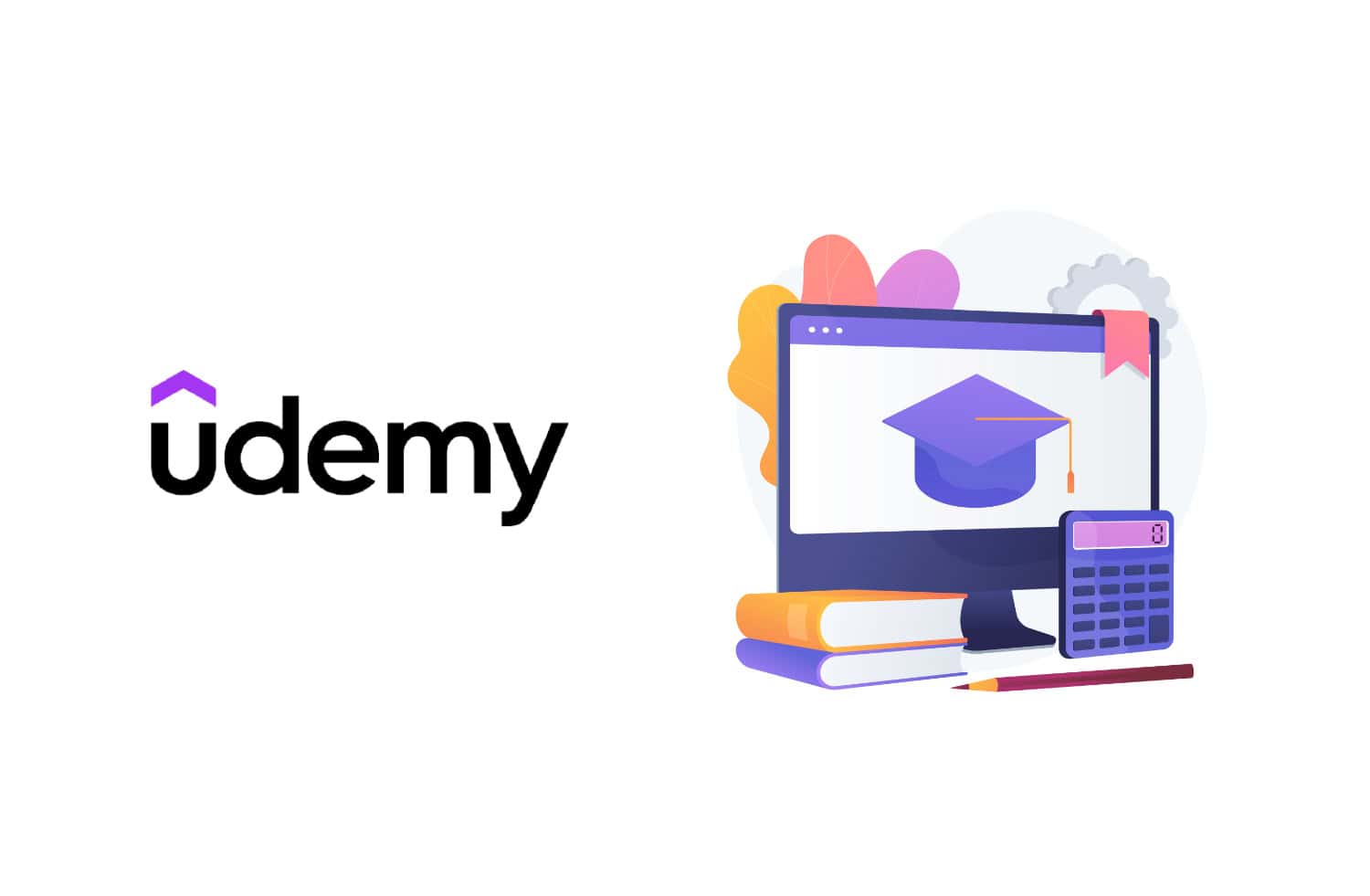 Its highly rated and bestselling courses always deliver high-quality information, and Udemy course fees are significantly less expensive.
Udemy is a reputable and well-known online learning platform that offers courses in all ranges. It provides classes at steep discounts to brand-new students.
Students may revisit paid courses on Udemy anytime since they have lifetime access.
Udemy offers a 30-day money-back guarantee if you are unhappy with its premium courses.
This learning platform gives total openness regarding the course features and producers.
Udemy offers hundreds of Free courses in the form of online video material.
Cons of Udemy
Following are some cons listed on Udemy.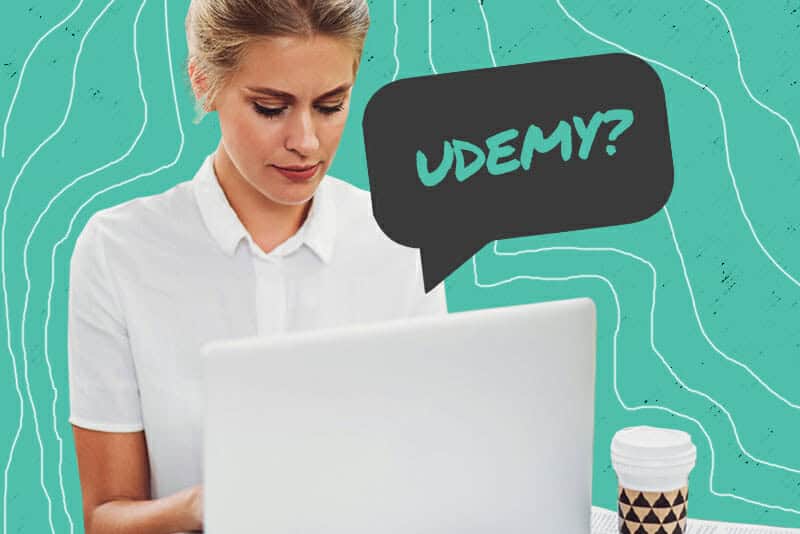 Udemy doesn't put teachers or course authors through knowledge assessments to determine their expertise.
Since Udemy is not an authorized university, its credentials are not recognized by law and cannot help you find employment.
All Udemy courses advertise doubts sessions, although you can have trouble finding them in some courses.
See Also: How to Download Apps to SD Card on Android? | 2023 
FAQs
Which technology does Udemy use?
According to G2 Stack, Udemy employs 87 technological products and services, including HTML5, jQuery, and Google Analytics. According to BuiltWith, Udemy actively utilizes 60 technologies on its website.
What is Udemy's reliability?
No matter how much they paid for an Udemy course or if they used a discount to sign up, students get lifetime access to it.
What is Udemy's weak point?
The all-or-nothing nature of course financing is one of Udemy's major flaws. Even though promotional discounts can frequently lower the tuition costs for courses, if you don't want to pay for a course, you can't enroll.
What does Udemy's entire name mean?
An online learning platform is Udemy. The words 'you' and 'academy' are combined to form the term 'Udemy .'As you can see, Udemy is entirely focused on your education. The development of courses by qualified and experienced instructors from all around the world makes this feasible.
Can I use my PC to access Udemy courses?
You may use PC and Mac desktops, laptops, and Android and iOS mobile devices to access your Udemy courses.
Is Udemy a Credentialed Organization?
Because anybody may create courses, Udemy is not a recognized educational organization. Because of this, prospective companies don't always consider Udemy certificates as legitimate qualifications. However, some businesses still favor experience and talents above certificates.
Conclusion
You can download a single Udemy lecture or a specific chunk for free and then access the downloaded Udemy course within the app. You can download Udemy course lectures for offline viewing on Udemy's Android and iOS mobile apps.
For desktop use, though, it could be awkward. The four options above for free Udemy course downloads on PC might be useful. So this is all about how to download Udemy videos on PC.
Dedicated group of Computer Engineers making tech updates accessible to all. Our dream is to simplify and share tech news with everyone.