Want to learn Hebrew but don't know the best app to learn Hebrew? With the myriad of options that can help you learn, choosing what is best for you can get confusing. To save you from this dilemma, we have compiled a list of the top 7 websites that will help you learn Hebrew efficiently. This list will help you single out one app that suits your requirements so you can have happy and fun learning.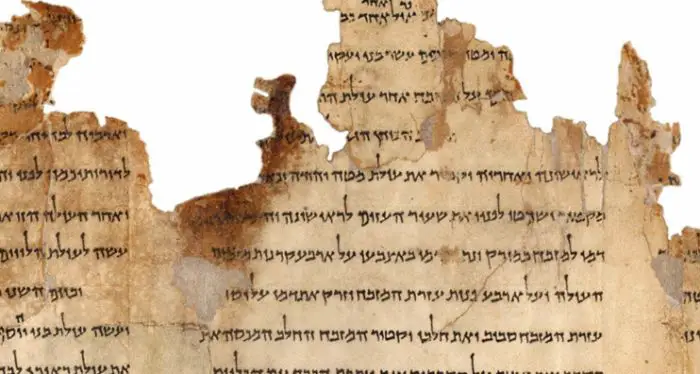 But before you download the app, go through the pros and cons to know what you want before learning Hebrew. The first step is to choose an app that compliments your learning style. Zeroing out on one app will help you filter out any unnecessary applications and other resources available that can overwhelm you. You may test out several applications to determine which one you like because most provide a free trial period. But learning Hebrew is easy, especially when you get the top websites you can try.
Over here: How To Change Language On WhatsApp [ Full Guide]
7 Apps To Help You Learn Hebrew| Best App To Learn Hebrew
Now that you are ready to learn Hebrew, it is time to take you through some of the best apps that will make learning fun. Below are 7 of our favorite apps that will give you a fun and engaging learning experience. Read further to know more:
Duolingo
Duolingo stands among the b

est app to learn Hebrew

. It delivers tutorials and allows you to learn in sections, preventing overburdening you with knowledge. 

The software covers every facet of language acquisition, including speaking, reading

, writing, and grammar. 

With a quick language test, Duolingo makes it simple to evaluate your language skills. The lessons are automatically adjusted accordingly.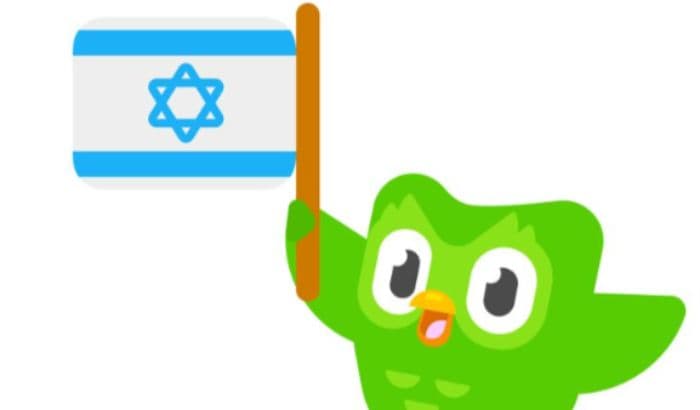 The lessons combine audio, visual, and sentence-solving exercises.

If you already understand the fundamentals of the Hebrew language, these exercises help you learn the language faster.
Pros 
Interactive lessons (image, audio)
Includes all linguistic aspects (reading, writing, grammar, etc.)
Cons
The basic alphabetical approach missing

Not recommended for total beginners

Download Duolingo for (iOS | or Android) now.
Click here for ios: Duolingo – Language Lessons 
Click here for Android: Duolingo – Language Lessons
Write It! Hebrew
The app's name is quite self-explanatory. By drawing the Hebrew alphabet on your phone's screen, the app teaches you to

learn Hebrew

. 

What makes it the best app to learn Hebrew, you ask? The classes provide a small amount of

animation software,

which the user must follow using touch gestures.
You can choose between writing exercises and audio playback to practice pronouncing the Hebrew alphabet. 

Once you know a certain group of alphabets, take the test and attempt to earn as many stars as possible to demonstrate mastery. 

You can also review and improve what you've learned in the review area. 

That, however, is behind a paywall and will set you back $4.99 once, along with removing advertisements.
Pros
Simple and tidy UI

Fantastic for novices
Cons
Full-screen adverts

Behind a paywall is the review section.

It is limited to word creation and alphabet.
Get it here: Write It! Hebrew
Writing Hebrew Letters
Hebrew Letter Writing is a better app if you want to focus on

alphabet and pronunciation. 

The app also offers a specific videos section if you enjoy watching videos while practicing. Although watching the lessons on YouTube requires a redirect, the app's organization of the films makes it simple to follow.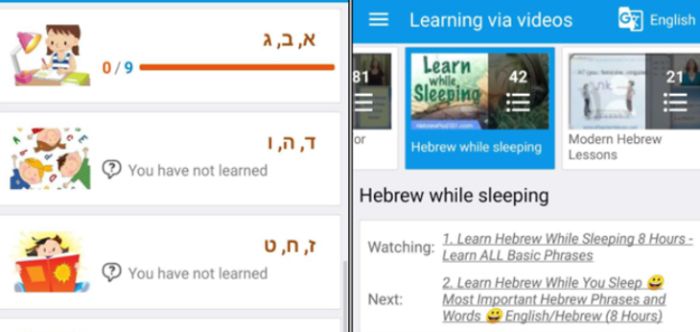 Numerous video playlists are available, including ones for weekly words, simple phrases, and kids' Hebrew. 

But what makes this app the best app to learn Hebrew is that you can evaluate your progress. Evaluate your abilities in the exam area to see how much you have excelled.

You can even create your alphabets that are challenging for you to master.
Pros
Stroke-by-stroke instructions and an undo function. 

Test section with unique test feature (make your test)

Video tutorials (YouTube)
Cons
Both banner and full-screen adverts

Ad removal for $8 (costly for what it offers)
For Android: Hebrew Letters Writing
Discover Hebrew. Know Hebrew
You'll learn how to speak and pronounce Hebrew words naturally and conversationally. 

If you are a beginner, 'Get Hebrew, learn Hebrew' is the best app to learn Hebrew. It is simple to understand and requires a few fundamental phrases to

learn Hebrew apps

. 

Additionally, the program uses popular phrases and visuals, exactly as in school. 

The user quickly masters the pronunciations thanks to professional actors (audio) who repeat words regularly.

This software is a must-try to improve your fundamental communication abilities. In addition, the analytics section allows you to monitor your development.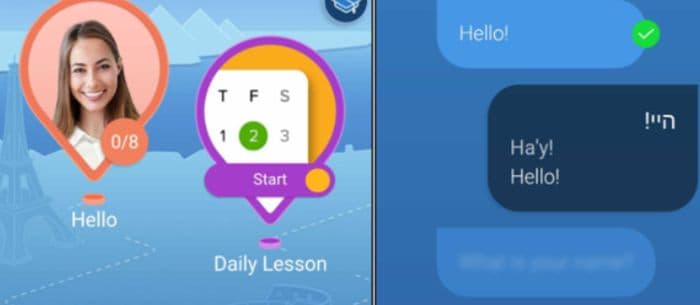 It displays the total amount of practice time, the words and phrases you learned, and a weekly progress line graph. 

Another option is to practice speaking with Mondly, a chatbot. Therefore, Mondly AI will assist you in learning common Hebrew phrases even if you don't have a native speaker to practice with.
Pros
Several lessons (phrases, chatbot, vocabulary)

Weekly progress statistics in detail

Incredibly thorough app
Cons
The premium plan's phrase lessons cost $3/month.

Requires Join to save your progress.

'Get Hebrew Learn Hebrew' language for Android
Get here: Get Hebrew. Learn Hebrew 
Hebrew Gus On The Go
Most apps we've discussed so far offer different

best Hebrew learning apps

. 

Whether learning whole sentences or pronouncing Hebrew,

Gus will improve your child's Hebrew.

Gus on the Go focuses on today's curriculum and combines online and offline components. 

The software makes the courses more interesting through animation and an audio guide.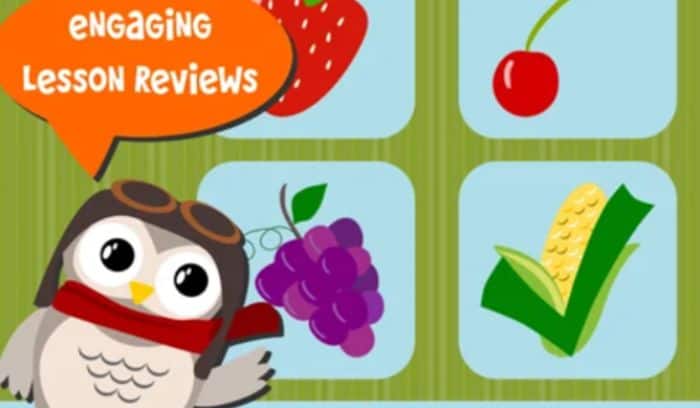 The app also includes a variety of entertaining language games for kids. 

There are numerous word categories, including clothing, numbers, colors, body parts, etc. 
Pros
Intended for children

Brilliant and vibrant UI
Teaches common vocabulary
Cons
Unfree application

Adults should not use this.

Learn Hebrew on the Go using (iOS | Android)
For Android: Hebrew Gus on the Go
For ios: Hebrew Gus on the Go
Google Translation
Google Translate is the

Best App To Learn Hebrew

and the most accurate option when translating from any language to Hebrew or the other way around. 

Most Hebrew translation programs I tested omitted this function or included Google Translate. 
In addition to translating what you input, Google Translate also displays definitions, phrases, and even alternative translations.
There is a really special dialogue feature in Google Translate.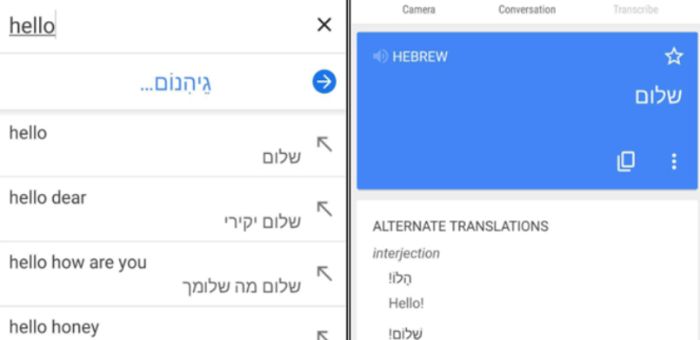 You can talk in any language, and the program will translate everything into Hebrew. 

The only drawback is that Hebrew doesn't yet have speech output. In addition, you may utilize Google Translate in any Android app by allowing it to draw on top of other apps.
Pros
Offline translation

Any app's word translation

Provides conversational translation support

Picture translation
Cons
Limited only to translation

Not appropriate for those seeking instruction

No games or quizzes as in other applications
YouTube Channels
Since the epidemic, the number of online courses has greatly increased, and YouTube is a terrific place to find them all in one location.

As with other applications, you are not constrained by a specific curriculum or syllabus.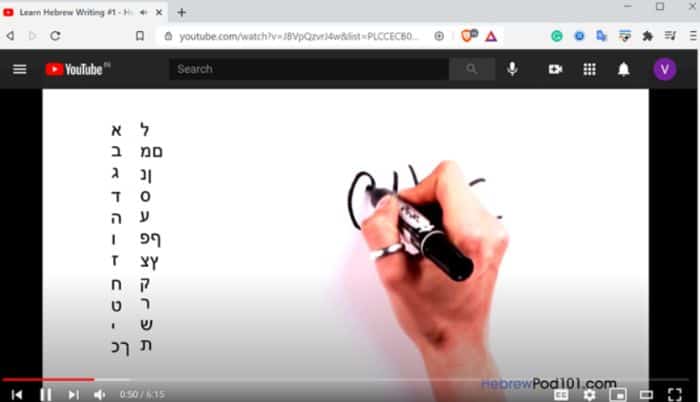 Youtube is the best app to learn Hebrew, where you can view hundreds of videos at your leisure and

learn Hebrew for free

.

When you don't always have access to an active internet connection, the option to download videos offline is useful.
Get here: Youtube
FAQs
Is learning Hebrew simple?
As long as you've worked on your diction, it seems simple enough to learn basic Hebrew idioms. However, you will need to work if you want to learn the language completely. The original, Biblical Hebrew and the more widely used Modern Hebrew have a few subtle differences you'll need to be aware of as you study.
Does the Babbel app provide a course in Hebrew?
Mondly Mini Hebrew courses are simple to fit into your everyday routine with Mondly. It begins easily enough for beginners to understand, but it keeps getting more complex as you go through the sessions. There are more options if the popular Babbel app does not provide a Hebrew lesson.
How do I go about learning Hebrew?
Learning Hebrew requires abilities such as reading, writing, and speaking, along with consistent practice. As a result, it is best to explore a variety of sources to assist you in improving your knowledge of Hebrew.
Conclusion
The best and most efficient way to study Hebrew, especially for beginners, is through language applications. These apps are the best app for learning Hebrew anytime, anywhere. Whatever your profession, these apps can help you learn Hebrew at your convenience. Why restrict yourself to just learning Hebrew? Look at the Top 6 Best Writing Apps for You for Android 2023 to enhance your writing skills. You can also visit the 9 Best Article Writing Software for Buddying Writers & Hobbyists to improve your writing skills. Have a happy learning!
Freelancer Michael Franco writes about the serious and silly sides of science and technology for CNET and other pixel and paper pubs.