"Cryptocurrency" is a digital asset, meaning a new payment method not handled by an authorized owner and was created using encryption algorithms. A coin that rolled out to give a change in the world of currency. In this write-up, take a glimpse of the universe of crypto coins. We will bring light to the best crypto channels on YouTube.
The best cryptocurrency YouTube channels include:
Coin Bureau
BitBoy Crypto
Meet Kevin
Crypto Casey
Honestly by Tanmay Bhatt
Warikoo.
Let's explore the crypto universe. We will uncover all these best crypto channels on youtube and the best playlist of cryptocurrency. We will glance at each channel and their specialties through which you can gain wisdom on cryptocurrency in detail. 
See Also: Bitcoin Bot Platforms You Can Start Using Right Now in 2023
See Also: 6 Best Cybersecurity Youtube Channels – Complete List 
List Of The Best Crypto Channels On YouTube
In this segment, we will catch sight of some of the best youtube channels and their uniqueness.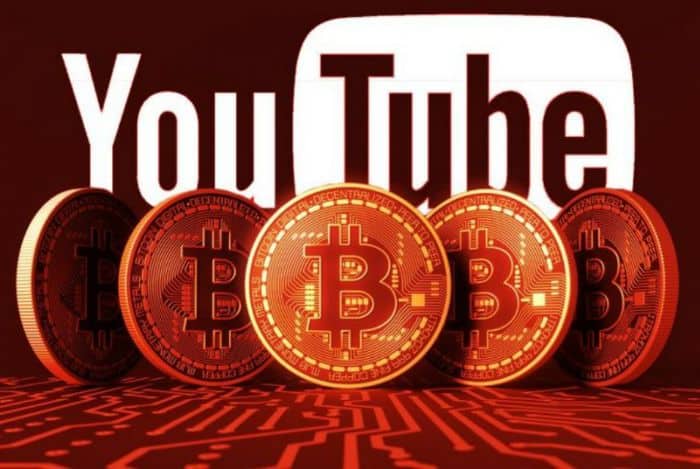 We have discovered these channels and hidden gems that will give you all insights into cryptocurrency. 
Coin Bureau
Mike Jenkins is behind the amazing channel Coin Bureo. He will give you all the latest news related to crypto coins. He depicts the news in a real and interactive way, and the cover page is attractive. Let's take a crypto tour of the coin bureau channel;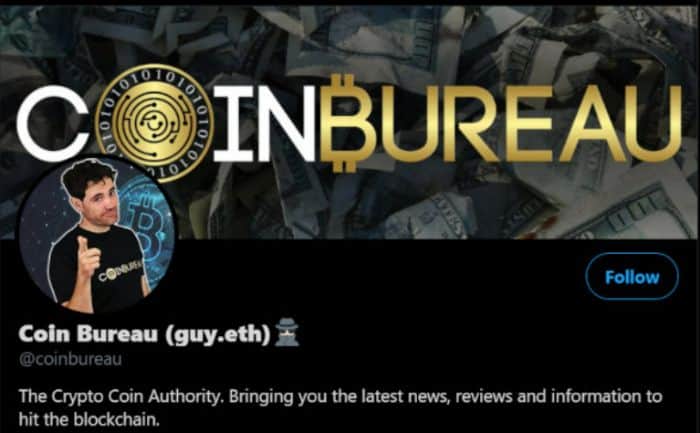 On this channel, you can explore day-to-day market analysis. On the market analysis playlist, you can glimpse the news related to who has banned Crypto, what is the driving force of Crypto, and how inflation is harming Crypto and leading to bans. 

Discover the best tool on his channel to help you understand Crypto better. Here he also uncovers the secrets of crypto scams and the worst things in Crypto. Access these things in the Top Picks playlist.

If you plan to invest in Crypto, then take sight of some of the best comparisons of crypto coins, which will help you to make a decision. 

Visit his channel, which contains the best news related to Crypto and useful cryptocurrency guides. 
See Also: Sites Like Reddit: Best Reddit Alternatives in 2023 | Check it Out!
BitBoy Crypto
This channel will take you to the latest news on Crypto to the historical terminologies related to cryptocurrency. This channel portrays the information related to Crypto in a traditional and uncomplicated way. Let's dive deep into the BitBoy Crypto channel;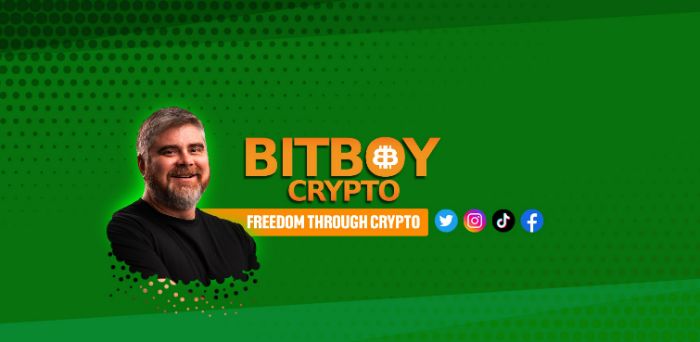 This channel will help to understand the bearish trends; you can invest safely in coins by knowing these trends.

You can start a fresh crypto morning by learning about the bear market through the honest crypto news on Morning Crypto Liveshow. 

This channel also uncovers amazing facts regarding Metaverse. 

Take a glance at the 

best crypto channels on YouTube.
Meet Kevin
Kevin Paffrath is the man behind this channel. He started this channel to educate people about Finance, and his channel also contains the best cryptocurrency guides. He also talks about the latest news in a hilarious way. A brief tour of the channel's content;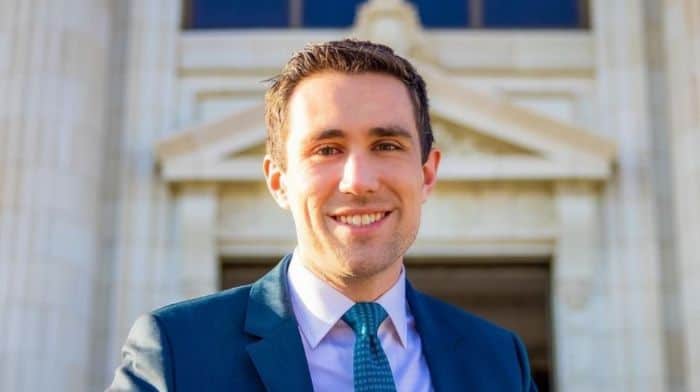 This channel contains personalized strategies to buy the coins and introduces the losses after investing in the particular crypto coin; this will help you invest safely.

He also reveals the basic and true opinions regarding cryptocurrency.

Here you can also discover interesting talks regarding Elon Musk vs. Twitter, Politics, Inflation concerns, Tech, and Credit cards. 
This channel is a one-stop destination for technology, the market, several honest reviews, and real talks on cryptocurrency.
Crypto Casey
Topher Morrison explains Cold wallets, Grump markets, NFTs, Crypto Tax guides, and much more related Finance. She covers all topics in the most interesting and no-frills manner. The most affiliated and insightful content related to cryptocurrency is;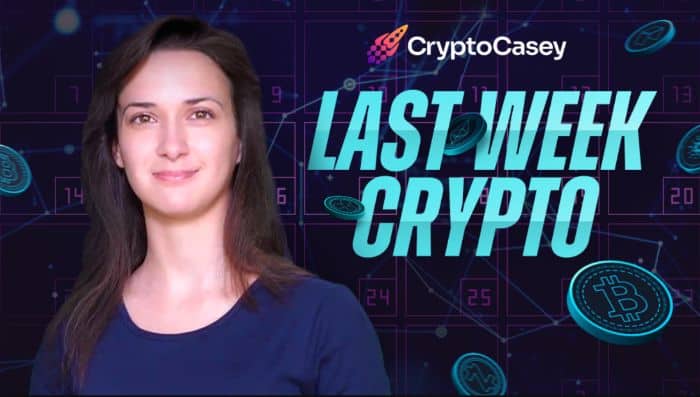 This channel illustrates the best news related to tumbling markets and guides how to get out of the distress of loss; all these things are comprised in a playlist called Crypto this week. 

If you are getting out of time, then catch sight of 1-minute updates of cryptocurrency on this channel. 

She also helps you in the journey of buying the right crypto coins.

Catch some survival tactics in the bear markets. 

 

Topher Morrison creates a financial market that makes her channel one of the best crypto youtube channels. 
Take a glance at each unique and insightful content of the best crypto channels on youtube. Some amazing Playlists on cryptocurrency by amazing content creators. Explore more innovative NFT utility ideas to enhance your cryptocurrency journey
See Also: Top 10 Best Youtube Channels For Web Development In 2023
Honestly By Tanmay Bhatt
This playlist is by Honestly by Tanmay Bhatt; he explains everything regarding cryptocurrency and also solves the problem of why to buy a particular coin. Tanmay Bhatt also interacts with some cryptocurrency experts and discloses important topics like how to earn from cryptocurrency and initiate the journey with cryptocurrency.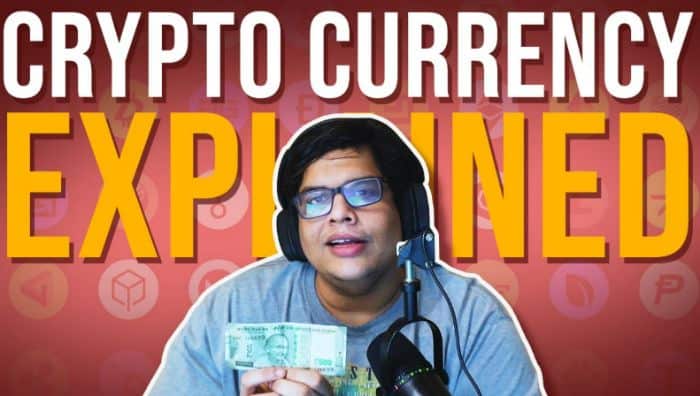 He discusses the coins like Ethereum, Dogecoin, and Solana. Unearth the best playlist of cryptocurrency. 
Basics Of Cryptos By CA Rachana Ranade
Rachana Ranade creates the most interactive sessions based on various finance-related aspects. She exemplifies various coins and shows the best coins from them. In the playlist of cryptocurrency, she has tried to cover all basic to advanced level lessons on cryptocurrency.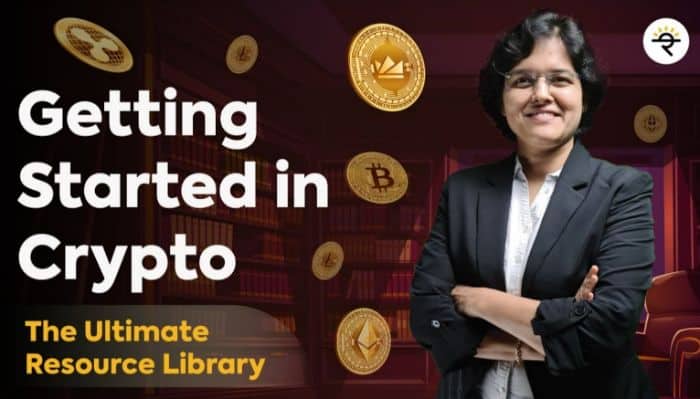 This playlist will give you efficient information related to Altcoins and Blockchain. This playlist also takes you to the crypto winters and brings you the best advice on cryptocurrency. Dig through this playlist and learn the tactics of earning interest on your money and the simplest guide to cryptocurrency. 
See Also: Best Entrepreneur Youtube Channels In 2023 – Updated
Cryptocurrency Investing Masterclass
In this playlist, you will not feel like sitting in a class despite learning new lessons because Nischal Shetty and Ankur Warikoo sets such an ambiance in which you will learn, and explore Crypto with an amalgamation of fun. Here you can break the ice about several facts about why crypto coins were invented and how to sell and buy crypto coins.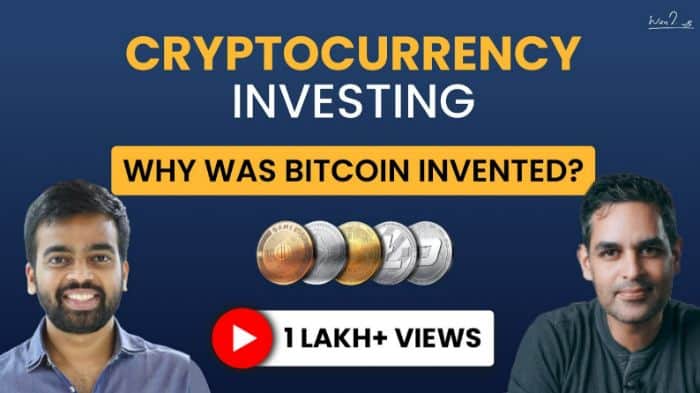 They also compare some stocks and Crypto; this will help you to solve the confusion between the share market and cryptocurrency. This playlist will also help you to understand the crypto wallet in a better way. Glimpse this playlist and learn amazing things through a tête-à-tête of Nischal Shetty and Ankur Warikoo. 
See Also: Bitcoin Bot Platforms You Can Start Using Right Now In 2023
FAQs 
Who has earned the title of best crypto Youtuber?
When researching the top crypto channels, we came upon BitBoy Crypto's YouTube channel. Check them out and find the facts that work best for you.
What is the top cryptocurrency-watching website?
Top Picks for 2023's Best Cryptocurrency Exchanges For beginners, Coinbase is the best. For low fees, Binance.US is the best. Security is best at Crypto.com. The best interest-earning platform is BlockFi.
Who has a bag full of bitcoins?
Satoshi Nakamoto is the creator of the cryptocurrency, but the amazing fact is no one knows about it; till now, his real identity is not disclosed. He reportedly possesses 1.1 million Bitcoins.
Which country is the owner of most of the cryptocurrencies in the world?
Americans own the majority of cryptocurrency in the world. Among the bitcoins now in use, the United States owns 19%, China owns 18%, and Nigeria owns 15%.
Conclusion 
In concluding the article, we had seen the best crypto channels on youtube. Take sight of these channels that set the best class for cryptocurrency, and these channels will help you at each instance of your cryptocurrency journey. These channels and an enlightening playlist will help you to understand cryptocurrency in a better way.
See Also: Top 10 Best Business Channels On YouTube Of 2023 [Must Watch]
Check Out: Glimpse Into A New Era- The Best Documentary Channels On YouTube
Freelancer Michael Franco writes about the serious and silly sides of science and technology for CNET and other pixel and paper pubs.