The action of shooting a gun may create a disaster, or if you are doing it with no bad intent, merely due to devotion, then do it carefully. A focal point of a weapon may be a cause of rivalry or for the sake of passion for hitting on the perfect point. But the mislaid shot on another point may create a bad consequence, so be attentive. To help you on the path to achieving the perfect shot, we will introduce some of the best gun channels on youtube.
The youtube gun channels include
Hickok45
Military Arms Channel
Warrior Poet Society
Johnny B
National Shooting Sports Foundation
RecoilTV
In quest of popular gun youtube channels, we have got some of the best-hidden shooters with exceptional tricks to use a gun adequately. To learn about this journey of shooting with a gun and some other amazing content on these channels, read this write-up and gain the best knowledge about guns. 
Which Are The Best Gun Channels On YouTube?
To catch sight of the gun channels on youtube, keep reading this article. Explore some of the unique and eye-catching things of the best gun channels on Youtube.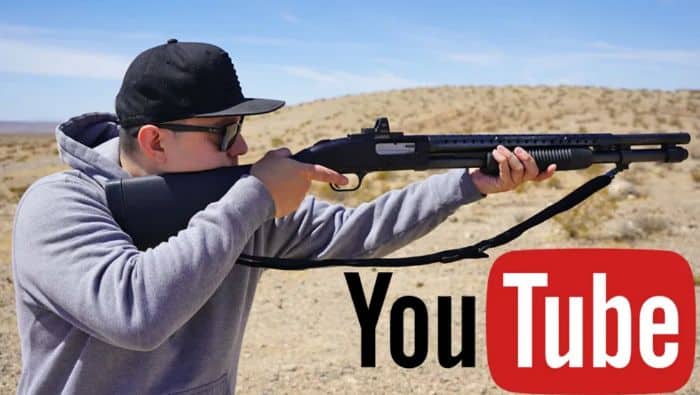 Let's take you on a trek of hardships with an amalgamation of fun with gun channels on youtube; 
National Shooting Sports Foundation
With fire and passion inside the heart to promote gun sports, this channel has made all efforts to teach the world the art of shooting. So to grab the wisdom out of this channel, a glimpse at some of their incredible content of them;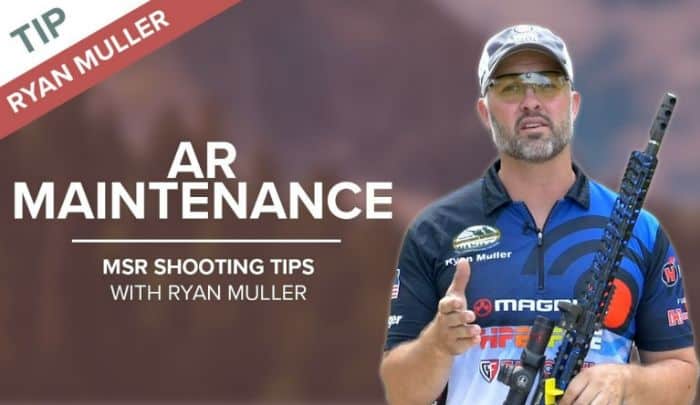 To know about the shooting tips and grip the riffle like a zealot, enjoy their playlist of Shooting Tips with zealot Ryan Muller and Todd Hodnett.
Like other merrymakings of festivals, let's dedicate a month to gun shooting with this channel, where some amazing gun shooters revolve their guns more effectively this month. 

Whether to achieve a fixed goal in life or shoot a bullet to an ideal point requires practice and willingness to work harder. But also needs some training, so enjoy their Action Target training sessions. 
Visit National Shooting Sports Foundation
See Also: Top 10 Best Free Movie Apps For Android (Latest 2023)
RecoilTV
A channel for lifestyle gun enthusiasts brings light to hunting instruments like knives, guns, and many such weapons. Besides all these, this channel also gives a sneak peek at the life of some gun whizzes by taking their interviews. To know about their content, set an eye on some listed markers; 
The gun experts have jotted some key points to focus on while shooting a bullet; check this out in their playlist, Target instructions. Before following these instructions, grab the attire like gun experts but which attire? To know about various important elements of attire as a gun shooter, glance at their playlist called Tactical Tips by Vertx.

After unraveling attire like a firearm, professionals start practicing your perfect shoot by enjoying the up and down focal points with the Training and drills sessions and RecoilTv. 

You are more confused about choosing a riffle than glancing at the channel's product reviews. Except for passion, people also think guns are bad and are open to creating violence to know about their deep impacts and then see the interviews to analyze the sufferings.
Visit RecoilTV
Check out: Six Best Horror Channels On YouTube- 2023 Version
Military Arms Channel
Discover this channel to open the challenges of military forces and various spears associated with them. This is one of the best gun channels on youtube. It also uncovers the pages of history. Discover their specialties; 
Glance and learn more about accessories related to guns and the youtube gun reviews through this channel. Here you can see different hunting products and choose the most suitable one. In some videos, they also take you to the different gun stores. From there, they give genuine reviews of the products so that you can pick the best.  
There are also some of the best podcasts comprised on this channel. Through podcasts, this channel brings up eye-opening instances which everyone should know. Watch their podcast and glance at the miseries.
If you are curious about conspiracies, you should watch the politics behind guns. It will give you deep insights into gun-related issues in different countries. Due to all this quality content, this channel comes ahead in the list of one of the best gun channels on youtube.
Visit Military Arms Channel
Which Channels Are Recognized As The Biggest Gun Youtube Channels? 
We have gone through the best gun channels on youtube; now, we will scrutinize another popular gun on youtube channels and some famous gun YouTubers. Let's start this journey of finding out the best gun channels on youtube; 
Hickok45
This channel has some magical ambiance that involves you in the channel's tricky plays related to hunting. Here the older man leads you to the right path by giving the techniques of a perfect shot. Let's gleam at the content;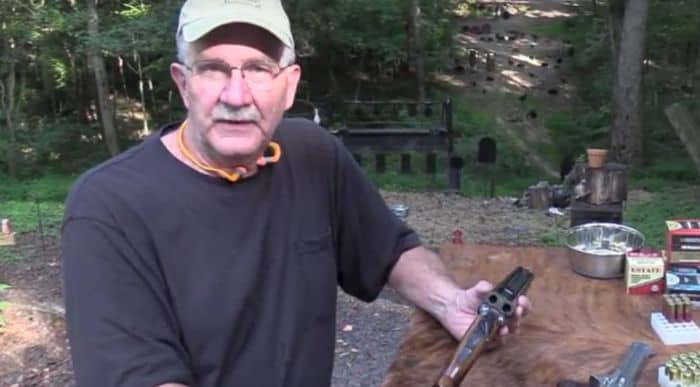 You can experience a joyous, playful arena through small and big game hunts. 

How a pumpkin can become an interesting target. To know about various tactics to keep shooting a pumpkin, then visit this channel.

There are also some particular gun shootings like Beretta, Walther, and many other gun techniques listed in the videos. 
Visit Hickok45
See Also: Top 10 Best Youtube Channels For Web Development in 2023
Johnny B
Johnny B is one of the great gun YouTubers due to his excellent tactic to teach gun shooting most fabulously with a fusion of comical timings of his gestures. To go along with his trail of shooting a rifle, sit and take a tour of his best gun channels on youtube;
Here you can witness the Range days, where he gives reviews of several guns. He also takes you to shoot guns in different locations and involves other great minds.

Gossiping to the knock of a gun and through it uncover several secrets with Johnny B. 

He also shows you spicy events, including his 

comical timing

. 
Visit Johnny B
Warrior Poet Society
The freedom to speak the truth and uphold violence behind bars is the main purpose of this channel's creators, John Lovell and Evan Temple. This channel gives you all flavors of freedom, peace, and passion for the rifle. This channel portrays several things; let's take sight of it;
 They give you a power pack of gun training sessions. They call warrior week so that you can feel like a fighter.

This channel takes you to the war field by giving you some great shooting tactics and preparing you for emergencies. 

After the shooting, if your life has become mundane, uncover their travel, philosophy, and politics-related content. 
Visit Warrior Poet Society
The above list consists of the best gun channels on youtube you must watch if you are interested in shooting.
FAQs
Which is the best gun?
According to public reviews, AK-47 has gained the position of the best gun. This gun has some unique features, including portability, which allows it to carry easily, Perfection, and fire speed.
Which are the different slang used for the gun?
To represent the gun in a unique see the listed slang; Pole strap gat drill stick glizzy metal
Which are the best gun to carry easily?
The best gun can be carried anywhere, Smith & Wesson M&P Shield M2. This gun always comes ahead of the list regarding portability.
Can you display gun-related products on Instagram?
No, you can't display gun-related products through Instagram as this platform doesn't support threat-creating activities. This platform has taken a step to ban the content related to alcohol and tobacco products between private individuals.
Conclusion
In the quest for the best gun channels on youtube, we have found the most satisfactory channels and displayed their content so that you can get the touch of thrill from here onwards before visiting the channel itself. If you are a zealot or learner of shooting with guns, you must visit these channels and witness their great content. These channels also lead to a path of freedom and using a gun for passion rather than brutality. 
See Also: Fix Grainy Photos Using The Best Possible Methods In 2023 [6 Methods]
Dedicated group of Computer Engineers making tech updates accessible to all. Our dream is to simplify and share tech news with everyone.