There's no denying that Google is the first search engine that springs to mind whenever you do an internet search for information connected to an assignment or project. Other websites are devoted to scholarly research outside of Google, like write my essay by EssayHub. The article discusses the top websites for academic research.
The top websites for academic research are Google Scholar, Scholarpedia, ResearchGate, Connected Papers, Research Rabbit, Google Books, BioMedCentral, Infoplease, RefSeek, and WorldCat.
However, the Google search engine offers less in-depth and high-quality research than is necessary for academic reasons. Read below to learn about the websites for academic research. 
Top 10 Websites For Academic Research
Thanks to the rise of digital libraries, anyone can now easily read and write academic research. One can do academic research, write an essay for money, and access a wide variety of research papers published in numerous periodicals. The websites for academic research are listed below.
Google Scholar
An excellent tool for quick literature searches is Google Scholar. Because it uses the same logical operators as ordinary Google, it is far more intuitive than "proper" research databases like PubMed or PsychINFO.
To search for anything beginning with "attend," such as attention and attentive, you can combine numerous keywords with AND and add wildcards like attend. You may also build a profile for yourself to increase the visibility of your work with websites for academic research.
Staying current with the literature can be helpful. Google Scholar will then suggest articles comparable to the ones you have already published. The process only requires a few clicks.
See Also: How To Download Research Papers For Free In 2023? [8 Easy Ways]
Scholarpedia
Scholarpedia, an open-access encyclopedia with highly curated material, is one of the websites for academic research. Before posting their writings online, academic authors must submit their writings for scholarly peer review before posting them online.
Undoubtedly, Scholarpedia is more focused on STEM-related topics. 
ResearchGate
While ResearchGate focuses entirely on research, it is comparable to a social networking platform. You can make a profile, upload articles, and keep up with other researchers' developments. It also offers forums where users can ask questions of other scholars.
By reading their updates, it might be helpful to see what other researchers are working on websites for academic research. Unlike finding papers through search engines, ResearchGate papers can contribute to projects. Thankfully, curating the profile doesn't need much effort. 
Connected Papers
The search engine Connected Papers is beneficial when navigating a new area. For instance, you may have read an article that aroused your curiosity and made you want to learn more about this study.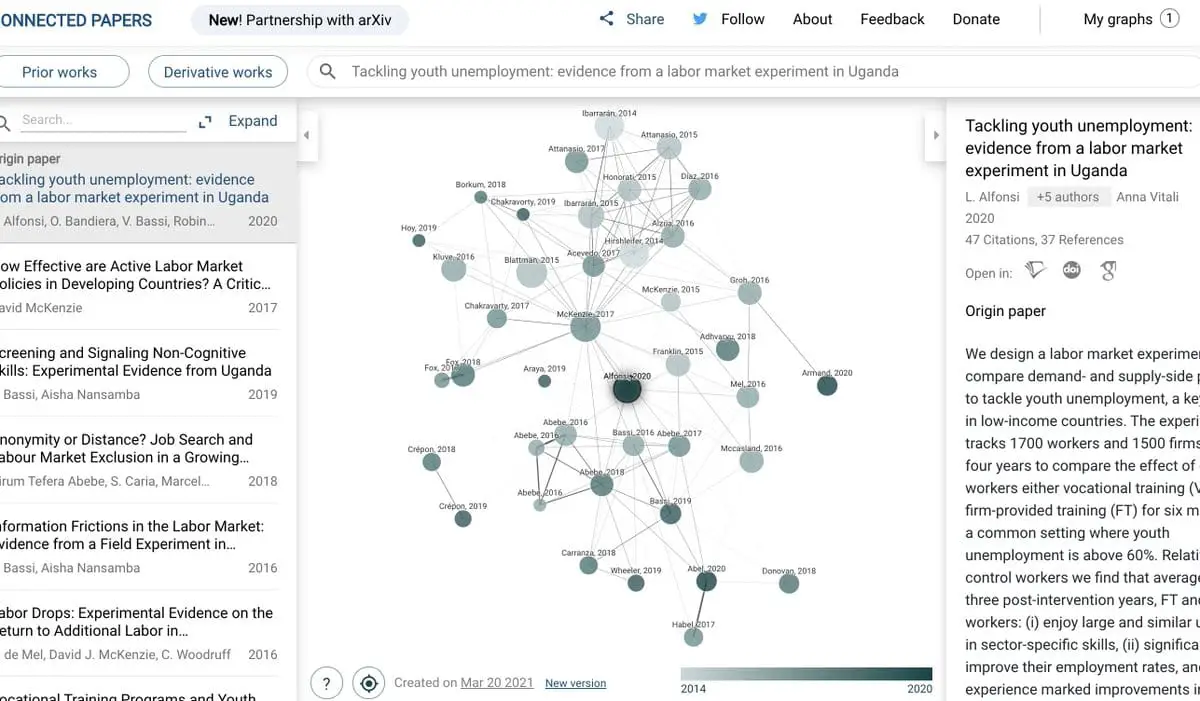 You will see a graph of the papers most tightly linked to particular academic writing vocabularies. You can also view the graph as a timeline on websites for academic research to see which current publications are pertinent to this work.
See Also: Top 6 Best Writing Apps For You For Android | 2023
Research Rabbit
A relatively recent technology called Research Rabbit was created to assist researchers in keeping up with the literature. The Research Rabbit program then analyzes the publications and suggests related articles on websites for academic research.
It is simple to investigate links and add intriguing articles to the reading list thanks to the interactive views used to present the content. The weekly emails that Research Rabbit sends out with new papers that might interest them are its best feature.
See Also: Install Rabbit Extension For Chrome
Google Books
There's a strong chance you'll discover the book you're looking for on Google Books, whether it's a recent release or one no longer in print. Google revealed that Google Books has over 40 million readers as of 2019.
It is also possible to download all 10 million books that are in the public domain. Enter any search term to see books that match it. Always double-check the publisher and author details while using Google Books.

Additionally, the website has reference pages with links to book reviews. Remember that your access to recent books will be more constrained. Google Books is still an excellent resource for finding sources you can later consult in the college library.
BioMedCentral
The website publishes research findings from communities in science, technology, engineering, and medicine in close to 300 peer-reviewed journals, according to the BioMedCentral website. Numerous scientific publications—in biomedicine, the earth sciences, psychology, etc.—can be browsed by subject or searched for by topic on websites for academic research.

An abstract, background information, main text, conclusion, and references are all included in every journal article. A few pieces will provide methods, findings, diagrams, photos, and downloadable citations.
Infoplease
An encyclopedia, a dictionary, an atlas, and almanacs filled with data, facts, and historical records make up the reference and educational site Infoplease. Despite being an open-access website, qualified editors manage and update the information.

There are parts of the United States, the world, math and science, people, history, and business. The website offers an Ask the Editor area in addition to its well-liked country profiles.
RefSeek
RefSeek is an online search tool for students and researchers to facilitate universal access to academic content with an essay generator.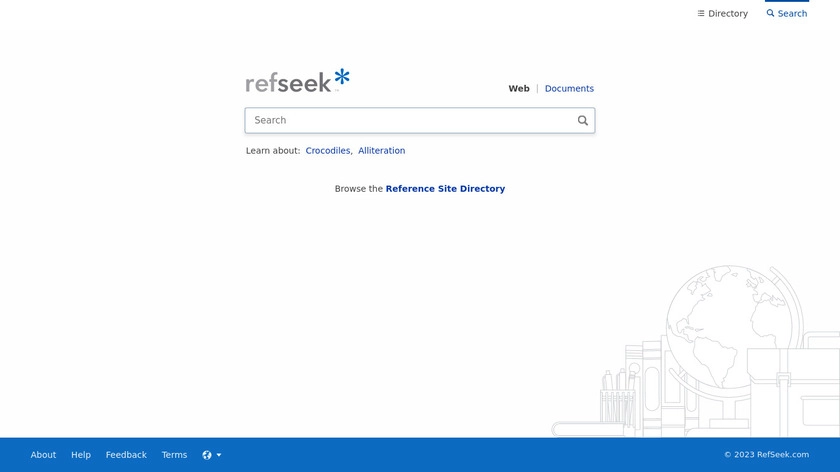 It looks up information in over five billion publications, including books, periodicals, newspapers, encyclopedias, and online websites for academic research.
See Also: Download Research Papers For Free 
WorldCat
One of the best websites for finding library resources is WorldCat. WorldCat is a database that enables you to search library collections and is linked to over 10,000 libraries.
Finding things that aren't available online is more straightforward with the database, which identifies books and papers available at your local library. In addition to books, WorldCat also has scholarly articles, films, audiobooks, and music.

Digital research materials, including images, are also available. You can also access full-text articles and other resources while you log in to WorldCat through your university library. Alternatively, you can search WorldCat for sources to request via interlibrary loan.
FAQs
Which search engine is the most effective for academic content?
Google Scholar is, without a doubt, the best academic search engine available. It utilizes Google's efficiency for locating scholarly publications and patents. Free research papers are available in all academic disciplines, and links to PDF files with the whole text are typically available.
What benefits do online academic research portals have?
Locating reliable sources is made more accessible by online academic research resources. Every academic discipline, including physics, history, literature, engineering, and education, is researched by students in higher education.
Why is online scholarly research so crucial?
The Internet has been helpful for academic studies since it considerably improves research skills and makes learning more understandable and apparent. It is a good resource for discovering information. The ability to quickly and comfortably complete research activities at home makes the Internet another handy tool.
How can academic journal databases found online be used by students to get reliable information?
Students can now quickly obtain reliable information from online academic journal databases when working on projects or dissertations. They can access academic journal databases and electronic content with a computer, tablet, smartphone, and internet connection.
Why is scholarly research necessary?
To preserve objectivity, the academic study employs the scientific approach. Academic research tries to speak authoritatively and can change how initiatives are seen.
Conclusion
The wealth of online materials is beneficial for academics and researchers. It is all about the top websites for academic research. Academic-oriented tools, such as those mentioned, provide search results that are highly relevant to your queries, unlike popular search engines like Google and Bing.
See Also: 9 Best Random Video Calling Sites For Online Socializing
Freelancer Michael Franco writes about the serious and silly sides of science and technology for CNET and other pixel and paper pubs.