Snapchat is one of the most used social media apps, and its popularity keeps rising further. One feature that users are hooked on is the snap map. But due to a glitch or a problem, the snap map can fail to work. This article will discuss solutions to snap maps not working.
If you're experiencing difficulties with SnapMap, it could be due to using an outdated version of Snapchat. To resolve this, ensure you have the latest version of Snapchat installed. For iOS users, open the App Store and tap the update button located in the top right corner. Android users can access the Google Play Store, search for Snapchat, and select the update option.
It is also beneficial to social media influencers who benefit from putting their location up for the world to see as well as posting stories on the snap map. This is why when Snapchat shows 'Snapchat location wrong,' users do not like to see it. Find more solutions to the snap map not working issue by reading more below. Want to know what games can make you sleepy? Click here!
See also: What are Localized Domains? How and When to Use Them?
How To Fix Snap Maps Not Working
Let us now look into the solution how to fix Snap Maps not working.
Enabling Location Permission
An obvious thing you should check on first is whether your location permission is enabled or not. This allows other Snapchat users to check your location. Because you have not given permission to the app to use it, the problem of the snap map not showing anyone the location is occurring. Here is the step-by-step on how to enable location permission(These steps are used for both an Android and an iPhone):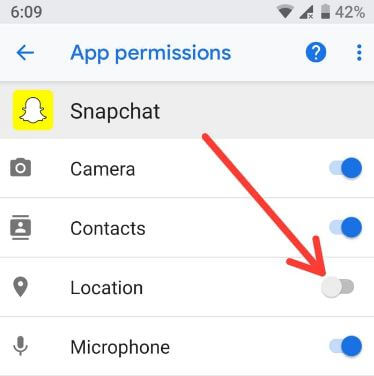 After opening the Snapchat app, click on your profile or Bitmoji in the top left corner. Click on the icon that signifies 'Settings' and scroll until you see something called 'Additional services.'  Before the option of 'Ad preferences,' you will see Permissions. In Permissions, enable the Location option so other friends can see your location.
See Also: 5 Best Ghost Hunting Apps For Entertaining Paranormal Activities
Ghost Mode
Users utilize ghost mode when they want to go off-grid for a while. Turning on ghost mode disables the location and will not show to any of your Snapchat friends. You might have accidentally turned this attribute on, which is why snap maps may not work. Following are the steps on how to go to the ghost mode feature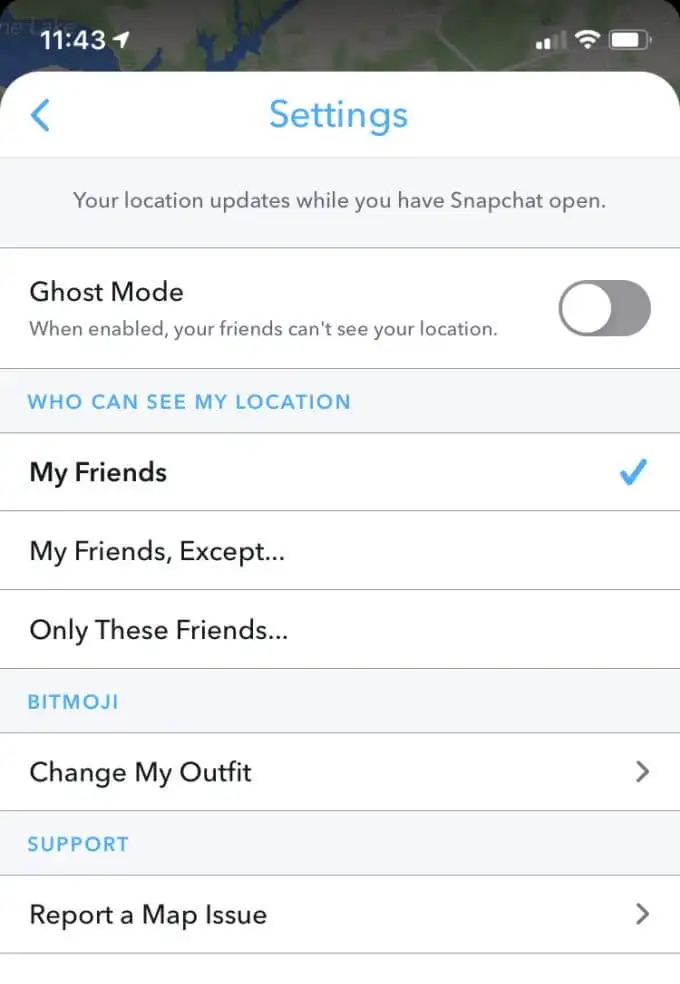 After opening the Snapchat app, click on the map icon on your far left. Furthermore, click on the icon that signifies 'Snapmap Settings.' You will turn on a ghost mode option. You have to disable this option if you want your location to be seen.
See Also: How To Tell If Someone Deleted You On Snapchat
Checking Your Internet
Snapchat is an app that uses up a huge amount of internet to work. This applies to snap maps too. So the reason behind snap maps not working could be your unstable or slow internet connection.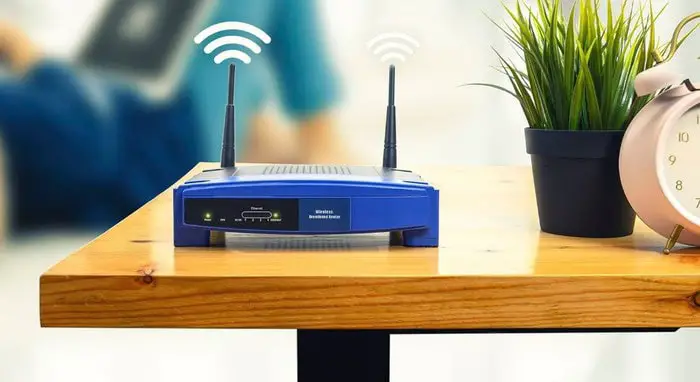 If you are using Snapchat on Wi-Fi, you can switch to data and vice-versa to get Snap maps to work. Check out the Best Anti Deck to download in 2023 just by Clicking here!
See Also: Snapchat Failed To Send To One Person [How To Fix It?]
Clearing Cache On Snapchat
The cache is the files and data stored after you update or download anything on your device. Not clearing the cache can slow down your device or interfere with apps. Here is how to open the Snapchat map again by clearing the cache: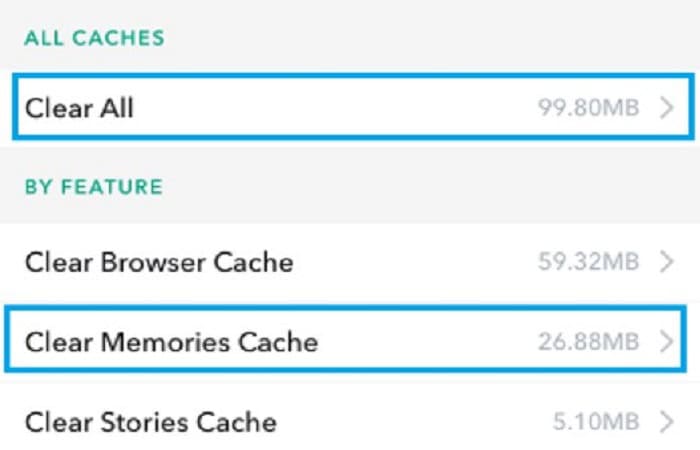 After opening the Snapchat app, click on your profile or your Bitmoji. Furthermore, click on the icon that signifies 'Settings.' While scrolling, find the 'Account actions' alternative. Tap on 'Clear Cache' in this option and tap on 'Continue' for an Android device and 'Clear' for an iOS one. Once this process is done, try opening the Snapchat app again to check if Snap Maps are working.
Updating Snapchat
Snapchat comes up with new updates every few days, so it is understandable if it is hard to keep track of them. Your Snapchat not being up-to-date can cause Snap Maps to show the wrong location or not show it at all.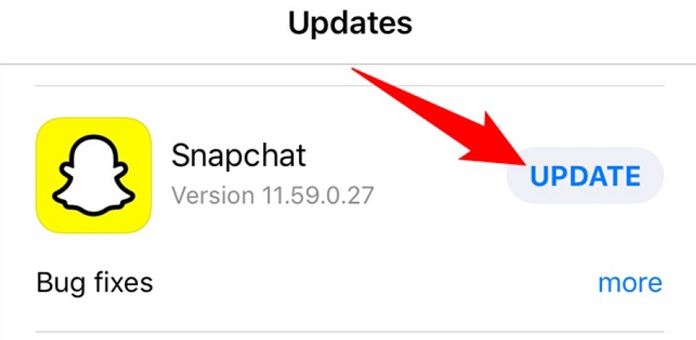 To update the Snapchat app, navigate to the App Store and check for a new update. If there is one, update it from there and then see if your snap maps are working. Know the 10 Best Controllers For Retropie here!
See also: Top 7 Sites Like Craigslist To Use In 2023: Updated List
Re-Installing Snapchat
Due to a glitch or problem with the app, the snap map can stop working. To solve this issue, you can install Snapchat once again.  In an Android, all you have to do is long-press the Snapchat icon on your home screen and uninstall it. After this, install the app from the Google Play Store again and observe whether snap maps work. To install Snapchat on an iPhone or iOS, you can long press on the icon and choose 'Remove app .'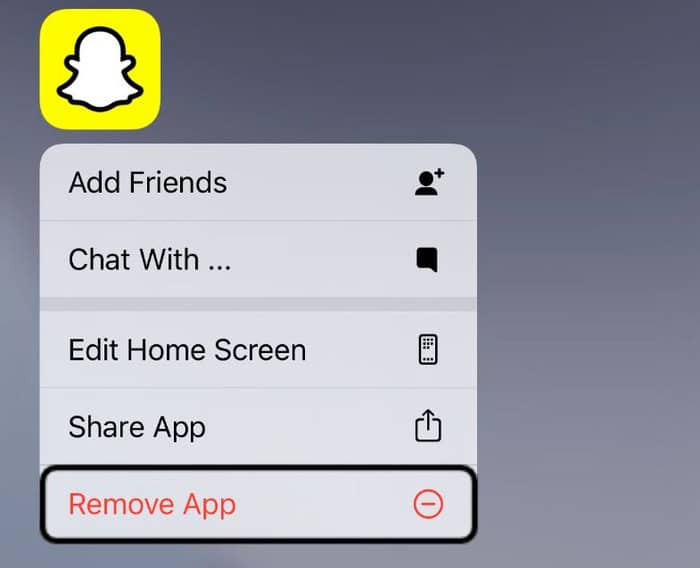 Once done, you can go to the app store to install Snapchat again.
Checking Server Status
Successful social media apps like Snapchat or Instagram can face downtimes, or the servers can be down because a huge number of users are utilizing them all the time. So the problem might lie not in your phone or app but in the servers. 
You can try searching for information on the Internet's Snapchat servers when you doubt this problem has occurred. Also, understand  How To Hide Samsung One Connect Box.
See Also: Best Online Chat Room Games To Try This 2023
Restarting The App
In case of a problem with a device, restarting it is the best solution. This holds even for an app like Snapchat. Once you see that Snap maps are not working, you can use the simple solution of restarting Snapchat.
Another way to restart an app is to log out and back in. To do this, you can close the app and then open it again. Doing these two things can eliminate minor glitches or problems, and snap maps may start working again.
See Also: Top 6 Free Voice Chat Software For Windows | Talk With Friends For Hours
Updating Your Phone
If updating the Snapchat app still does not fix the problem of 'why is my snap maps not working, updating your OS or device will surely help. An old version can no longer be compatible or be able to keep up with the device. This could be why glitches like snap map not working occur. Here is the step-by-step on how to update your phone: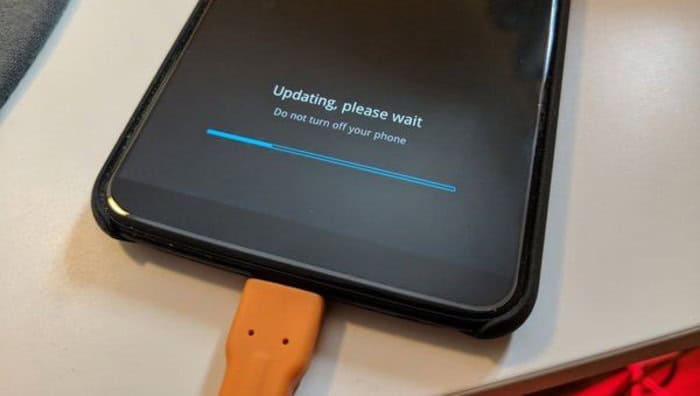 After you open Settings of your mobile device, scroll up until you see something that says 'System Update' or 'About Phone.' If a new update is ready, update your OS and restart the mobile phone.  Once done, try opening the Snapchat app again to check if Snap Maps are working.
See Also: Voice Chat Apps For Anonymous Voice Messaging In 2023
FAQ'S
Why can't I see someone's snap map updating?
The user might have deleted Snapchat, or they have not used the app in some time. Snap maps are only active once the user allows them to be. If the location is disabled or you do not see it constantly updating, it can mean the user is not on the app.
Is the location on Snap maps entirely accurate?
Even if many people use Snap maps to view their friends' locations, it might not be accurate. Snapchat does not immediately update anyone's location. There is always a time delay, depending on whether the user has an internet connection. Another contributing factor can also be whether the person is online or offline.
Does Snapchat update snap maps all the time?
Snap maps will only update when you are online on the app and have a good net connection. If you have a good network but are not active on the app, snap maps will not show. You will also need to enable permissions to see the location.
What can I do if none of the approaches above for snap map work?
If not a single method above works, you can always report the issue to Snapchat. To do this, you hold down the snap map and choose 'Report a map issue .' Pick one appropriate option, and Snapchat records your complaint.
See also: 8 Best Stremio Addons That You Can Use Right Now | Updated List
Conclusion
With these queries, our article comes to an end. Snap map has become a favorite among users as it lets them see what other people are up to. But in case you wonder, 'Why is my snap map not working? You can always follow these nine techniques. We hope this article was engaging and informative to you! 
See Also: How To Delete All The Photos On Instagram At Once | 2023
Dedicated group of Computer Engineers making tech updates accessible to all. Our dream is to simplify and share tech news with everyone.