Bumble can be a great app for online dating. Still, it also has a specific age range, so if you are also looking for a tutorial on how to change your age on Bumble, you are in the correct place. Just read the article till the end for a complete tutorial.
To change your age on Bumble: Tap on the profile icon on the main screen. Then, tap on the pencil icon next to your name. You can edit your age, location, and other profile information here.
This article will provide a complete guide on how to change your age on Bumble, so if you want to know more about the Bumble age range setting, read till the end for more details.
See Also: 6 Alternatives To Omegle | Safe And Best Sites Of '23
What Is Bumble?
Bumble is a social and dating networking app designed and made to put women in the driver's seat.
It allows users to create a profile and connect with potential matches and puts women in charge of initiating conversations. Bumble also has a business networking feature that allows users to connect with field professionals. Bumble is an excellent way to make new connections, find potential dates, and build relationships with like-minded individuals.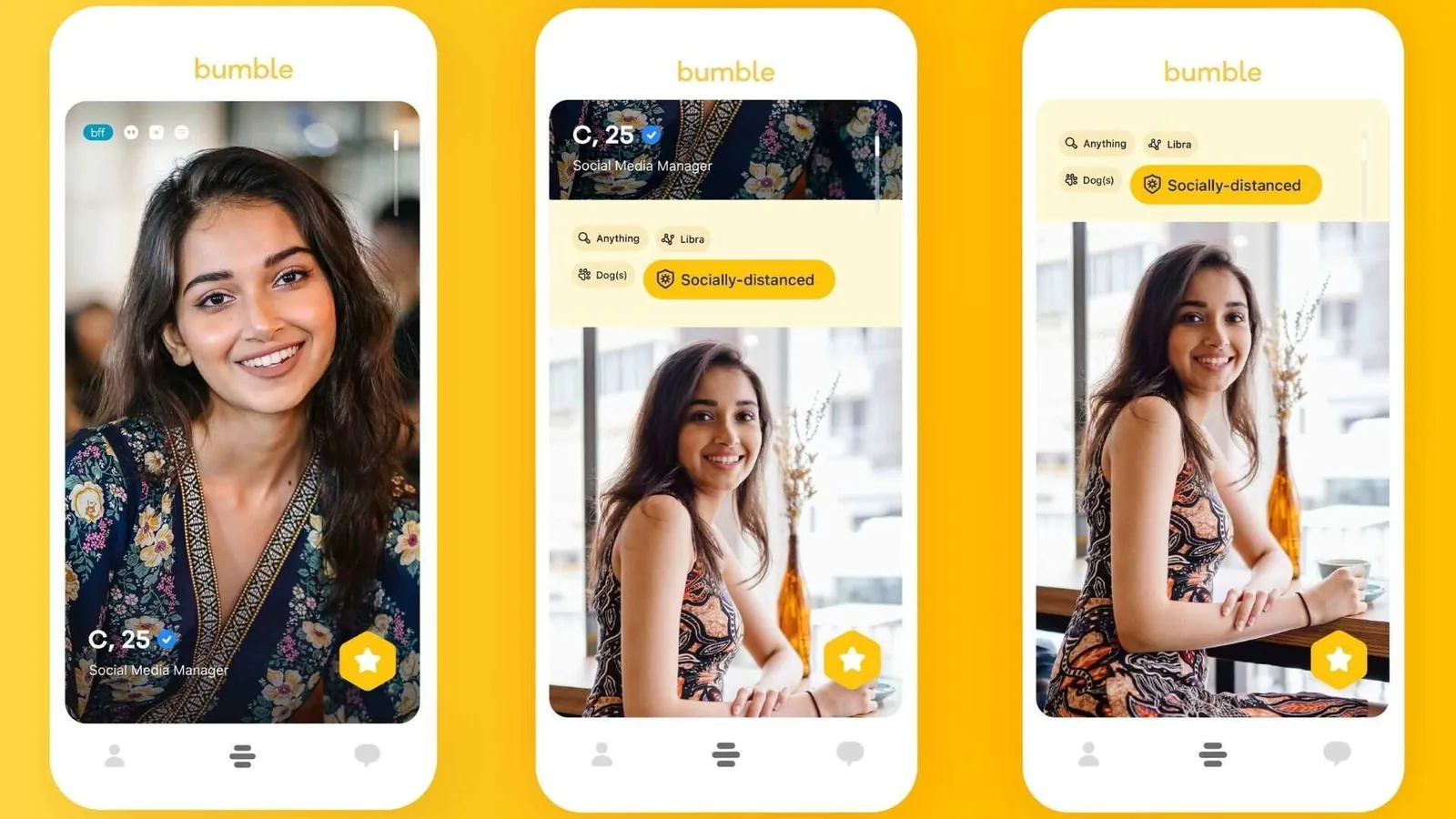 The app was founded in 2014 and has become one of the world's best and most popular dating and social networking apps. It is available on the App Store and Google Play and is free to download.
How To Change Age On Bumble?
There could be various reasons why someone would change their age on Bumble. If you also want to know How to change your age on Bumble, follow these simple steps to change your Bumble Age:
Launch the Bumble app and sign into your account first. Select the profile icon that appears in the top-left corner of the screen after that. Now your profile options will show. 
Once you're in the profile settings, click the "Edit Profile" option. This will allow you to make changes to your profile. To change your age specifically, tap on the "Age" area and enter your new age. After selecting your new age, click on the "Save" icon located in the top-right corner of your screen.
Even after following these steps, it is wiser to contact customer care if you want to change your age. They can help you. Check this out if you want to delete your account in Bumble.
See Also: How To Recover Disabled Fb Account | A Complete Guide
What Is The Age Range Setting On Bumble?
After going over how to change age on Bumble, let us talk about the age range that has been established. Using the platform's age range setting feature, Bumble users may specify the age range of potential matches they are interested in.
With this tool, users may narrow their search results only to show potential conflicts between the selected ages. The age range of the content's targeted audience can be changed by users from 18 to 55. Assume a user who is only interested in relationships with folks between the ages of 25 and 35.
They can adjust the age range accordingly if such is the case. Check this out to stop bubble stalking.
If you wish to change your age range, follow these simple procedures.
Start the Bumble app, then click the profile icon on the top-left corner of your screen.
In the uppermost right corner of your screen, click the Settings button. From the selection, choose the Age Category.
Adjust the age group slider to the proper level and press Save. Remember that the age range option affects the matches you receive and the individuals who potentially pair you up. You will only see individuals in that age range who like you back if you select 30 to 40. Likewise, you will only be visible to those in that age range.
Also, we have made a detailed article on how to stop Bumble location stalking.
How To Update Age On Bumble?
Updating your age on Bumble is straightforward and requires a few steps: It's crucial to remember that Bumble prohibits liars. A ban or suspension is possible if you lie about your age. You can update your age to the appropriate age by following the steps that will show how you can change your age on Bumble:
Select the Update Button option by clicking the button at the top of the screen.
Show a valid government-issued ID to demonstrate your age.

While updating your age is an easy process, Bumble may ask you for a government identity card to verify the legitimacy of your age range. At last, if you have followed all the steps mentioned above, you won't have any issues updating your age on Bumble.
See Also: How To Block A User On Reddit In Just 3 Steps [Android & IOS]
FAQs
Can you change your age on Bumble?
Last but certainly not least, changing your age on Bumble is a simple and quick process. It's crucial to remember that Bumble does not permit users to adjust their age to fall within a different age range or to a generation other than the one they first selected. Before making the adjustment, it's crucial to consider this because changing your age could affect the matches you get.
Will updating my Bumble age influence the matches I get?
Since the app uses this data to decide who you are shown as prospective matches, updating your age on Bumble may impact your games.
What happens if I'm caught on Bumble giving a fake name or address?
Your account can be deleted if you're found on Bumble giving fake information because you've broken the app's service rules.
Will updating my Bumble age have an impact on my recent matches?
It's doubtful that altering your age on Bumble will impact your current matches. Still, it may affect any new games you receive.
Conclusion
The final point on how to change age on Bumble is quick and easy. You must remember that Bumble does not allow users to change their age to fall into a different age range or to another generation than the one they first picked. It's essential to consider this before changing, as altering your age could impact the matches you receive.
See Also: Instagram Action Blocked: Complete Guide On How To Fix It?
Dedicated group of Computer Engineers making tech updates accessible to all. Our dream is to simplify and share tech news with everyone.