Art is the voice; of a person's inner side this is the way to express the feelings and emotions of a person. Here we will be going to; depict some great personalities who love their Art and do not hesitate to showcase and teach others their skill through the Youtube channel. Hook on to this article to see the Best art channels on Youtube you should watch in 2023; these channels are those which I have discovered according to the quality and consistency of work they have in their content. 
These Best art channels on Youtube will not only showcase blended colors but also show you how they make a living, the most out of it. With the amalgamation of different colors, these channels spectacle the Art with humor, travel, a mixture of Traditional & Digital Art, and many more unique things they show with their Art. 
See Also: How To Add Album Art To MP3 Files (Top 5 Methods)
Best Art Channels On Youtube
The best art channels on youtube you should watch in 2023 are; Ru&chai, Art guy rob, Sara Tepes, Baylee Jae, and James Gurney. We will discuss each of them and their distinctive way of presenting. 
Art With Mesmerizing Doodle Fun
This is one of the best art channels on YouTube. The power girl Katie Jobling showcases her art by going to different locations and depicting the exact picture of that location on a piece of paper. You can relish traveling moments with her art, as they capture the beauty of nature, laughing valleys, exploration of hidden places, and different creatures on the way on the paper with a mixture of beautiful colors.
Her Youtube channel is renowned with the name Katie Jobling Art, and here there is lots of content related to;
 Acrylic painting, watercolor illustration, Andaman Travel, Painting Series, and the series of Artist life. 

Catch sight of paintings of beautiful sunsets, flowers, and snowy laughing mountains. 

 If you are looking for such tutorials and experience of art with travel, then this channel is must visit for you. She will make sure to give you a ride on a journey of art with hurdles on the trek, but with her guidance, you can smoothly pass on. 
See Also: Using VPN Safety Tips | Tried And Tested [4 Ways]
Art With Comic Opera
Stan Prokopenko is a passionate man who loves his profession. One of the best art channels on YouTube is art with comic opera. He makes sure to engross you with perfect comic timing with his artistry, the way he represents the strenuous mismatching steps of craft with humor is worth watching. He has about 2 million followers on Youtube, renowned as Proko.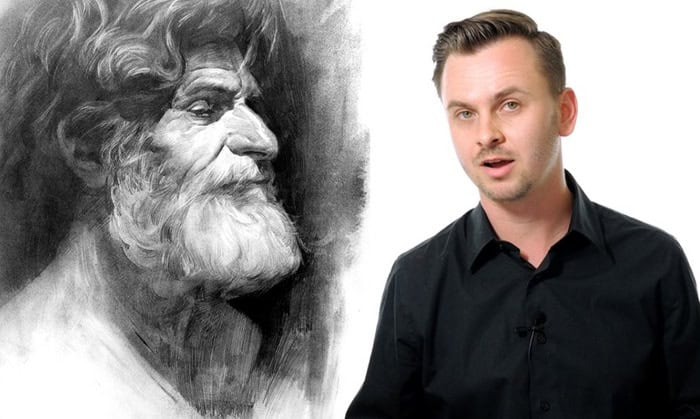 His creative tactics with a touch of light entertainment; not only this but also he has several creative contents which are composed of; 
Celebrity sketches, Marvel art, quirky art for kids, and more to explore on his page.

 He has his way of creating art with unique people, such as different series characters and funny book characters. 

He invites several guests to his show, and with an interactive conversation with them, he takes you on a path of the creative trek. If you want to learn art with a mixture of creativity, strategies, and amusement, then his channel is must visit for you. 
See Also: How To Add Album Art To MP3 Files (Top 5 Methods)
Art In The Dark
Sara Tepes is another astonishing artist who is sincere and consistent in her work and because of this her channel is one of the best art channels on YouTube. She gives several tutorials on drawing different types of face structures and pencil shading in them. Here you will experience several dark pencil shading perspectives of sketching with the touch of her style of doing art.
On her channel, you can experience a fusion of traditional and digital drawings of structures; she has a growing family of 400k on her Youtube channel. 
This channel is the best fit if you are looking for tutorials that can teach you the art from basic to advanced levels. 

Talking about her journey, She has had a love for art since childhood, but eventually, she started her creating a digital business at the age of 11.

By the age of 15, she started her Instagram account, and through this platform, she grew her business and started her youtube and Patreon(The platform where the creators get paid for their work). 

Now she is a freelance illustrator on Youtube and works as an artist on Patreon. 
See Also: 10 Best Browser Games To Play When You're Bored
Art With Excitement 
This is the best art channel on Youtube, not only because of art creations but also due to the energy to work the man has. He is introducing another best channel on youtube that is artist James Gurney. He started his journey in 1980 as a freelancer illustrator; till now, he has contributed to the world of Art by giving 70 covers for science fiction and fantasy paperback novels; his notable achievement is The World of Dinosaurs. Talking about his Youtube channel, he has a diversification of unique and distinctive Art, such as;
Gouache Painting(this is a medium where you can experience opaque painting, here he has created various paintings of landscape, architecture, and animals.), Dinotopia( Here you can experience behind the scenes of his times' bestselling books), Casein Painting( This is also a creative art with a blend of watercolor and uses milk as its binder).

He has more content, such as the Art talk Podcasts; you can experience interviews with him, chalk talk, Tutorials on paintings, and different projects. 

To conclude this, he is men who will take you on a tour of Art filled with modern and ancient conceptualization. It would be best if you explored his channel to enhance your skills in Art. 
Art To Change The Picture
Another best art channels on youtube that I found most useful was the channel of Baylee Jae. She creates the most valuable things through her artistry, like diamond paintings, embroidery, art room makeover ideas, and some quirky Pinterest hacks.
Her art channel also gives a glimpse of her journey and some motivation regarding the self-improvement process. Here you can get various tutorials related to;
Acrylic painting, 3D painted sculptures, glitzy digital drawings, markers, and pencil crayons.

 She has worked with numerous brands and recommended the best products to make you are drawing the best. Follow her to experience the world of Art with a touch of her life. 
FAQs 
Which channel is trending on Youtube?
With 111 million followers on Youtube, PewDiePie's channel is on the #1 trending list.
Which are the other best art channels to follow in 2023?
In the article, we have discussed several artists and their tutorials on Youtube, and there are also some more hidden gems to discover; we have listed that; Proko, The Art of Aaron Blaise Jazza, Watercolor by Shibasaki.
The best niche to try on Youtube in 2023?
The best niche to gain more subscribers is; comedy videos, DIY ideas, Lifestyle and Fashion, Product recommendations and food reviews. These niches are on trend.
Which is the Popular channel on Youtube in 2023?
The popular channel on Youtube in 2023 is T-Series. They have almost 220 million followers. The second most popular channel on Youtube is Youtube Movies, with almost 153 million followers.
Who's content the people like the most?
With 7 billion views on his channel, 'Babyshark' is the channel that is liked by people the most.
Don't Forget: Collecting Chronicles – On The Best History Channels On YouTube 
Conclusion 
Summing up the article, We've spoken about some of the top Art YouTube channels to watch in 2023. these might not be as well renowned, but these channels will not let you down in terms of their quality of content; some channels have a content mix of digital and traditional arts. Through these channels, you can find that Art is not bounded to anything; it can be a key to discovering several things. Art has its path to create, explore and showcase its power; these channels have achieved this milestone and will also help you. Research more such channels to enhance your skills and creativity. 
See Also: 10 Best Drawing Apps For Chromebook In 2023 | Free And Paid
This Blog: 7 Best Finance YouTube Channels | Top Picks Of 2023
Carly Earl, Guardian Australia's pic editor, was a photographer and pic editor in Sydney for 8 yrs. She worked for The Daily Telegraph and Sunday Telegraph.