Unity is the widely used game engine to develop video games and simulations for consoles, mobile devices, and computers. Unity is the cross-platform developed by Unity Technologies. The game engine focuses more on the mobile platform. It is a powerful software that is free to create games till you make a good amount of money. 
Cuphead stands out as an exceptionally visually captivating game created using the Unity engine. The game's animated artwork is meticulously crafted by hand, with drawings meticulously penciled and inked on paper before being digitally colored using Photoshop.
It supports 2D and 3D graphics with drag-and-drop functionality and provides scripting through C#. Developers should learn this programming tool when they start. Unity is also an IDE that is an Integrated Development Environment. It makes it easier for the developers not to build everything from scratch and use an in-built visual editor.
Why is Unity so Popular?
Unity is quite popular among game development software and programming languages. It offers a variety of tools that you can use and has developed over 750,000 games now. Developing games was never easy, and Unity lets you play around to create what is there in your mind.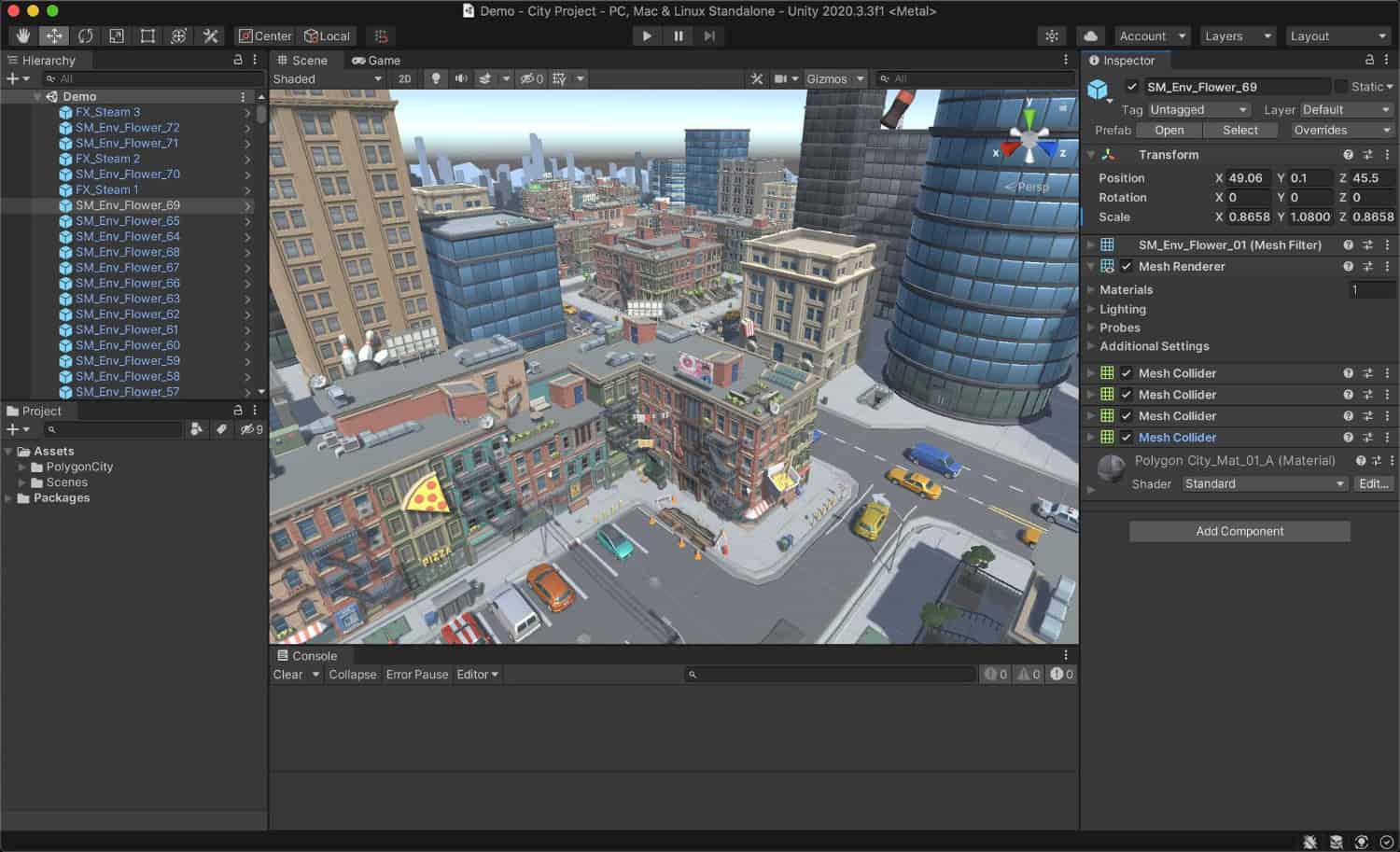 Let's dig deep to find out what makes Unity so popular among developers.
Community
Unity provides a huge community to interact with other developers.

Unity engineers and community members meet in an annual meeting. They discuss, exchange ideas, and talk about their experiences.
Unity Asset Store
It's the treasure hunt for developers. You can create, sell and buy assets from the Unity store.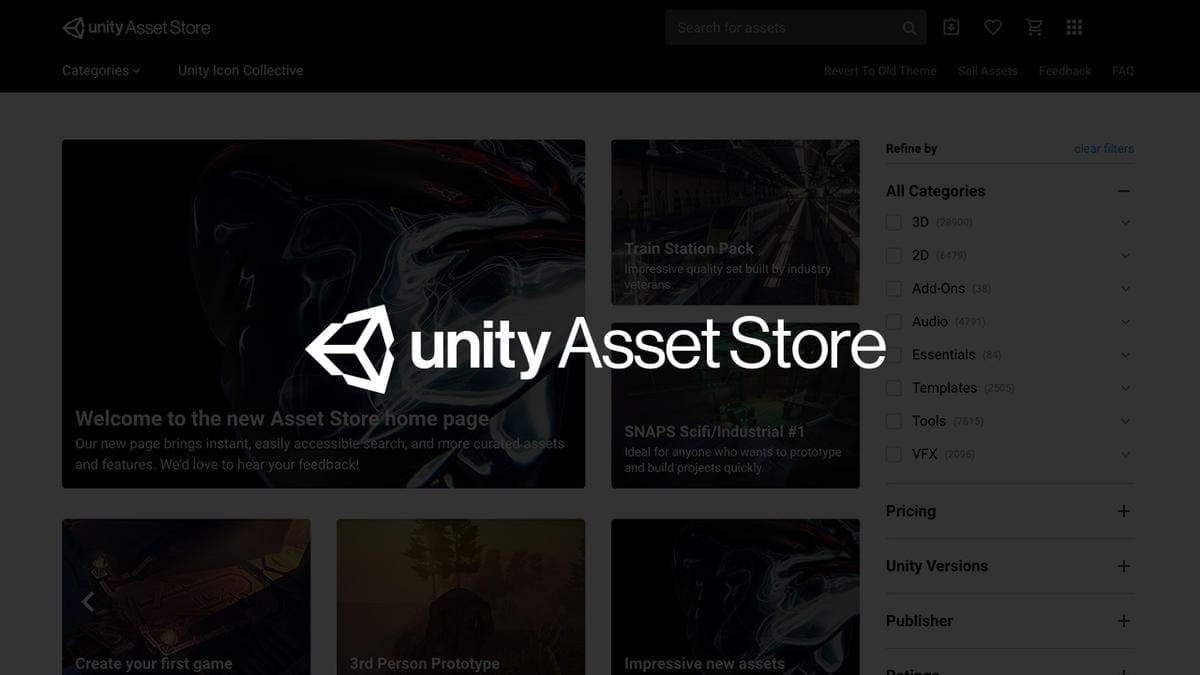 Assets like sound effects, animations, visual effects, 3D patterns, and more are available in free and paid versions.
Platforms
Unity supports around 25 platforms. Initially, it was available for MAC OS X.


It has opened doors for the public to access the games easily. The deployment of the games/assets has become easier, and you can download them from any device.
Cost-Effective
Not all great things come for free. Unity does have a Pro-Business plan who masters the art of creating games.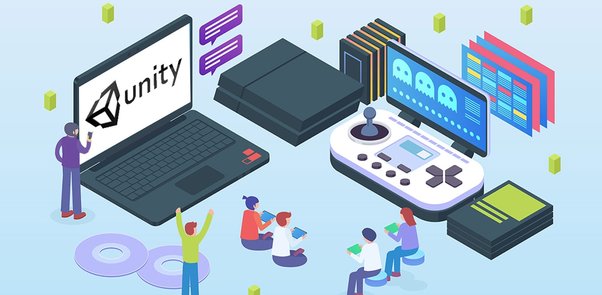 However, a free version is available for developers who are new to games. 
Graphics and Coding
Games made with Unity have a high-quality visual that enhances their features. It uses C#, Boo, and JavaScript languages, using which you can add more life to your creation.
Also, you can develop your vision into reality by using the available tools without writing any code.
Escape from Tarkov- Unity
Battlestate is a game development studio. Earlier, when the studio began, it was called as AbsolutSoft.
The people experienced in FPS and hardcore games founded Battlestate.
Technology
The game "Escape from Tarkov" was developed in the battle state on Unity.


It is upgraded from Unity 2018 to Unity 2019, with strong graphics, network-creating technology, and gameplay. 
Escape from Tarkov is one of the popular games made with Unity.
Inspiration of EFT
It is inspired by military and real-life exposure while being on the field.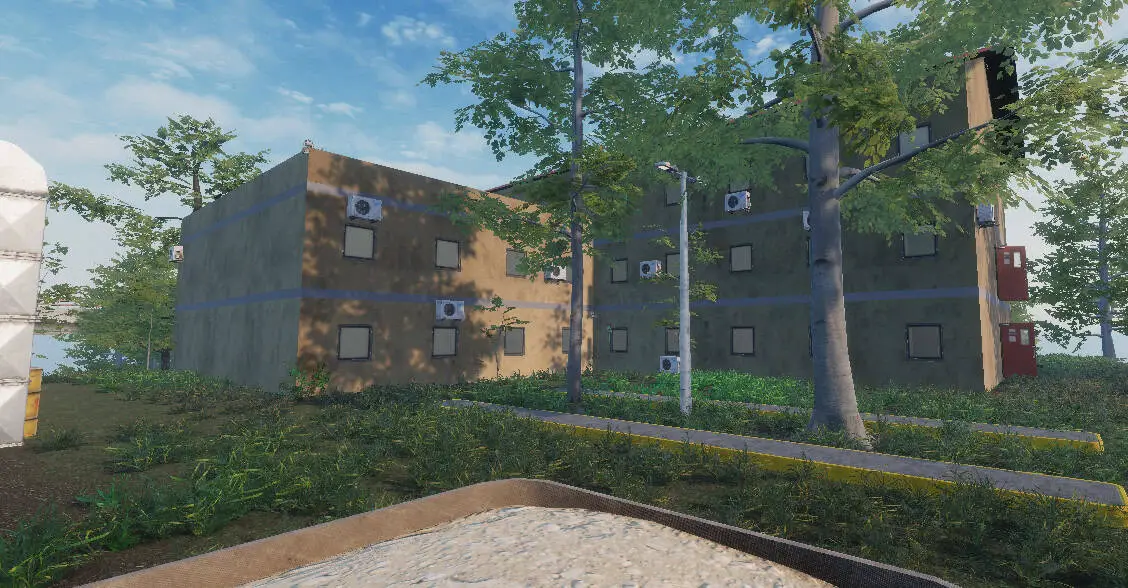 They got ex-military employees on the team to add their emotions and feelings.
Weapons as added value
Battlestate has real-life deactivated weapons in their lab to recreate animated ones for the game.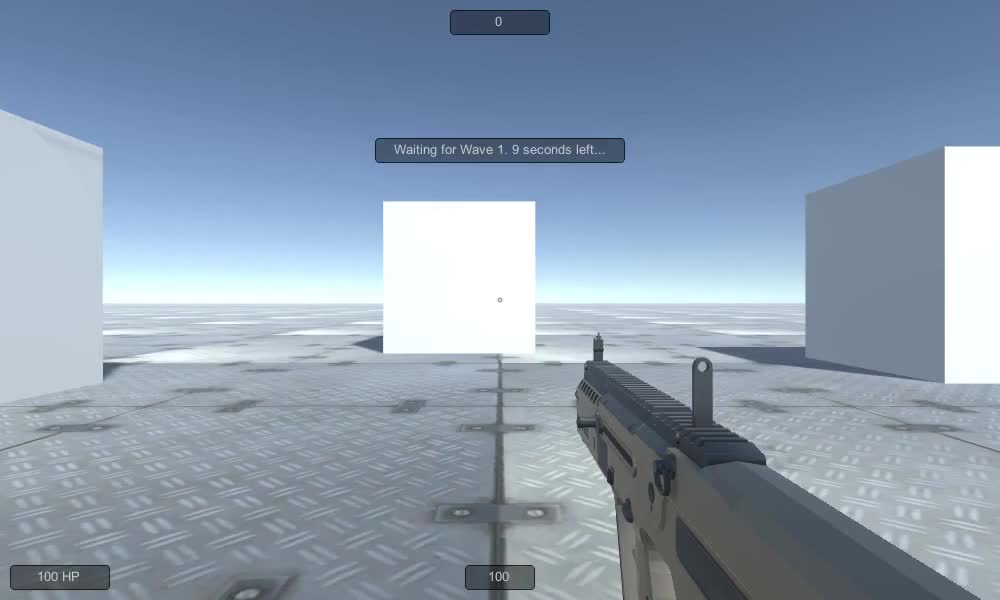 In the game, the player will die many times. If the player wins, it will be a completely unusual experience.
Advice before playing
We recommend learning and researching the game before jumping on to play.

This advice is simple; the game is based on real-life combat experiences. The player should know how to use the animated weapons in the game, move around to survive and fight, and step towards winning at last. 
Target audience
This game is designed for experienced players who have played shooter games and have a thorough understanding of them.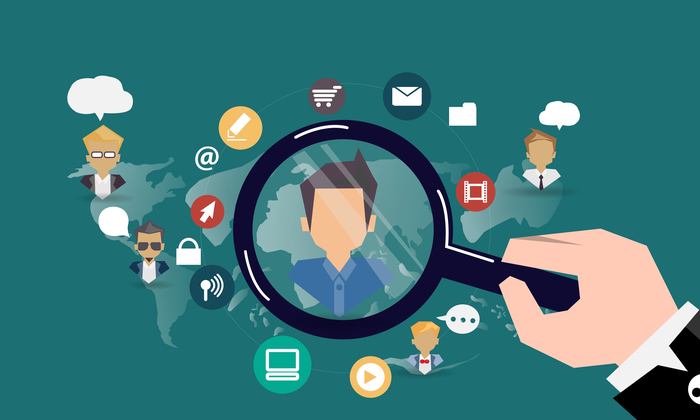 Because of the game's realistic design and philosophy, casual gamers may lose interest.
Marketing
Nikita Buyanov, COO and Project Lead, says they spend zero bugs advertising EFT.
They intended to create something interesting and old school PC game.
Feedback from players
Many people appreciate and thank the team for creating such a game full of life.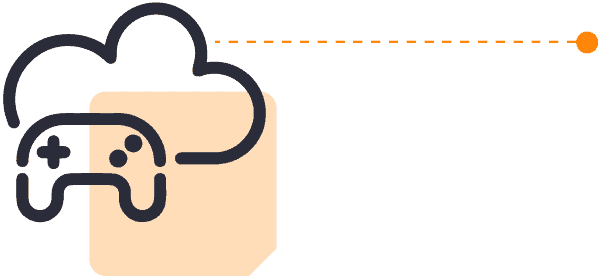 They say that the game changed their life. It feels alive to be a part of this game.
Top 10 Games Made With Unity
As you will learn in this article, more games are powered by Unity. Stay with us to become a fan of games made with Unity.
Among Us
It has now become the most popular game. It was created in the beginning by three developers, Forest, Marcus, and Amy.
The designers of Among Us have also added online chat support so that players can communicate with one another.
Cuphead
MDHR studio worked hard to develop this game. It is the 1930s Animation style. Cuphead and other characters are highly responsive.
It would help if you left your level to change your items.
Untitled Goose Game
This game is hilarious and fun to play. You get to annoy, bully, steal things, and throw people's stuff in the river.
All this mischief makes this game a lot more interesting.
Fall Guys: Ultimate Knockout
No shooting, no killing. This game wants you to overcome hurdles and survive till the end.
The animation and graphics used in this game are bouncy and colorful, making it attractive.
Hollow Knight
It has many caves filled with enemies to kill and uncover secrets. The fight is challenging though satisfying.
This game is full of content and freedom to move around.
Pokémon Go
This game has quite a huge fan following. In this game, you need to catch Pokémon. When you roam around, the game will show you Pokémon.
You cannot play it while sitting in the same place.
Rust
In this game, you wake up on an island completely naked as a player. You will have to build shelter, find food, and do everything with the tools provided to live. The game will arm the character with a stone and a torch to start working on their survival.
One of the graphic-intensive games made with Unity. Rust is considered one of the games that focus on the story equally to gameplay.
Hearthstone
This is a game of digital cards with some cool sound effects. Your goal is to build a strong deck and climb the ladder to legendary status.
Even though it is a 2D game, its animations and graphics are enticing enough to continue playing.
Beat Saber
Beat Saber is a virtual reality rhythm game where you need to slice the blocks with some musical beats. 
It is fun to play while wearing VR headsets with friends. It might be a simple play, but it gets hard and interesting as you progress.
Cities: Skylines
This game lets you build your dream buildings and towns. It is so cool to own land, create beauty, and manage it. This game enables you to buy more ground as you go on with different levels. It provides various options and uses them to create your dream world.
All the games made with Unity have different genres that make Unity more flexible and popular.
See also: Good Roblox Horror Games | Updated 2023
FAQs
What kind of games can be made with Unity?
Showcasing its versatility and potency, Unity game programming excels in animating a multitude of game genres. This robust framework further extends its capabilities, catering to the laid-back appeal of casual games like Untitled Goose Game and the intense challenges intrinsic to hardcore gaming experiences, as vividly demonstrated by Cuphead. In doing so, Unity asserts its prowess in breathing life into diverse, serene and demanding gaming realms.
What does Unity do for games?
Unity, a versatile tool, executes multiple tasks and empowers the game production process. It provides game developers with a robust 2D and 3D platform, enabling the creation of diverse video games. The user-friendly nature of Unity significantly piques developers' interest, relieving the necessity of initiating projects from the ground up. Unity streamlines and enhances the game development experience, catering to both novices and experts alike.
How are games made in Unity?
For those enthusiastic about crafting 2D, 2.5D, or 3D games in Unity without coding, Adventure Creator emerges as an indispensable asset. Its innovative visual scripting system and user-friendly Editor empower newcomers to develop entire games without engaging in code creation. Furthermore, this tool seamlessly facilitates programmers in integrating their bespoke functionalities.
Is Unity easy to learn?
Mastering Unity shouldn't present significant difficulties if you're already familiar with programming. Learning Unity might become more intricate if you're new to programming. Remember that a proficient grasp of C# coding is vital for effectively utilizing Unity's capabilities. This skill empowers you to navigate Unity adeptly and opens the door to crafting intricate and captivating experiences within the platform.
Conclusion
Unity has given many games and gained a fan following. Games made with Unity have distinct visual graphics and sound effects. The assets store has added more value to Unity. It provides such great tools that are easy to use, and creators make their imagination come to life. 
To conclude, try playing some of the games listed in this article if you haven't already. You might like some and might not. It depends from person to person. Not everyone loves to play shooting games. Therefore, it is a choice, and trying everything will give you some experience. 
See also: 10 Best Story Games For Android [Updated 2023]
Freelancer Michael Franco writes about the serious and silly sides of science and technology for CNET and other pixel and paper pubs.