You know how to screen Amazon Prime, Disney, and Youtube on Discord. But do you know how to stream Hulu on Discord? If you have no idea how to, this piece is for you. 
To stream Hulu on Discord, follow these steps: Open Discord and join a voice channel, then open Hulu in your browser and start playing content. Go back to Discord and select the browser window to stream Hulu for others to watch.
Streaming Hulu on Discord is not much different from screening Netflix or Prime; the process is somewhat identical. Remain until the end of this page if you want to know how to screen share Hulu on Discord in just a few steps.  
See Also: Why Does Hulu Keep Crashing? [7 Easy Fixes You Must Try]
How to Stream Hulu on Discord?
Discord does not get a glimpse of the content you're streaming, and it will allow you to screen any content. So, you do not have to stress about getting locked out from screening copyrighted content. You just have to add the video source, and you are done. Allow us to show you how to stream movies on Discord from Hulu.
First, download and install Discord on your system and log in with your credentials, to which we have left you the download link here. Then, you either sign in with your credentials or scan the QR code from your mobile app.
Once you do that, you can resume with the steps beneath to learn how to stream Hulu on Discord.
Add Game
After this step, you can move to the next step, where you choose the channel you want to screen the movie. Or, you can select a channel you already created and Screen the film.
Choose The Server
Firstly, you have to select the server from the list of servers. Discord will select a server automatically if you have only one server.


Secondly, you have to click on the screen-sharing button next to your server name. 
Before selecting Go Live! You will have to choose the streaming channel type and quality. (You cannot stream more than 720 pixels and 30 frames if you're a free user. You'd have to subscribe to the Discord Nitro account if you need to screen share in higher resolution.)
Once you select all the necessary choices, you can click on Go Live!


Now you are streaming the film from Hulu's Screen to all participants on your channels. You have now learned how to stream Hulu on Discord in less than a few steps.
But what if you could not see the movie on the share screen? Instead of the film, your participants can sometimes only see a black screen. Can you stream Hulu on Discord without the black Screen? Yea, there is a way to rectify this.
How to Stream Hulu on Discord Without Black Screen
There is one thing you can do to disable this issue on Discord.
Then find the video codec option, then disable it.
You can locate a setting for "Use our latest technologies to record your screen" below the voice and video menu.
If the technique overhead does not work for you, there is something else.
Hardware Acceleration
However, if the issue of only audio playing continues, a final way is to open Chrome and go to settings.


Uncheck "Use Hardware Acceleration when available" by simply clicking on the button beside it.This will disable the hardware acceleration for the browser app. This feature allows the browser to use the computer processor more efficiently, enabling the app to perform certain functions more efficiently. It is one of the causes of black screens while screening any other streaming service on Discord. This happens not only in Discord but also in Zoom and AnyDesk too. Disabling hardware acceleration in the browser and the app will certainly solve this issue.
How Can I Stream Hulu on Fire TV Stick/Android TV Through Discord?
Secondly, you will see a list of programs; choose one and download it to your Fire TV Stick. You can fetch the screen share apps on Google Play Store if you have a Smart TV.


Open the air screen app. The app will automatically enable Chromecast and Miracast on your Fire TV Stick or TV. If your television already has Chromecast features, you can forgo using this app, but I recommend it because it's pretty steadfast.


Then, you can image your PC on the Smart TV from the app. The challenge now is to put up the entire infrastructure we previously set up, allowing us to use Hulu on Discord and then Screencast.


Create a Hulu watch party on your computer. On the bottom right side of your Windows PC, go to the action center and select Project. You can also choose "Connect" and select the directly chosen device. Now select your TV/Fire TV stick from the menu.Now you may successfully host a discord watch party in your Firestick. You may use your PC's webcam and microphone to communicate with your pals while simultaneously watching the movie on the big screen and hearing their voices.
See Also: Can't Find Hulu App On Samsung
Important Note!
Before sharing any movies on Discord, make sure you know about the copyright situation. If you display the Hulu share screen on a public server, you might be in trouble.
Since the production company owns the rights to the content, you got no privilege to monetize it. Despite this, sharing content with public viewers can get you into trouble, and moreover, you might face a lawsuit.
About Discord
Discord is a Voice over Internet Protocol MMS platform where you can text and call friends over any medium. You can send private and group text messages and voice and video calls among users using Discord servers.
After a while, it was launched, and it formed a cult among gamers. While gaming, gamers began using Discord as their go-to text and voice messaging platform. Since then, the number of Discord users has skyrocketed.
See Also: How To Stream Amazon Prime On Discord In Few Steps | 2023
About Hulu
Hulu is a subscription streaming service owned majorly by The Walt Disney Company. Launched in late 2008, Hulu offers a catalog of films and television shows from production companies such as ABC, NBC, FX Networks, and Hulu's original programs.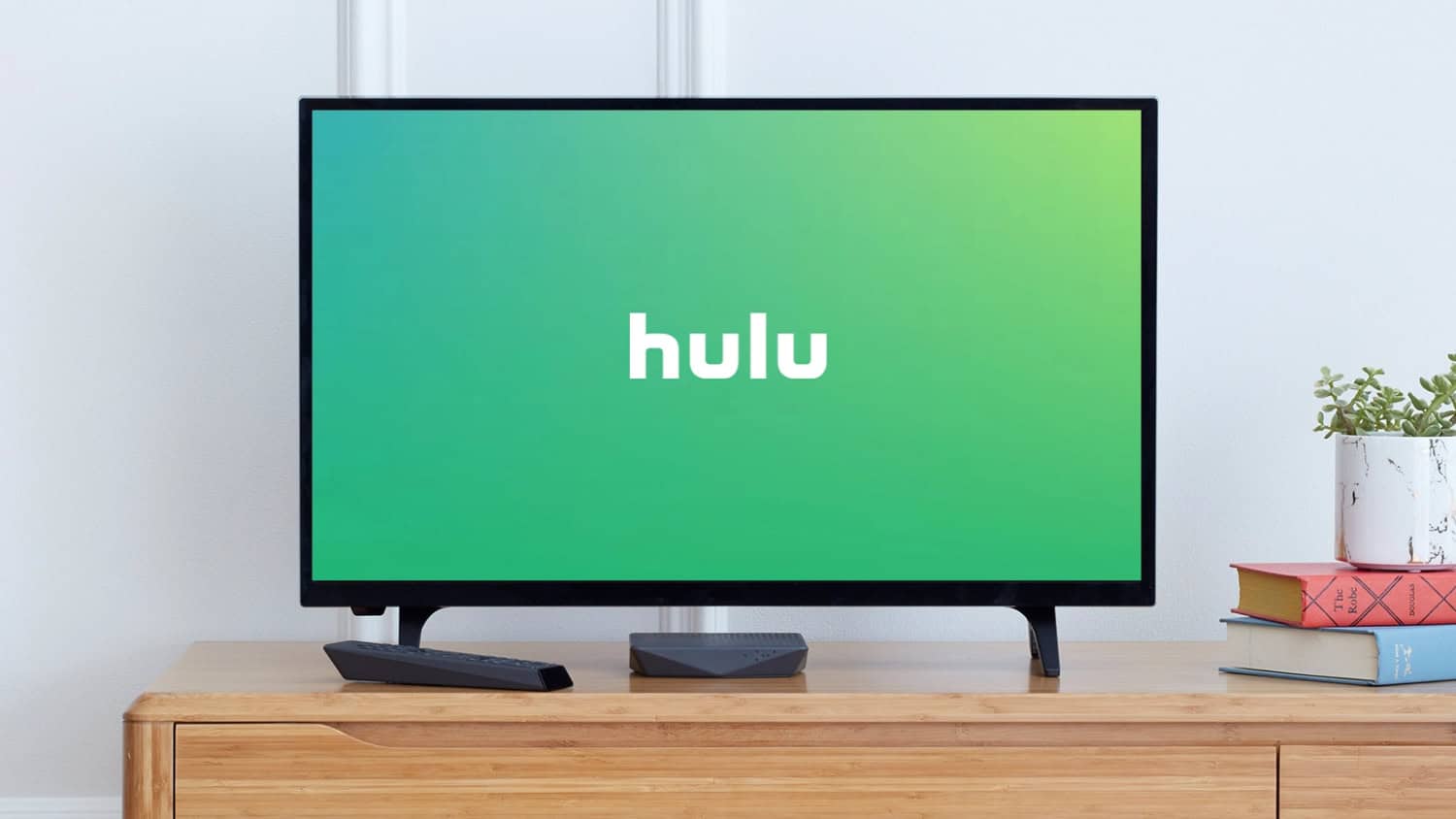 See Also: How To Watch HULU On Firestick/Fire TV In 2023?
FAQ
Is streaming Hulu on Discord illegal?
If you're thinking about whether or not watching Hulu on Discord is legal, the answer is no. It's against the law, but it's not a big deal if you watch it with friends, and streaming it on public channels may get you into trouble.
Can you share Hulu on Discord on a Smartphone?
No, you cannot stream Hulu on Discord without the black screen on your phone. Since the screen share feature is managed by DRM, you cannot stream Hulu movies and shows from your phone.
Can I stream Hulu on Discord with a low bandwidth internet connection?
Yes, and no. Most importantly, make sure you and your friends have a stable internet connection, ensuring a seamless flow of content on your Screen. You may experience some lag if your internet is slow or buggy, and good broadband might make a massive difference.
Conclusion
In conclusion, you can execute these steps on any operating system; it operates on Windows and macOS. We hope you now learned how to stream Hulu on Discord from this article. You are free to share with your friends and let them know how to watch Hulu on Discord in just a few steps; they might use this to watch films with their other friends. In addition, you can consider subscribing to a Discord Nitro account to have higher-quality content. The title looks much better in higher quality, and it is nicer to look at. Low-quality content, however, hurts our eyes sometimes.
Similarly, you can even watch Disney Plus on Discord with your friends. Likewise, Discord also allows you to watch Netflix on the Discord app if you want. Feel free to check out both of these articles.
Hope we benefited you usefully in this article.
Thank you for reading. 
See Also: Can't Find Hulu App On Samsung TV? Here's What You Can Do
David Carnoy: TechyHost's and CNET's Executive Editor, leading member of the Reviews team since 2000. Covers gadgets, specializes in e-readers and e-publishing.