This article is about how to open exe files on Android tablets or Smartphones. The executable files are euphorically known as the .exe files. In other words, a gateway for all modern programs. It is still a trendy file format among Windows users. If you are a gamer, programmer, designer, or anyone would have come across this file extension. Especially gamers, who are into old video games, can now run files on Android devices using limited controls. Contrary to popular belief, .exe files are not exclusive to Windows devices. If you own an Android smartphone or tablet, you can run applications on them.
Here's how to run exe on Android: Once you have downloaded the desired .exe file on your Android phone, you must download and install Inno Setup Extractor from the Google Play Store. Afterward, you can use a file browser to locate the .exe file and open it with the Inno Setup Extractor app. This enables you to run certain applications on your Android device, expanding the possibilities beyond traditional Windows platforms.
But unfortunately, you cannot download and install them directly on your Android OS. Fortunately, you can install an exe file opener for Android and an exe file to open. Many apps are compatible and can run .exe files on Android. However, not all exe files can run through Android; if you are thinking of running heavy applications, that is quite impossible.
See Also: How To Open Bin File On Android? The Complete Guide!
Top 4 Ways to How Run exe Files on Android OS 
Here is a list of ways how to open exe files on an Android Tablet :
Open with Inno Setup Extractor
Perhaps the simplest and most elegant way to open exe on Android devices.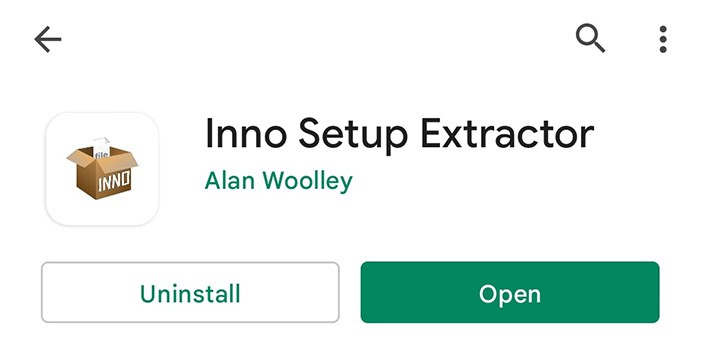 First, download the .exe files onto your Android device. Next, go to the Google Play Store and download the Inno Setup Extractor app. Install the app on your device. Then, use a file browser app to locate the .exe file you want to run. Open the desired file using the Inno Setup Extractor app. The app will extract the contents of the .exe file on your Android device. Once the extraction is complete, you can run the extracted files from your Android device.
Following these minimal and precise steps leads you to run .exe on android
See Also: How To Increase Internal Memory Of Android Phone
Using DOS Emulator DOSBox 
If you have any experience of running old applications on your more recent operating systems, then you have a glimpse of what DOS is; you are certainly aware of this.  For those who don't, no worries! 
In general, they allow programs made for old MS-DOS programs to work on Windows via emulation.  But however, the good news is that they also have DOS Box apps for Android, and also DOS BOX is an app that generates a command line on your Android phone that paves the way and acts as an exe file opener for an Android tablet or a smartphone. We can now see how to open exe files on an Android tablet
You can find enormous DOS BOX apps on the Google play store; now we are going to see is AFreeBox Application (Available on Play Store)
Download and install the app from the play store
Place the exe file in your root folder where ever is possible and convenient for you, and name it DOOM. The next step is to run the app which you have installed and go to the desired folder which you have created. Type your exe file name in the command line when inside your folder. For instance, if your file name is DOOM, type "cd/DOOM,"  and press enter.Certainly, you will be directed to the folder where your exe file is; you will be able to access your exe files on your Android tablet or smartphone only if the program is quite compatible with the AfreeBox application.
Remote Desktop Viewer 
The next method is trippy and confusing, but challenges make life interesting. Let's go.
Since exe files cant run directly on your Android phone, sometimes you may have to use your PC to host the application triggering your Android gadget.
We can do it with VNC( Virtual network computing). You can view or take control of the PC applications using your Android phone. We can jump into the process.
The first step is to install a freeware VNC client on your System. This is the mandatory step and, most importantly, enables your computer to be controlled and viewed from other devices.  
2. After the launch of the server, doing the initial setup, copy the external IP address and port number to trigger the connection. After that, you can also copy the PC name (Optional)
3. Similarly, you must install any VNC client on your Android tablet or smartphone. These apps are smoothly available and accessible too easily, and most of the apps are open-source. Eg: Android VNC Viewer 
4. After installing the application, you need to enter the desired IP address and port number in the app. You also need to enter passwords and other information. 
5. Now the setup is complete, you will be completely able to access the files on your PC and be able to install the required exe file from your system. 
And again, not all exe files are compatible with Android devices.
ExaGear – Windows Emulator
Many Android emulators act as a doorway and let you access Android apps on your Windows PC, there are also many Windows emulators that have access to Windows files on your Android gadgets. Also, read this article to learn about Best Online EXE To APK Converters 
ExaGear is one of the prominently used emulators for Android tablets, and now we can see how to open exe files on Android tablets or Smartphones using ExaGear.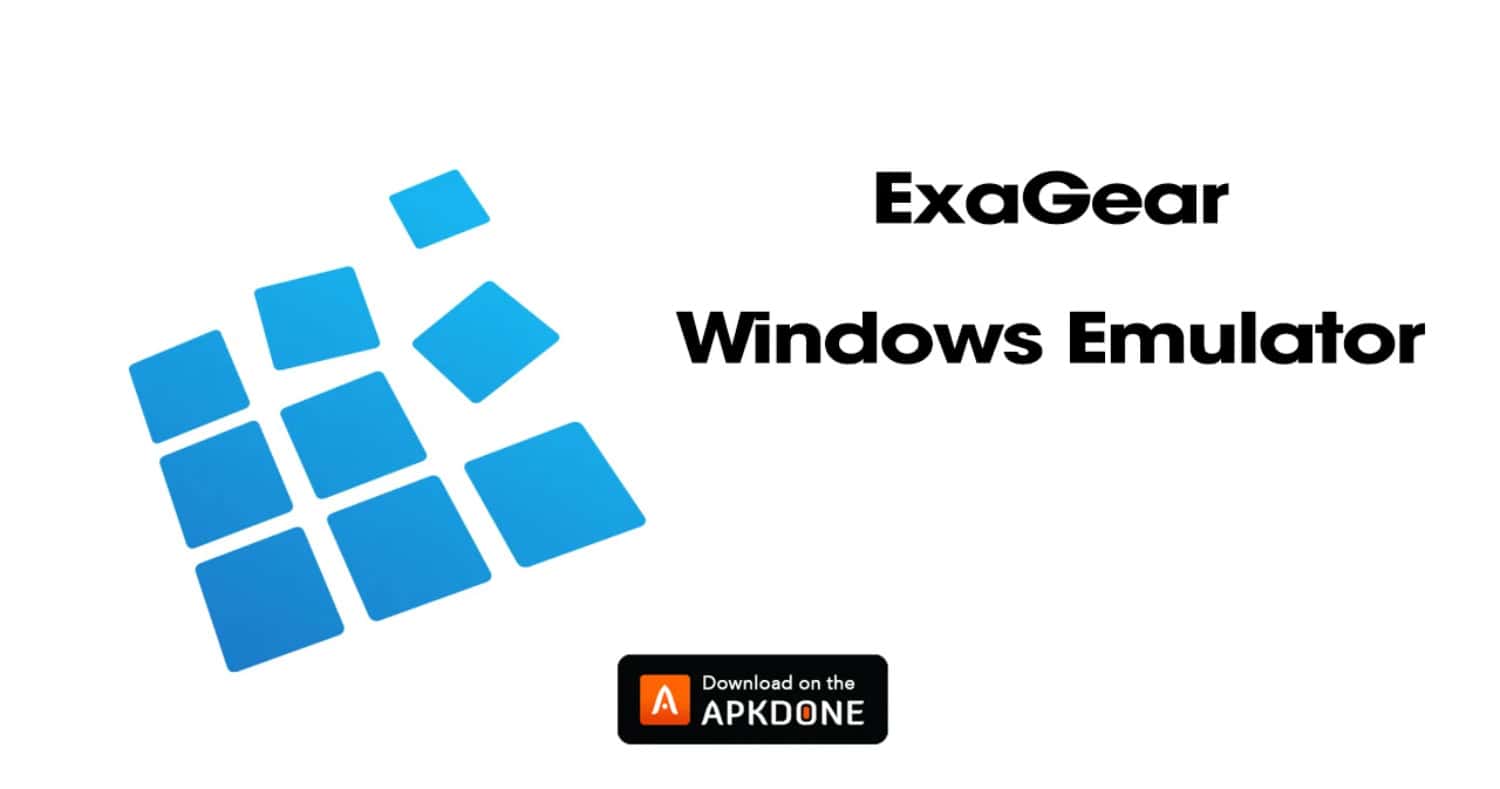 To download the Exagear app, app is not available in the google play store. There are many apk available online, you can download them.
Firstly, you must also download ES File Explorer from the Google Play store. Navigate the download folder, open the ExaGear Folder, and find two files.
Secondly, copy the file com.eltechs.ed, go to Android>obb,

 and paste the copied file there. 

Once the copying procedure is done, go back to the download root folder and install the apk file of Exagear on your Android tablet or Smartphone.
Once installed, open the app, click on the top left corner > install new. Scroll to the bottom, and select other apps.

Now you can select the exe files that can be downloaded in your Download folder.
You cant install every exe file; it can access some executable files
After opening the ExaGear app, you will see shortcuts to installed exe files.
See Also: 8 Best Anatomy Apps For Android & IOS (Latest 2023)
FAQ's
Is it possible to access exe files from Android devices?
It depends on the exe file you are choosing; not all exe files are compatible with Android tablets or smartphones.
How to open exe files on android tablets?
Android does not have any feature to open exe files on its own, it needs a host(PC) to trigger exe files on Android.
Can you install high-end software and games using exe files on your Android Devices?
No. Only some exe files and applications can be accessed by Android devices, it depends on Smartphones Hardware.
Conclusion 
In conclusion, with how to open exe files on an Android tablet, these are the ways for exe files to run on your phone, even if it's a high-end hardware component. Not all files can be run through Android; still, it's a possible solution worth experimenting with, depending on your needs and curiosity. 
The above methods are handpicked and presented to you for better understanding, not making it complex.
See Also: How To Increase Internal Memory Of Android Phone
Freelancer Michael Franco writes about the serious and silly sides of science and technology for CNET and other pixel and paper pubs.