It gets annoying and unsafe when someone is trying to follow us. It happens too in the online world. When you browse or make some online transactions, your information could get exposed to hackers, as you were not using something that can secure your data. So you must check out this article to learn about some browsers with built-in VPN.
Best Online Browser with VPN in 2023
Tor Browser. Tor browser is the undisputed leader in browser anonymity and security. …
Opera. …
Avast Secure Browser PRO. …
Aloha Browser. …
UR Browser. …
Epic Privacy Browser. …
Mozilla Firefox. …
Brave Browser.
The browsers we use usually don't provide that level of protection. So when you send a request to the server by searching something online, your location and some sensitive information are also shared without your consent. To avoid such a situation, you can use browsers with built-in VPN.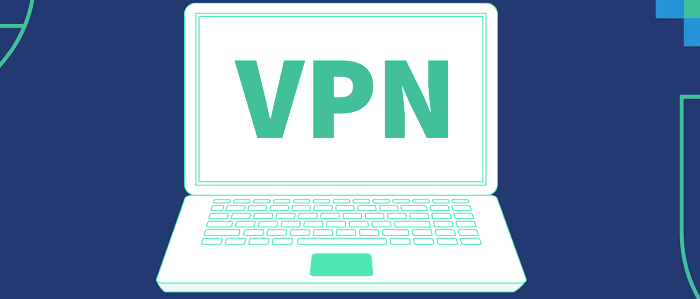 Browsers with a built-in VPN secure your browsing by changing the ip address. It creates a safe tunnel that protects your sensitive information from prying eyes. These browsers are easy to use and take security measures seriously. 
Free Built-in VPN Browsers
There are various types of browsers with built-in VPNs is available in the market. Let us talk about the free VPN browsers that you can rely on.
Epic Browser
The Epic browsers was created to focus on the privacy and security of the user. It is built-on Google Chrome's open-source project that is Chromium. To secure your browsing, it follows the no-logs policy.
You need not register, and this way, your personal information will be secured. The Epic browser blocks the ad with the web tracking methods. When you exit, it clears out all the browsing data. It also offers WebRTC protection and proxy, or the VPN server handles the DNS request.
The security follows a TSL-level encrypted HTTPS proxy for various platforms. The iOS version uses the IKEv2 encryption protocol for iOS clients. This level of protection with a free browser is way too good. 
Visit: Epic browser
See also: How To Speed Up VPN Connection | Top 10 Ways
Aloha browser
Aloha browser is an unlimited free browser compatible with mobile devices. Its encryption and private mode make it secure from anyone trying to track your activities. As for security Aloha VPN uses IPSec, IKEv2, and two variations of their own proprietary protocols. 
Aloha also uses the AES-256 algorithm and later upgrades to AES-512 if that's available for users. It makes it a trustworthy VPN providing you with all the security features you need in a VPN.
With the compatibility on mobile, it is also available for Windows in a Beta version where you need to pay a certain amount.
Visit: Aloha browser
See also: Using VPN Safety Tips | Tried And Tested [4 Ways]
UR Browser
UR browser is free and comes with a variety of features. It is quick and easy to use with an interactive interface. It is equipped with script and ad blockers that help load the website faster.
This browser offers a Ninja Mode to add more privacy to your browsing. UR browser with an in-built VPN is provided by OVPN. It uses a no-log policy which means your activity won't get logged. Third parties are employed to provide the services and analytics.
Therefore, it might be questionable regarding its safety. The point here is that the information that is collected is non-identifiable. Hence, your privacy is safe with the UR browser.
Visit: UR browser
Paid built-in VPN browsers
After knowing about the free browsers, let us take a look at some browsers with built-in VPNs that have paid versions and what they offer.
Avast Browser
Avast Browser encrypts more than just the traffic. That includes your bookmarks, download files, and tabs that most VPN browsers won't hide. It doesn't record your activity and blocks your browsing data. This way, no one will be able to follow you online.
This browser with a built-in VPN has a free version that you can later convert to premium to access more features. Avast uses AES-256 bit encryption to secure your browsing. It doesn't have too many servers, so people have fewer options to choose from. 
Avast is an open-source browser that makes it the best VPN browser. You can try a 60-day free trial of its premium service. It is compatible with all the OS except one that is Linux. 
Visit: Avast browser
See Also: Avast Firewall Won't Start?
Tenta Private Browser
Tenta Private is a browsers with built-in VPN that has a free version with limited features. However, its paid version provides you with access to its feature. With the free version, you can only unlock a single location, and on the other hand, the paid version gives you the freedom to unlock all VPN locations available.
It is designed for mobile, so people who usually browse on their phones rather than PC, this can fit in your pocket. It offers no tracking where it is difficult for anyone to track you. You also get DNS customization and pin lock to provide more safety while browsing.
Visit: Tenta browser
AVG Secure Browser
AVG Secure Browser provides you with security features that protect you from hackers, trackers, and ISPs. It uses an advanced mechanism to give a secure experience. It encrypts all your tabs, history, and searches to avoid any unauthorized person access.
AVG Secure browser also removes the ads from the site by using an ad-blocker feature. It has a free version and comes with a paid version where you unlock all its features and enjoys safe, private browsing. 
If you only need to use the VPN features for simple browsing, the free version will be good for you.
Visit: AVG browser 
Cake Web Browser
Cake Web Browser provides you with features like password protection, no tracking, and private tabs. All these features will protect your browsing from threats. It is compatible with Android OS. It has a web preview option that can tell you about a site's content which means you need not visit it in the first place. If you later feel like actually visiting the site, you can.
Cake Web Browser lets you use a VPN browser for free. However, a lot of its other features are included in a subscription. So get to decide what plan is more suitable for your needs, and you can go with that accordingly.
Android: Cake Web
IOS: Cake Web
Psiphon Pro
Psiphon or Psiphon Pro is a VPN browser that lets you browse with freedom of security. You get an ad-blocker to keep away the annoying commercials. While most VPNs might get slow while browsing, Psiphon Pro gives you a fast speed to enhance the user experience.
In this browser, you get thousands of servers that will never stop letting you face connectivity issues. It also comes with an Incognito Mode, where you can clear all cookies and browsing data. It has a free version; however, the pro version has its own advantages.
Visit: Psiphon
See Also: Best Browser For Android TV
FAQ
Which is the best VPN browser to use for Android?
Phoenix browser is the best VPN browser that not only works for Android phones but also for tablets. It encrypts your IP address and internet connection for more protection. It is a free VPN for unlimited proxy for you to provide a secure connection.
What is the difference between VPN and Tor?
VPN and Tor are different in their operational methods. VPN encrypts your connection and the traffic is routed using the servers. It is maintained by a centralized entity whereas Tor is a decentralized network. It is operated by volunteers.
Conclusion
VPN initially came into the picture where businesses and the government had to safeguard their data from prying eyes. Later, people started to realize that their data became an issue of safety as hackers and trackers became a threat. And here, we have discussed the top web browsers 2023 that you can use for this purpose.
Therefore, it is important to keep your personal information safe online as well. We might not be aware of how these unauthorized parties get to use our data. What we know is that we have tools to keep it safe and protected. And browsers with built-in VPN are the solution to this problem.
Lead Photographer, Lead Advice Editor for @CNET in Europe. Love: the outdoors, music, food, snowboarding, animals, beer, coffee, lists. Personal views.