Do you have issues accessing and opening .mdb files without access to the MS Microsoft Access MDB file's data, or how to open MDB file in Excel in 10 different ways? Before moving on to how to open and connect MDB files, we'll learn more about MDB files.
Opening an MDB file. Microsoft Access and possibly a few other programs can open an Access database. Data must be saved in another spreadsheet format after being imported into Excel via Data > Get Data > From Database > From Microsoft Access Database.
This blog includes the basic 10 ways to open MDB files, starting from what are an MDB file and its key features.
See Also: Microsoft Outlook Won't Open? Here's How To Fix It
What is an MDB File?
Microsoft Database, or MDB, is the name of the default data file created by MS Access 2003 and prior versions.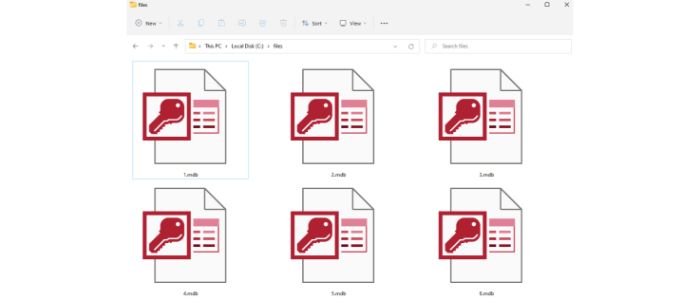 The latest version of MS Access generates files in the ACCDB file format. These file formats store data from files like HTML and XML and software like SharePoint, as well as complete database queries, tables, functions, and other components you can link with other file formats.
How To Open MDB File In Excel Without Access
The simplest way to open a file is to double-click or right-click the folder and then choose Open. Your PC either doesn't have the necessary software installed, or the applications installed are corrupt.
Many programs can open MDB files, and they are widely available. You can open them by using the methods listed below.
Importing MDB Data into MS Excel
Open Microsoft Excel.
On the main ribbon, locate the Data tab.
Click the Access Data icon in the Get External Data section.
Navigate to the MDB file and press Open, then choose the table from the dataset you want to add to Excel and click OK.
Write in Notepad
You can open any text file, document, or folder using the Notepad application.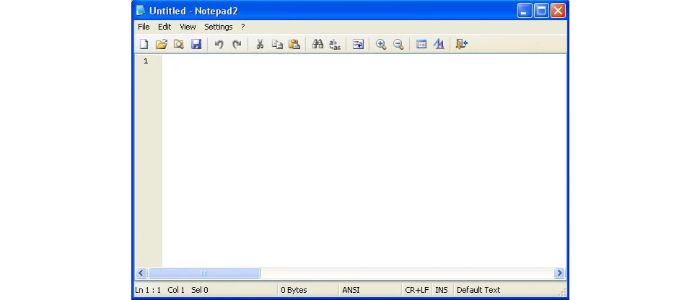 You can conveniently use the software to open an MDB file with text content.
Make use of Microsoft Visual Studio
Microsoft Visual Studio is an Integrated Development Environment (IDE) that Microsoft provides for developing various computer applications such as web pages, web services, and web applications.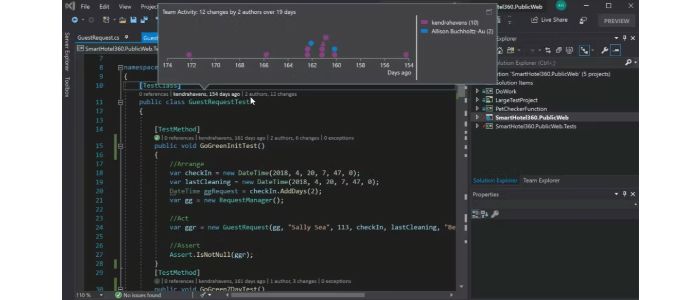 Programmers mainly use it to write code in programming languages for computers, including C, C++, Python, Javascript, and others.
Users of this program can connect to numerous databases. It supports several databases, including Microsoft Access. You can link to an Access database from Visual Studio by providing connection information or using the Access data files (.accdb file or .mdb file). So, why not give it a shot?
See Also: 7 Best Javascript IDE | You Need To Know About [Updated]
Utilize MDB Viewer Software as a Fourth Option
MS Access might have made the MDB file you are attempting to open. Other tools can also read this file format besides this one. Therefore, you must swap to other toolkits created or programmed with MDB file viewing in mind.
Use Excel to import it
One can view the information in a spreadsheet of MDB documents using Excel.

Only the data is accessible; you can extract it as a spreadsheet or comma-separated text document. This is an efficient and straightforward way to open an MDB file in Excel.
Utilize online MDB viewers
Find websites and online tools that you can utilize to open an MDB file and display its components by searching online. Such online portals are widely available. No applications will need to be downloaded or installed on your computer. To view the contents of an MDB file, you need to find a digital MDB viewer software and upload your MDB file there.

Note that this will only allow you to view the file's contents; editing or updating it will not be possible. However, you would need to go digitally and post the MDB file each time you needed to view the contents.
Use Different Database Tools
The MDB file is a database file, and Microsoft Access is a database tool. Therefore, you can open MDB files with other database tools as well. After all, the file has rows and columns and is in database format.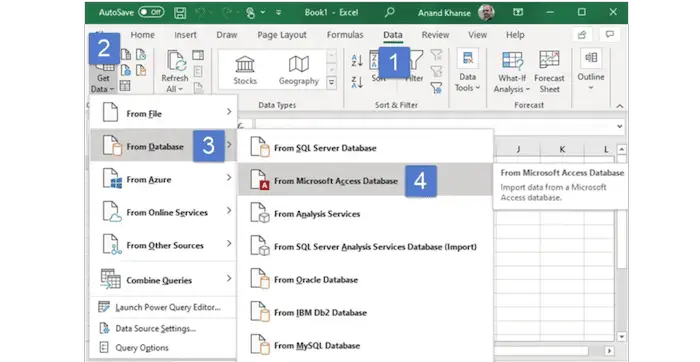 Numerous tools can be developed to carry out different database functions. Check to see if you already have any of these database tools installed on your computer and attempt to open the .mdb file with them.
Make Use of a Text Editor
Well! You may be surprised you can view your.mdb file using a simple text editor. "Occasionally" is the keyword here. Only you can see your text editor if the MDB file contains only text.
We don't recommend doing this with essential files, but if you need to view a file quickly. You won't be able to see the table or anything else, but you will be capable of comprehending the texts and getting the gist of the file.
Using a Third-Party MBD Viewer
Another option for viewing your MBD file is a third-party MBD Viewer. Numerous third-party MBD Viewers are available, but MBD Viewer Plus is the best for you.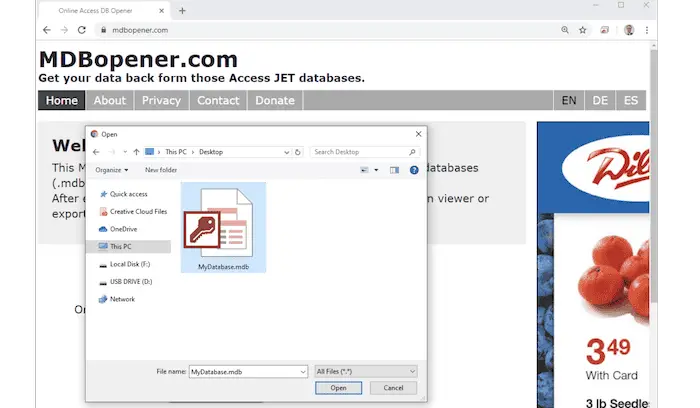 Unlike MS Access, the software is free to use, and because it is a compact app, you do not need to download it on your desktop. Apart from its online counterpart, the "MBD Opener," it allows you to edit the file. The issue with this app is that it requires some access to full features that are only available in Windows. As a result, it will not operate on other computer systems.
Make use of MBD Viewer Software
Finally, you can utilize one of the several MBD viewer programs sold nowadays. Even though MBD was first launched in Microsoft Retrieve, many programmers have since made applications that can access files with the extension.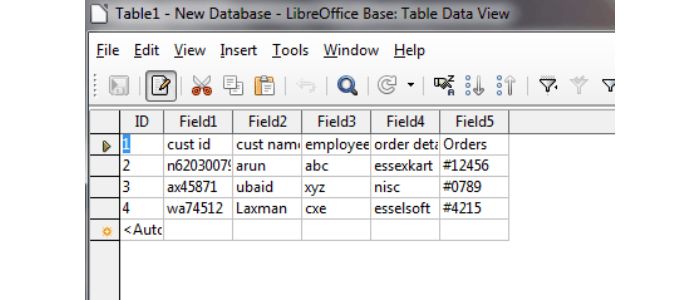 Numerous applications are available online, but we have selected some of the finest. The best part is that most are free software and can be downloaded.
See also: How To Prepare A Computer For Disposal.
FAQs
What is a.MDB file access?
Excel can view the data regardless of whether the database was created in the old or new edition of MS Access. Select your.mdb using Data->Get Data->From Database.
What is a .mdb file?
The proprietary file format versions created and used by Microsoft as a native format for its 1992 debut Microsoft Access computer database management system have been designated by the.mdb file extension.
What purpose does MDB serve?
For use in its Access data store, the database component of Microsoft's Office product line, Microsoft created the MDB file database format many years ago. Read .mdb files and written by Manifold. Manifold collaborates with Microsoft using Microsoft facilities.
How to open .mdb?
Hold the shift key on your computer's keyboard to open Access without running scripts while double-clicking or pressing the enter button.
Conclusion
Users of Microsoft Access occasionally experience data corruption problems that prevent them from previewing their data. With the help of our Access Database Recovery tool, which is available in both a free trial version with some restrictions and a full version that you can buy online whenever you are satisfied with its performance and how to open MDB file in Excel, we want to assist our Microsoft Access users who encounter corruption in MDB or ACCDB files.
The tool automatically corrects all corruption errors and effectively restores access to the MDB data for its users. Keep reading our blogs and articles for more interesting and helpful topics. Read this blog to learn how to open the bin files on Android.
See Also: How To Enable Microsoft Word Dark Mode | 2023 Updated
Lead Photographer, Lead Advice Editor for @CNET in Europe. Love: the outdoors, music, food, snowboarding, animals, beer, coffee, lists. Personal views.