Last fall, Apple dropped their macOS called Monterey (also known as macOS 12) and released it to the public in early October. For this new operating software, Apple has highlighted that there will be over 40 new features for Mac users to enjoy – including AirPlay. AirPlay is an Apple wireless technology that enables audio and video to be streamed from one Apple device to another. In other words, you'll be able to view what's on your phone with a larger screen without the need to download any third-party applications. Learn screen mirroring from iPhone to MacBook!
Read How To Add Disney Plus To Vizio Smart TV? [Complete Guide]
Mac models that are compatible with AirPlay
To use Airplay, you will need to have an iPhone and a Mac that supports this feature. It's important to note that although they are running on macOS Monterey, not every Mac is compatible with this feature. The Macs that can enjoy compatibility features include:
2018 MacBook Pro and later

2018 MacBook Air and later

2019 iMac and later

2017 iMac Pro

2019 Mac Pro

2020 Mac mini
AirPlay was first released with iOS 4 back in 2010. However, only the following iPhones and iPad can broadcast information in greater quality and resolutions:
iPhone 7 and up

iPad Pro (second generation) and later

Apple iPad Air (3rd generation) and later

iPad (6th generation) and later

iPad mini (5th generation) and later

 
See also: 20 Tips And Tricks For MacBook Pro That Will Take It To The Next Level
How to AirPlay from your iPhone to your Mac
Connecting your iPhone to your Mac through Airplay has gotten even easier with the arrival of macOS Monterey, saving you a lot of time and trouble. All you have to do is pull down the Control Centre from your iPhone (or upwards if you have iPhone 8 and below) and search for the AirPlay icon. Tap the Screen Mirroring option in the Control Centre to mirror the display of your phone through AirPlay.
See also: MXQ Pro 4k reset: Full Guide [Updated 2023]
Next, look through the menu and choose your iMac or MacBook. After a few seconds, the content should be automatically streamed to your Mac.
See also: Anydesk VS Teamviewer: Which Is The Best Screen Sharing Software?
Enable or disable AirPlay on your Mac manually
If AirPlay to Mac isn't working or you would like to disable it, you'd probably want to check the settings on your Mac. To begin, launch the System Preferences app on either your dock or launchpad and select the Sharing tab.
In the service list, search for AirPlay Receiver. You can activate and deactivate it on Mac by unchecking the option there. There are also options to limit it to only other Apple ID-registered devices or anybody on the same network. AirPlay to Mac can also be protected with a password for your privacy.
Read MacBook Pro Camera Not Turning On Error | 5 Ways to Fix(Opens in a new browser tab)
An alternative to screen mirror iPhone to Mac
To those who own older Macs and do not plan to change it anytime soon, fret not, as there still is a way for you to screen mirror your iPhone to your Mac. QuickTime player is an extensible multimedia framework that allows you to screen-share your iPhone, iPod, or iPad to your Mac screens without having the latest macOS Monterey. This alternative requires you to connect your iPhone to your Mac as it does not support wireless.
The Apple devices that support screen sharing with QuickTime include: 
Mac OS X Yosemite or later

iPhones with iOS 8 or later 
Screen mirroring with QuickTime
First, connect your iPhone, iPad, or iPod to your Mac. This action may automatically start iTunes and/or Image Capture. Take note that these apps may attempt to sync with the device that may cause latency. So, make sure to shut those apps before proceeding. Launch QuickTime after the device has been connected to your Mac.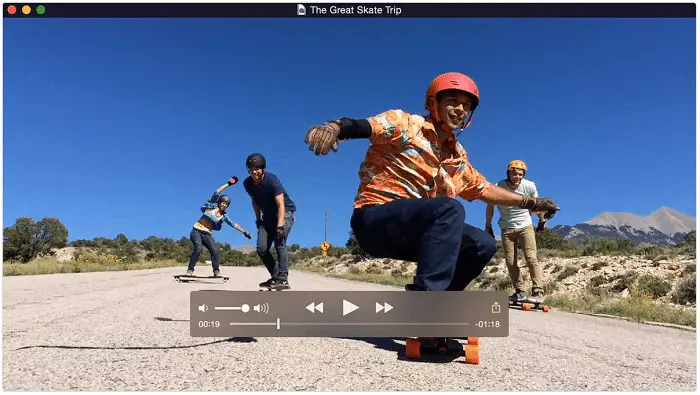 Click on "File" from the top left of the menu bar and select "New Movie Recording." Then, from the camera list, choose the device that you want to share its screen. The device's screen will be displayed instantly, and any tasks performed on it will be reflected on your Mac's screen.
Conclusion
Screen mirroring is a great way to enjoy the content from your devices on a bigger screen. Apple has made it simpler for their users to access this feature with just a simple tap of a button on their iPhones. With this guide, users can understand further how to operate the new AirPlay feature of  Screen mirroring from iphone to MacBook displays straight to their Mac for a much better viewing experience.
See also: Top 3 iTunes Alternatives In 2023
Lead Photographer, Lead Advice Editor for @CNET in Europe. Love: the outdoors, music, food, snowboarding, animals, beer, coffee, lists. Personal views.