SIf you already use Kodi, you are likely familiar with SmoothStreams. This TV add-on offers a fresh method for streaming live TV. With it, Kodi TV streaming is possible without latency, buffering, or intrusive adverts. You may acquire a free trial and start streaming by following the instructions in this article on how to install Smooth Streams on Kodi.
Install the Kodi > Go to add-ons and approve the specified unknown sources > Go back and choose "File Manager" and then "Add Source." > Return to page one and choose add-ons > Choose next to "Install from the zip file" > Install now using the provided repository. Select the "Video Add-Ons" menu item. Toggle to physicality. Install, then look for the notification. With this, you will be able to Install Smooth Streams. To know in detail, keep on reading.
You may play, watch, and access various media material online using Kodi, a free and open-source media player program. However, you might not be satisfied with Kodi's default media player. Installing the Kodi SmoothStreams setup will enhance and increase the functionality of your Kodi media player. The basic Kodi media player now has several new capabilities thanks to Smooth Streams, a Kodi add-on. Smooth Streams also makes other Kodi add-ons more cohesive. Also, you may learn how to install Plexus on Kodi.
Visit: Kodi
Smooth Streaming: What Is It?
Microsoft has made significant advancements in the field of streaming. It is a group of technologies that open the world of streaming video and audio material to you. Microsoft's Xbox 360 and Windows Phone 7 are just a few systems that support smooth streaming. In addition to these, it works on several linked TV platforms.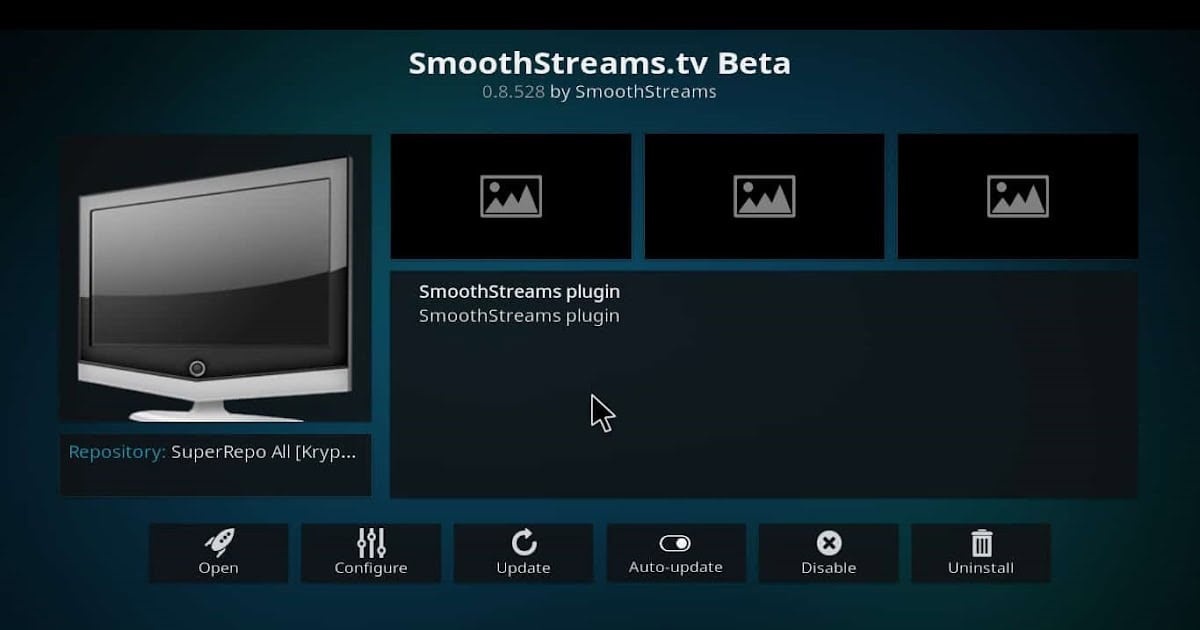 It provides a multi-bitrate capability that guarantees adaptive streaming of the video. This function enables a physical substitution or compensation for the streaming video quality. These playback problems become apparent as the bandwidth changes.
Zencoder can create any file needed for Smooth streaming at two common levels, single and multiple bitrates. To take advantage of MSS, you must encode your audio and video files using a special segmented format. Create a manifestation of the information that includes the client, the server, and the media.
See Also: "How To Update Sportsdevil On Kodi"- | Complete Guide 
Know The Basics Of Kodi's Smooth Stream Add-On
Before you install Smooth Streams on Kodi, you must know the program. The Kodi repository has the add-on known as Smooth Stream, which is mostly used to stream sports-related material. It airs on sports networks, including Fox Sports Go, Tennis, and ESPN. Streaming media like movies or leisure channels is another option outside sports you may use.
Among the many Kodi add-ons, Smooth Streams stands out for its focus on sports and premium streaming providers. For the add-on to work, you need the login information. It will also be necessary for you to sign up for the streaming service using either PayPal or Bitcoin.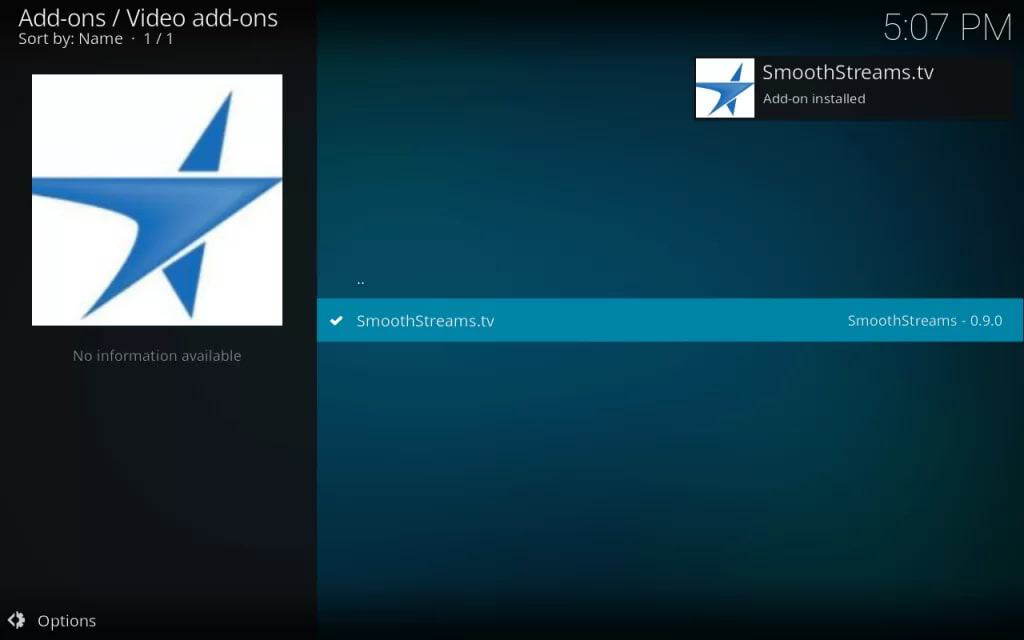 After installing Smooth Streams on Kodi, it becomes a need. Many users think it offers better broadcast quality and a simpler user interface than the other add-ons. Many buyers believe that it is worthwhile to pay the extra cost.
The fact that Smooth Streams does not pay content producers for utilizing copyrighted items must be emphasized. Most media do not have a license, even though subscribers must pay for it. Now let us see install Smooth Streams on Kodi.
Kodi Installation Instructions For Smooth Streams
You can install it by using the instructions provided here.
Install the Kodi app first on your device. On the main page, click the Settings link in the corner.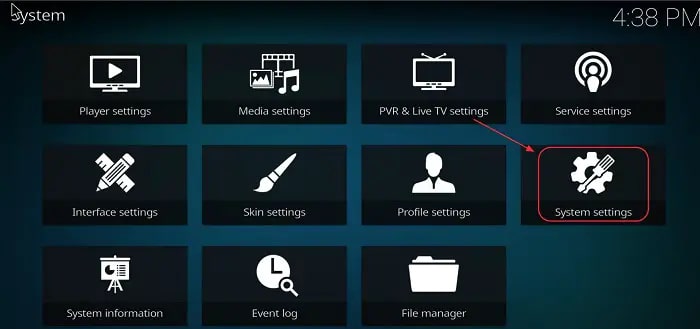 2. Select the button that displays the add-ons option under the system settings section. By checking the box next to the warning notice that appears, you must approve the specified unknown sources.
3. Switch back to the previous tab and click settings once again. Choose "File Manager" and then "Add Source." Fill up the textbox at the top with the given URL http://nan.aftermathwizard.net/nanrepo/.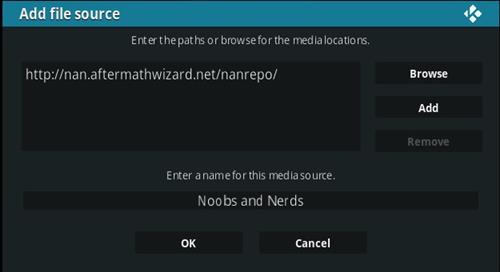 4. Return to page one and choose add-ons. The browser for add-ons will show up. The option to choose next is to "Install from the zip file."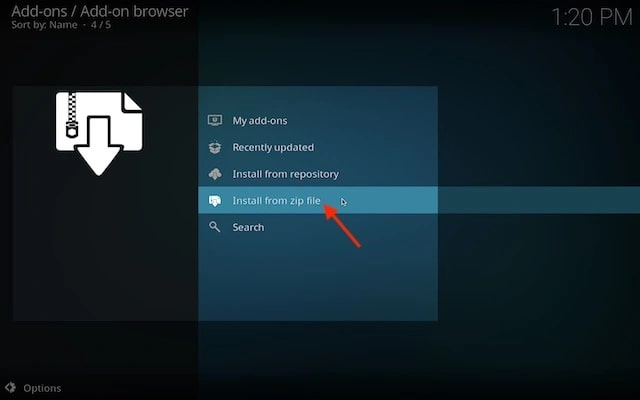 5. Watch for the notification informing you that the add-on has been activated to appear. Install now using the provided repository. It will serve as a repository for geeks and newbies.
6. Select the "Video Add-Ons" menu item. Toggle to physicality. Install, then look for the notification.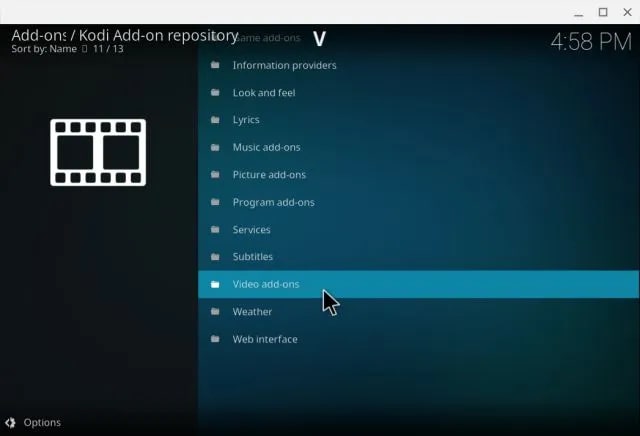 So this is how to install Smooth Streams on Kodi. The process is straightforward. It is important to have the Kodi program installed before streaming Smooth Streams on the SmoothStreams IPTV.
Alternatives Related To Install Smooth Streams On Kodi
The following Kodi add-on choices are available for your consideration.
Poseidon Addon
The Poseidon Kodi add-on is one of the reliable choices for using Kodi to watch movies and television shows at the best comfort, with or without a VPN.
Poseidon offers frequent material updates and an easy interface. You can view the shows you like. The Poseidon Kodi add-on is a fantastic option for a stunning visual display. The most advanced feature of the Poseidon Kodi Add-on is a regular update schedule.
CCloud TV Addon
It is an IPTV add-on that offers the most TV channels. The cCloud TV Kodi add-on lets you live-stream several well-known TV channels, including Cartoon Network, ABC, Sky, ESPN, and many more.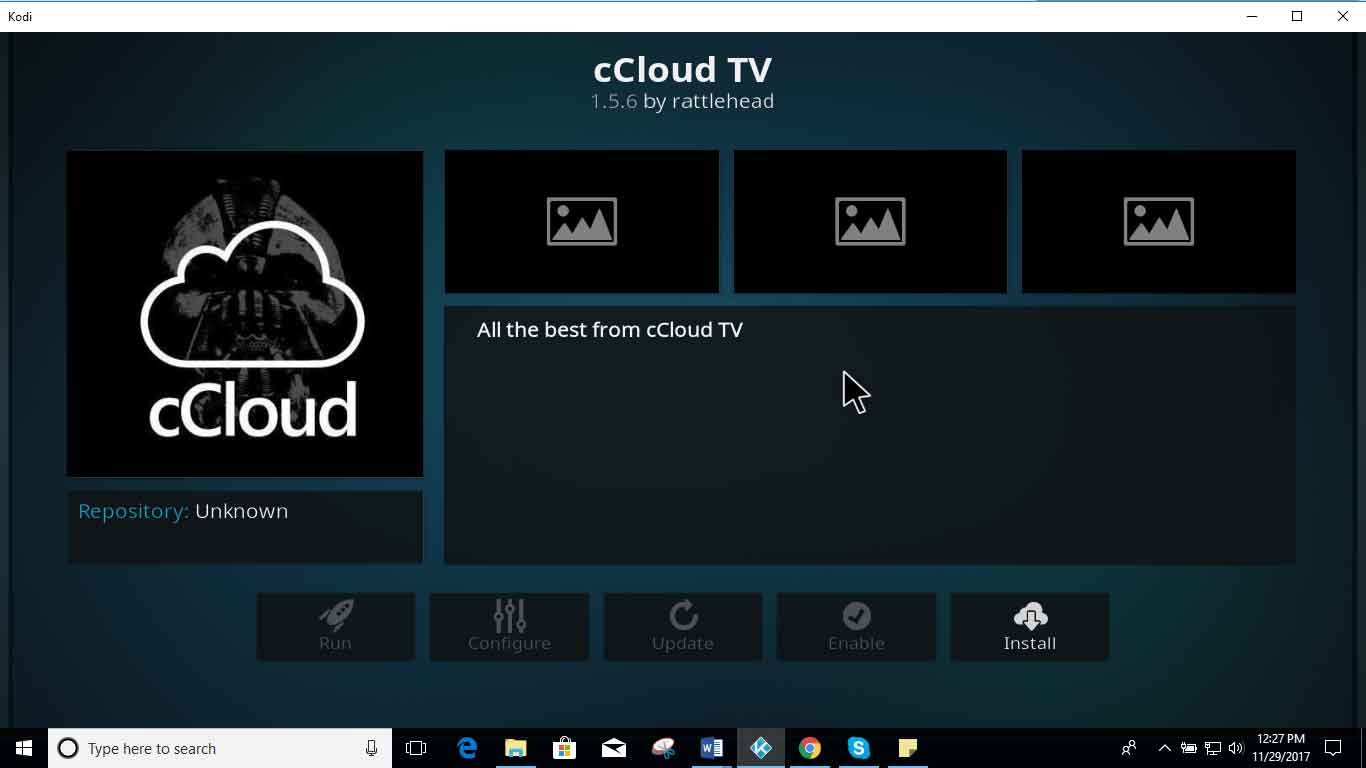 You may even access several broadcasters from all around the world with the cCloud TV Kodi add-on. Additionally, the cCloud TV offers a range of categories from which you may quickly select.
Genesis Reborn Addon
Genesis Reborn is among the most well-known Kodi add-ons. The venerable Genesis Kodi add-on has been reborn as Genesis Reborn. There is an awesome list of kodi genesis alternative tools; check this out ! One of the best Kodi add-ons is Genesis Reborn and other unlicensed add-ons.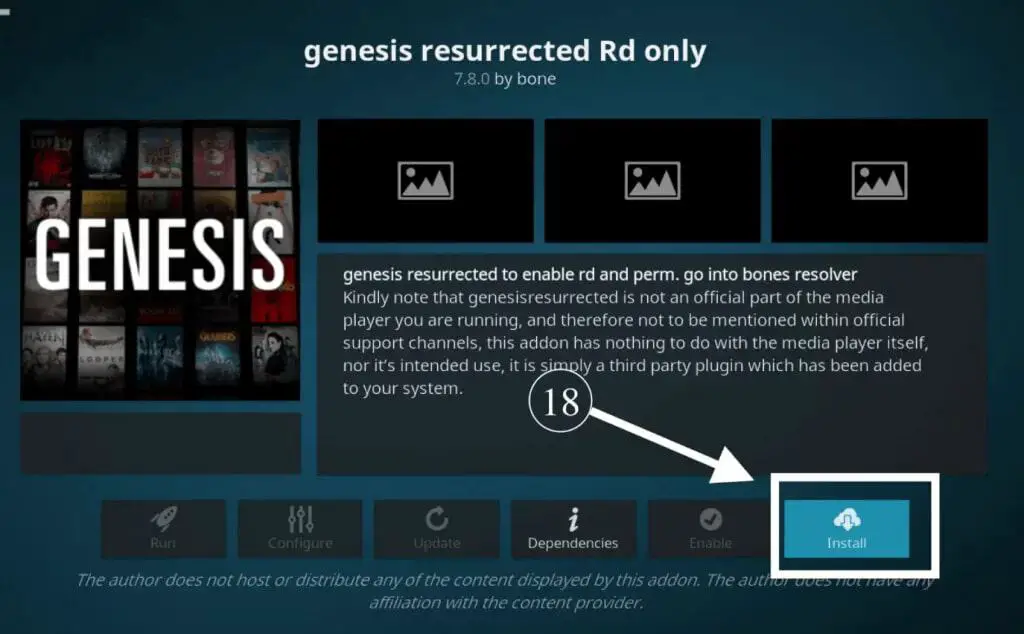 You may get hundreds of free movies and TV series using the Genesis Reborn Kodi add-on. It is a more advanced version of the prior Genesis add-on. It also provides you with many other options for lag-free video viewing.
See Also: How To Install Stream Hub On Kodi? Complete Guide
FAQs
How can Kodi add Smoothstreams?
Installing the repository is required to add Smoothstreams to Kodi. Go to Settings > System Settings > Add-ons in Kodi. Install using the repository. Then choose 'Video Add-ons' from the 'Smoothstreams Repository,' Select 'SmoothStreams,' and then 'Install.'
How can I get Smoothstreams?
From the official website, you may get Smoothstreams.
Exactly how can I add repositories to Kodi?
You must open the settings menu, then select 'Add-ons' from the left-hand column to add repositories to Kodi. then click 'Install from repository.' You will be presented with a list of available repositories.
What is the location of the channel list for SmoothStream?
You may view the list of SmoothStreams channels once you've signed up. The actions are also not detailed, unlike a regular EPG. However, a timetable based on impending occasions can be discovered.
What is the ideal streaming format?
Identifying H. 264 as the best video codec for web streaming is simple. The best codec for adaptive streaming is unquestionably H. 264 because it is very efficient and compatible with most other video technologies.
How Can I Add External Add-Ons To Kodi?
Third-party repositories must first be enabled if you still need to. Pick the icon from the menu to get to the Kodi Settings page. Check the Add-ons under System and make sure 'Unknown sources' is enabled.
Conclusion
The best features of the program and add-ons must be known to you if you use Kodi frequently. The Kodi smooth streams configuration will enable you to stream all your chosen content to your device.
You may want to check for another source besides the Smooth Streams Kodi repo, as the TV add-on Fusion may be experiencing issues lately. You can install Smooth Streams on Kodi effectively by following the instructions in this article; when you have a useful add-on, the enjoyment of streaming entertainment multiplies.
David Carnoy: TechyHost's and CNET's Executive Editor, leading member of the Reviews team since 2000. Covers gadgets, specializes in e-readers and e-publishing.