Is Bluestacks safe to use? The question keeps bugging all of us when we try something out of the box.
Bluestacks is totally safe to use. This is one of the fastest mobile gaming platform available on earth. This is basically an android emulator for personal computers (pc).
We can use this for playing android games .we can also use it on the laptop. It emulates the android operating system. Which means the work you have done on the android phone can easily be done in computers now. Also, click here for Bluestacks 2 offline Installer.
Do Bluestacks Cause Your Computer To Sluggish?
Many people also wonder whether Bluestacks diminishes the PC in addition to the abovementioned problems. Understanding the basic system requirements for Bluestacks on a Windows PC is important to respond to this question. These are the ones we list:
Microsoft Windows 7 or a later version

RAM: 2GB minimum; 5GB of available free disc space

Update your graphics card drivers to the newest version.

administrative rights
See Also: 10 Best Free Music Downloader Apps for Android
For Your Google Account, Is BlueStacks Safe?
Like a new Android device, BlueStacks invites you to connect your Google account when it first launches. Google's services, such as the Play Store, normally require a Google sign-in on the Android emulator. So that you may safely browse the Play Store to download any software, log in with your Google account.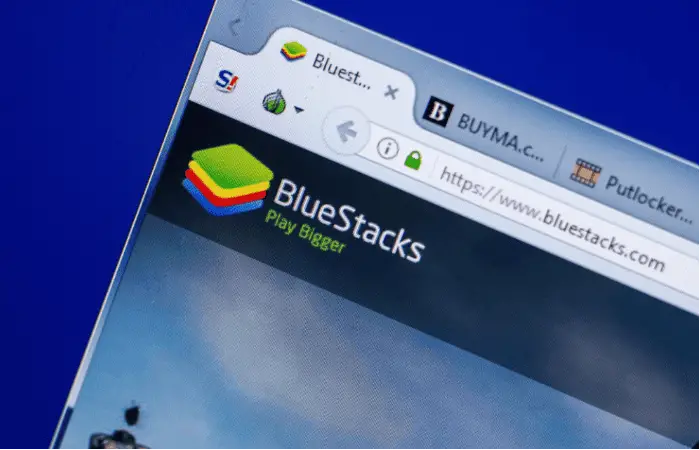 However, as I don't advise connecting your primary account with several third-party services, I advise using a different Google account. You can utilize the emulator to the fullest extent and do any actions you like after linking your account. Read this article how to get Snapchat on PC without Bluestacks.
What Information Does It See?
As with every other app on your computer, BlueStacks has access to information about your system. Similarly, the emulator can access your data in two different methods.
You give BlueStacks access to your data by signing in with a Google account when you install it. The app obtains your name, email account, and other details from your Google account. Your contact information, gender, picture, and other information may be requested, depending on the question.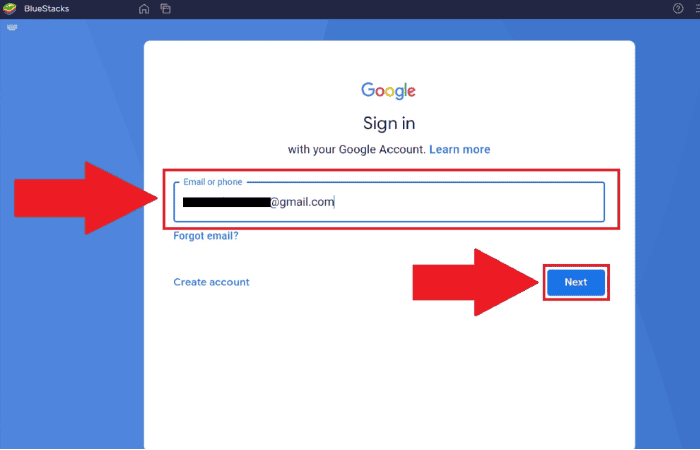 On the other hand, the emulator has exposure to your system's data, which contains a few items. For instance, BlueStacks can access network settings, hardware information, and unique device identifiers.
Additionally, you have access to your IP address, geolocation, app history, and other unusual things.
Is Bluestacks Safe To Use ?
So we keep asking ourselves that Is Bluestacks safe to use ? It's an app which is virus free and does not contain any security issue. Its requirements include a range of RAM between 2-4 GB.
Sometimes more of cache file leads computer hanging which may cause to slow down of computer systems. Bluestacks also have an offline feature through which we can also use it without the data connection. Also, click here for 6 best video player for windows.
Visit: Bluestacks App
Issue With Lagging
The speed of this sometimes depends on the memory available on the computer. Sometimes due to many applications running in the background may lead to slower the speed of the preprocessing program. The running game may sometimes hang due to many programs processed at the same time. To make it work at its most speed we should disable all the program running side to side on the desktop. We should remove all the cache file time to time to keep our computer life long-lasting. still thinking Is Bluestacks safe to use?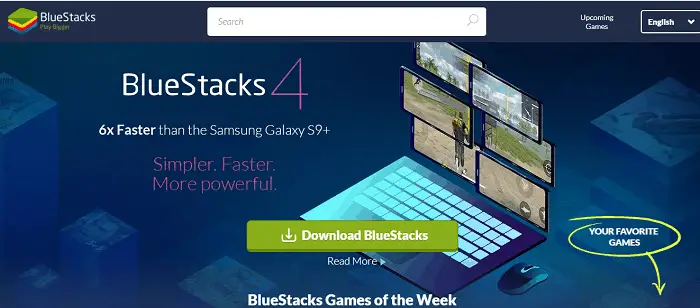 The basic requirements to run this app is to download it from its official website. Downloading it from the official website will always be safe for the clients. Clients should not download it from any other website because it might put them in trouble. This uses a major part of your personal computer system .To run the app smoothly one should have at least 2GB to 4GB Memory. If you have less than that memory in your computer than you should not use it because it may lead to hang the computer system. I hope by now you're a bit more clear about Is Bluestacks safe to use ?
See Also: 10 Best Android Screen Recording Apps 
Risk Free
It has been a gold standard for running android games in personal computers and laptops. This can never be claimed as a virus. It is risk free and one can use it in a very simple way. If you need something simple and want to pass your time while playing the new exciting games. This is the perfect choice you are making. However it's an advantage to have a simple easy to use app around you.
It's an app with better gaming and full of variety of games . It can make a computer more productive. It is an easy task to download it and use it and then you can start playing the games you want. Every coin have two faces: It also have benefits and drawbacks . This doesn't allow games control. Its main purpose is only to offer android games on your window and mac devices. It sometimes enables you SYNC information to the android phone. Are you still thinking Is Bluestacks safe to use ?
Bluestacks also have a charge on using it. It charges around $2. This is finest and fastest growing pioneer of mobile gaming as it has an android 7.12 (nougat). It has a great experience in gaming and taking the arena of gaming to next level.
For examples you can play PUBG (playing under battleground) on big screen now with the help of new version 7.12. Read this article if your discord keeps crashing on your PC.
Not Just An Andropid Emulator
With the new version it no longer serves as android emulator as the official site informs And it is the app which is used by millions of people. It can turn the computer into android phone by providing the facility. Is Bluestacks safe to use? Common! we have the answer now.
This provides earning of points while playing game on Bluestacks. which attract the client. It make the gaming level more interesting. As you can play games in HD quality which adds a lot to the performance of client and make the client enjoy the game.
More Languages Available
With the time it  has also developed itself. It is now available in 48 languages with the space size of 442mb. Games are free in Bluestacks. It can make a computer become 6x faster like android. Hence the it is easy to use and safe to Use . There are no potential harms with Bluestacks. Further the client can go through the privacy policy of the this for more assistance. It synchronizes data of your android device to your computer.
Sometimes client raise the question to Bluestacks that it is legal or illegal? Which make it questionable and make them think that using it is safe or not. This is an American technology private limited company which provide app player which is legal to use.
Adding to the knowledge of readers android operating system is available in an open source format . It is used worldwide and is 100% safe to use . If you are willing to run android in your personal computers than there are multiple emulators available but it is the one of the trustworthy and experience holder app which is safe to use by the client on it's own.
FAQs
Does Google trust BlueStacks?
Yes, syncing your Google account with BlueStacks carries zero risk. In actuality, BlueStacks is an emulator for Android that is true to the original.
Does BlueStacks cause my PC to run slower?
RAM is necessary, but other components like the CPU, graphics card, and others are equally crucial. Because Bluestacks uses a lot of RAM, it can slow down your computer. Your computer may run slower if other requirements, such as the GPU, are low.
What is the purpose of BlueStacks?
The popular and cost-free Android emulator BlueStacks allows users to run Android applications on PCs and Macs. Although BlueStacks doesn't look like Android, you can download Android applications from the Play Store, and it's simple to use.
How much RAM does BlueStacks require?
At least one processing core and two gigabytes of RAM are needed for each version of BlueStacks, which comprises the main instance. You need at least 4 GB RAM and 1 core processor to keep your operating system functioning.
Is there a VPN for BlueStacks?
Said yes. BlueStacks will function with a VPN just like it does with any program running on your computer.
Conclusion
After all these facts and discussions, I am sure you would have finally got your answer to "Is Bluestacks safe to use ?". Yes, it is totally safe to use with multiple functionalities and features offered.
Hey everyone! We are a group of Computer Engineers who have dedicated their lives to tech. It's our dream to make sure that all the updates in the tech world reach everyone is simple words. Hope you have a good time on the blog! 🙂