Does Kodi need a personal touch? Do you dislike seeing the same old pictures and wonder how to change the background on the kodi account? There's no need to search further since we have you covered, and it's simpler than you may imagine. In just a few simple minutes, you can transform your Kodi experience by customizing the background to your liking. Here is a guide on some of the best Kodi add-ons.
This in-depth manual will walk you through changing the Kodi background. To learn more about Kodi, click here. After all, you have to: 
Access Kodi's Settings.
Enter Skin Settings.
Customize your Kodi background to enhance viewing pleasure and personalize your Kodi experience. With extensive customization options, users can customize their media environment to their liking, ensuring every moment spent with their media center is enjoyable and unique. Don't settle for the default settings – let's explore how to change the background on Kodi and make it uniquely yours. If you are on any other website, you might want to check this article on using Kodi on a PC.
Getting Started with Kodi
Formerly known as XBMC (Xbox Media Center), Kodi has undergone substantial development to become a multimedia powerhouse. Users of this adaptable media player can access files saved locally and stream content from the internet thanks to its compatibility with various platforms and file formats.
Kodi's allure extends even further into cord-cutting, as it offers the freedom to install third-party add-ons and provides users with complete control over customizing their user interface. Now, with these freedoms, we do want some personal customization. But how to change the wallpaper on kodi, and where will I find a suitable one? Here are some typical queries that may be in your thoughts. 
Let's delve into the details of personalizing your Kodi experience and answer your question about how to change your background on Kodi and give you a better kodi account. Before we delve into the intricacies of altering environments on Kodi, it's imperative to recognize that the process can exhibit slight variations based on the 'skin' you've chosen. In the lexicon of Kodi, a 'skin' serves as a theme that entirely revamps the interface's appearance and ambiance. 
While this guide predominantly centers on the Estuary skin, the default since Kodi's 17th version (Krypton), the core procedures remain consistent across other skins. Depending on your specific skin, you might need to embark on a brief exploration to pinpoint the precise location of these settings.
See also: How To Make A Custom Build For Kodi
Changing Backgrounds on Kodi: A Step-by-Step Guide:
We've emphasized the benefits of personalizing your Kodi experience and highlighted the ease of changing the background on Kodi. Now, you'll discover the solution to questions like "How to change Kodi background image?" and "How to change the background on Kodi?" Here's your opportunity to make Kodi uniquely yours, enhancing your viewing pleasure and adding a touch of individuality to your media center. Follow these steps, and you have your personally customized Kodi account.  
Access the 'Settings' menu to initiate your Kodi background customization journey. This menu is neatly represented by a cog icon in the home screen's top left corner.
Navigate to 'Interface Settings' once inside the 'Settings' menu.
Under the 'Interface Settings' section, click on the 'Skin' tab, the focal point for background customization.

Select 'Configure Skin' to delve deeper into customization options, ensuring your chosen skin supports background changes.

In the next step, venture into 'Background Options,' the gateway to transforming your Kodi backdrop.
Opt for the specific section you wish to personalize, such as 'TV shows,' 'Movies,' or 'Music,' among others. On your home screen, each part corresponds to a menu item.
After selecting your desired section, click on 'Background path.' When you take this action, you are prompted to travel to the location of the image file you choose to use as your new background. Locate your preferred image file, select it, and the task is accomplished.

Repeat the process for each section you intend to customize, allowing you to curate a unique Kodi experience.
To install Kodi from the Google Play Store, check this out.
The Potential of Kodi Backgrounds
Enhancing your Kodi interface by customizing its backgrounds empowers you to unleash your creativity and elevate your media experience. Delve into the world of possibilities by configuring distinct locations for diverse sections, whether it's an energetic concert crowd backdrop for your 'Music' collection or the ambiance of a cinematic screen setting the stage for your 'Movies' library.

To ensure the finest visual outcomes, selecting high-resolution images is crucial. Kodi supports various image formats, including JPEG, PNG, GIF, and more, enabling you to craft a personalized aesthetic seamlessly. With this in mind, you're all set to master changing your Kodi background and find the ideal wallpaper for kodi.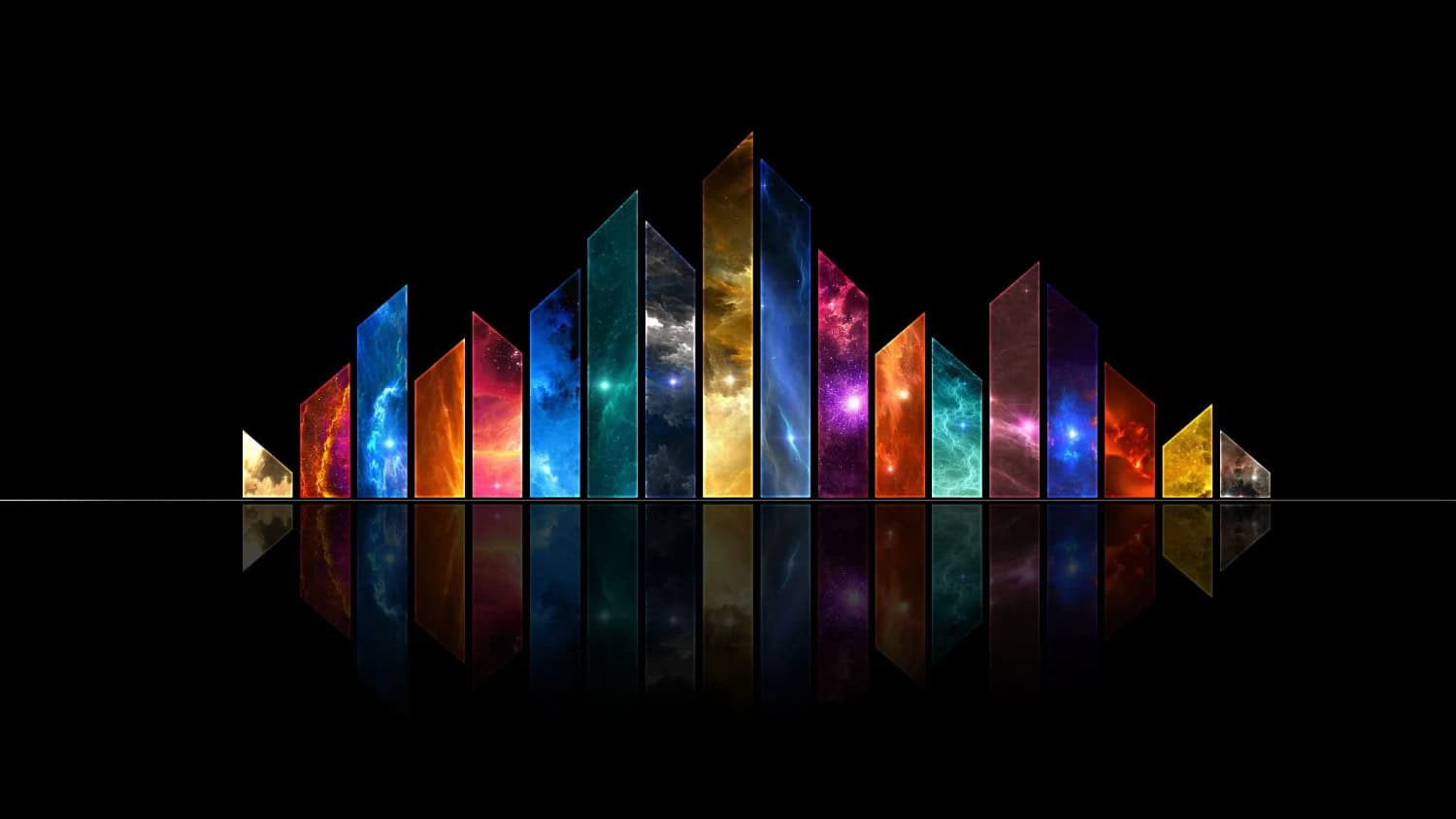 See also: How To Get The Kodi Titanium Build.
FAQs
Can I use a backdrop image from the internet for Kodi?
Absolutely, it's possible to use web images as backgrounds in Kodi, but there's a crucial initial step involved: downloading the image to your device. Kodi doesn't offer direct support for setting web photos as backgrounds, so having the image saved locally is a necessary prerequisite.
Can I use a slideshow as the background for Kodi?
Absolutely! Several skins provide this useful feature. When you select a specific folder as your 'Background path,' Kodi will automatically cycle through the images within that folder, injecting a dynamic element into your interface and keeping things visually engaging.
What if my skin isn't capable of changing the background?
If your skin doesn't support background changes, consider switching to a different one. 1. Go to 'Settings' on your Kodi interface. 2. Choose 'Interface Settings.' 3. Select 'Skin.' 4. Now, click on 'Skin' again. 5. Pick a suitable alternative skin that supports background changes.
In Kodi, can I use a video as the background?
While Kodi doesn't inherently offer support for video backgrounds, certain add-ons can enable this feature. It's essential to be mindful that the inclusion of video backgrounds may substantially elevate CPU loads and place higher demands on your system resources, potentially impacting the overall performance and responsiveness of your Kodi setup.
Conclusion
Now that you know "how to change background on Kodi," you can delve into a captivating journey of creative exploration and profound personalization. This process's simplicity ensures quick implementation and is an excellent introduction to the vast and versatile world of Kodi's customization potential. This newfound ability empowers you to shape and mold your media center into a unique and tailored digital space, ultimately enhancing your overall viewing experience.
In the constantly evolving world of digital media, Kodi stands as a reliable companion, always prepared to adjust to your preferences and desires. It provides a versatile canvas for crafting a personalized media experience that resonates with your tastes and style. Each time you change the background, Kodi's interface undergoes a refreshing transformation, presenting your media content from a new and exciting perspective. This ability to effortlessly customize Kodi ensures that your entertainment journey remains dynamic and perfectly tailored to your ever-changing preferences, enriching your media interactions in every way.
See also: Best Kodi 19 Matrix Builds To Try In 2023
Dedicated group of Computer Engineers making tech updates accessible to all. Our dream is to simplify and share tech news with everyone.