Amazon has always satisfied its customers by providing quality products. It always fulfills expectations of its customers and provides quality service. Not only providing products Amazon is also providing entertainment for its users. So that they can get entertainment and also enjoy different comedy and interesting shows. People also take time out of their busy and stressful life to watch something interesting and entertaining to relax. Amazon introduced Prime video many days ago, and it has been a success for the developers as it is now giving a tough competition to big online video streaming websites like Netflix. It has been a tough competitor to Netflix. Not only to Netflix but also to other online video streaming websites. Thus, you would like to View Amazon Prime Video On Chrome Cast.
Like some of the best Kodi Boxes to buy, Amazon has also introduced Amazon fire stick TV and Amazon Fire sticks to make its users more comfortable to view movies, TV shows and also Amazon exclusives and also many other movies on their Smart TVs.
If you own a Amazon gift card you want to use somewhere else, check this article from our site. You can use Amazon's gift card elsewhere but Amazon.
Check Out: 5 Best Twitch Streaming Software for Windows in 2020
Introduction
Chrome cast is again such a device developed by Google which allows to stream videos, watch TV shows and also surf the internet on your smart TV. It also has gained success over a period. It is getting popular nowadays as people are demanding to view their favorite shows and movies on larger screens instead of sitting in front of their small screen phones and tabs. People now prefer to watch videos on a larger screen as it gives great pleasure and also everyone enjoys watching videos on the larger screen.
Amazon allows viewing videos on Amazon prime only if you are a prime customer of Amazon and only if you have subscribed to Amazon as a prime user. You can also view videos free of cost for a month and then after that; you will be charged Rs.499 per year which is very less. All you need is to go to Amazon prime video official site and make yourself an Amazon prime customer. After you become an Amazon Prime user, you can also download the TV shows and movies to view them offline.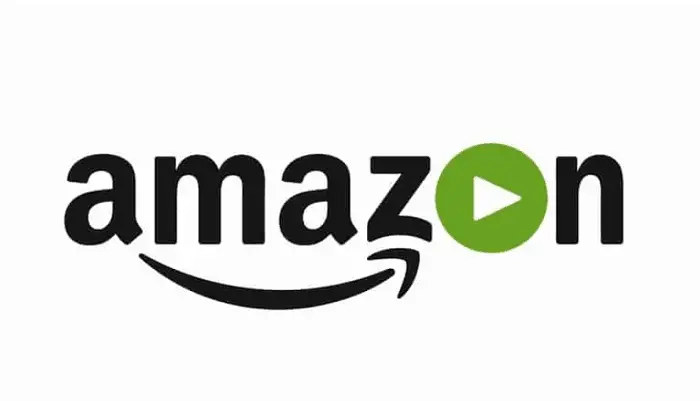 As I mentioned earlier, Amazon introduced fire stick and also fire stick TVs for its users to make them stream online videos. But Amazon hasn't yet developed any application to stream videos on chrome cast. So the chrome cast users are facing difficulties in viewing the videos and TV shows online. There is no official place where people can view Amazon Prime videos on chrome cast, but there are some alternatives by which people can view Amazon Prime video via chrome cast either from their PC/tab or smart phones.
See also: How To Screenshot On Asus Laptop
How To View Amazon Prime Video On Chrome Cast Through Tab/PC
You need to have Google Chrome browser if you wish to chromecast amazon prime, as without Chrome you cannot cast your Tab/PC to your TV without Chrome.
Here are the steps you need to follow to cast your screen to View Amazon Prime Video On Chrome Cast:
Open Chrome browser and then install Chrome cast extension on your browser.
After Installing you need to open Amazon prime video and start a video and then pause it.
As the Chrome cast is installed now open it and then choose a casting device either a Tab/PC.
Connect it to the TV and now play the video you have paused on your tab/PC.
As a mirror screen, your video will be played on the larger screen.
Now it's time to bring some popcorn and coke to watch the movie on a larger screen without any disturbance and any ads. If you have a decent internet connection, then you can watch the video in 1080p with amazon video chromecast and enjoy the movie. If you have a home theatre arrangement, then it will automatically create a theatric environment. Click here for an article to teach you how to add channels to Amazon Prime.
See also: 8 Best Free Mac Media Players to Download in 2019
How To View Amazon Prime Video On Chrome Cast Through Mobile Phone
As mentioned above this method is also easy, but you need to install Google Home on your device to cast your mobile phone.
Open Google play store and install Google Home on your device.
Then open Google Home and then click on the menu option.
In the menu click on cast screen and then connect your TV to your device.
Now open Amazon prime video app on your phone and then click on the video you want to watch.
As you have cast your screen to your TV, you can watch the video on your smart TV.
So these are the moves you need to follow when you want to view Amazon video prime using Chrome cast. If you face any issues while launching google chrome, check out the solution here.
Casting also has disadvantages. Some of them are the video as it starts playing may play only in 720p but most of the Amazon Prime videos are available in 1080p and then you may experience some issues regarding the voice quality and also regarding the signal drop outs. The major drawback is controlling the video.
You need to control the video only by Chrome. You cannot use TV remote to control the video playback. Even seeking and pausing the playback controlling the video sound should be one only by using Chrome.
These were some of the methods and disadvantages for viewing Amazon Prime video on chrome cast.
See also: Top 8 Alexa radio stations That You Should listen in 2022
FAQ
Why can't I cast Amazon Prime to Chromecast?
Unfortunately, Amazon Prime does not support Chromecast since Amazon wants customers to buy its Fire TV Stick. However, there is a way to circumvent Amazon's greed by using the Chrome browser's cast capability.
Why can't I watch Amazon Prime on Chrome?
If Prime Video does not load or respond on Chrome, TVs, phones, tablets, or other devices, please contact Amazon. Clear the app's cache. Restart your computer.
Why is my Prime Video not casting?
Please make sure your Chromecast is up to date. Also, make sure your Prime Video app and your iOS or Android device are up to date. If you have an Android device, make sure Google Play Services is also updated. The Fire Tablet's Prime Video app cannot connect to a Chromecast.
Conclusion
In conclusion, these are the steps on how to View Amazon Prime Video On Chrome Cast.
Hey everyone! We are a group of Computer Engineers who have dedicated their lives to tech. It's our dream to make sure that all the updates in the tech world reach everyone is simple words. Hope you have a good time on the blog! 🙂