Spectrum TV is a dependable tool for watching 150 live TV stations and 20,000 on-demand movies over the internet. Spectrum App is simply accessible on LG Televisions in addition to smartphones. The article discusses how to get the Spectrum app on LG TV.
You can get the Spectrum app on lg tv. For that, please access the app store on your LG TV and search for "Spectrum TV." Download and install the app. Afterward, sign in to the app to begin streaming media on your LG TV.
Like many other well-known companies, LG Smart TV has existed for a while. They are currently quite useful. Also, the interface is very user-friendly. Together, the LG TV and the Spectrum app can bring nearly entertainment. Read below to learn how to get the Spectrum app on LG TV.
See Also: Understanding LG TV's Picture-in-Picture (PIP)
What is Spectrum TV App?
Charter Communications is the provider of the Spectrum TV app. The Spectrum TV app is a convenient method to view Spectrum TV at home or away. But, the channels and on-demand media are different when you leave the Spectrum internet network at your residence. The Spectrum TV app is useful but needs to replace the cable fully.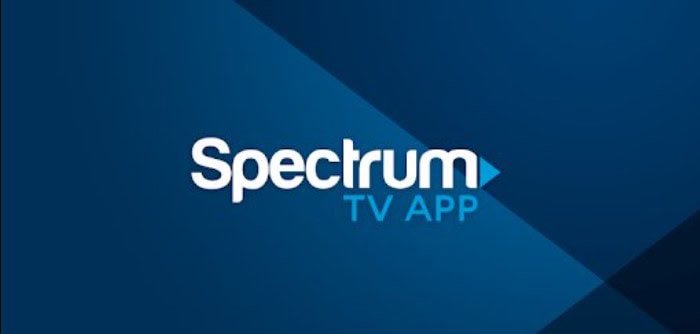 Since it comes as part of the Spectrum package for free, the Spectrum TV app is beneficial. Nonetheless, it provides some advantages of a live-streaming TV service, such as grouping preferred channels. The phone app can also be remote if you lose your TV clicker. Installing the Spectrum TV app on LG smart TV is also possible using the Spectrum TV plans.
See Also: How To Install Spectrum App On Samsung TV in 9 Steps | 2023
Ways To Get Spectrum App On LG TV
The methods below allow you to easily get the Spectrum app on LG TV.
Using AirPlay
Streaming video from your iPhone or iPad to an LG TV is simple by using AirPlay.
Use your account credentials to sign in to the Spectrum TV app on your smartphone. Get the Spectrum TV app from the App Store for your iPhone or iPad.
Click the AirPlay icon on the playback screen.
Tap the Spectrum app for LG smart TVs when a device is located.
The Spectrum TV app's video content will now be available.
Tap the link to learn how to install 3d party apps on LG smart tv
See Also: How To Install And Watch JioCinema On LG Smart TV: A Guide
Using Google Chromecast
Google Chromecast is a popular device that can stream media to Spectrum app on LG TV. The Spectrum TV app's content cannot be cast in earlier iterations due to a lack of built-in compatibility. But, casting Spectrum TV video material to any cast device is now straightforward with the most recent application version.
Using Roku 
Another well-liked streaming system for viewing web media is Roku. Apps are available for download from the specialist Roku Channel Store.
Ensure you can access the internet and the LG TV Spectrum app on your Roku device.
Also, here's how you can watch local channels on apple tv.
Using Xbox One
Everyone knows how popular the Xbox One is for playing games on larger displays. Yet, it also gives users access to several video streaming apps. One of the apps that are formally offered for download is Spectrum TV.
Click Install after choosing the app to download it.
Downloading APK File
You must download the APK version for the program if you do not possess any streaming devices and would prefer a direct connection to the Spectrum app on LG TV. If you're unsure of how to employ this sidelong technique securely, follow these instructions:
See Also: 5 Awesome Smartwatches For LG Phones [List of Smartwatches]
FAQs
Can anyone use the Spectrum app?
If you have a Spectrum TV and Internet subscription, you may use the app to access live TV and on-demand programming wherever you are for no extra charge. By logging in with your Spectrum credentials, you may watch your favorite shows on specific TV channel apps, such as CNN or TV Land.
Is the Spectrum streaming app free?
The Spectrum TV App is available for free with every Spectrum TV package. You can download the appropriate software for your device from places like the Roku Channel Store, the Google Play Store, or the Apple App Store. Most smartphones, tablets, and streaming devices are compatible with the app.
Can I use the Spectrum app anywhere?
There is no foundation on the number of devices that can utilize the Spectrum TV app simultaneously on your home internet network from Spectrum. There is a three-stream maximum while utilizing WiFi or mobile data outside the network.
Is LG a good TV brand?
When it comes to televisions, LG is a top brand. They have made a name for themselves as the best option for OLED models and high-end TVs with features like Dolby Vision, Automation audio, cloud-based gaming, and streaming media.
Is the Spectrum app on Google Play?
The Spectrum TV App is free and accessible to all Spectrum TV subscribers. You can download it to Android and iOS phones and tablets, Roku, Apple TV, Xbox, Google Chromecast, and Samsung Smart TVs.
What is a Spectrum router?
Laptops, smartphones, and tablets can connect to the internet wirelessly because routers transmit WiFi signals. To connect to the internet wirelessly, you will want a modem and a router or a modem/router combination (also known as a gateway).
Conclusion
It is all about how to get the Spectrum app on LG TV. The methods in the article are among the easiest ways to install the Spectrum App on your LG Smart TV. The Spectrum app is a fantastic resource for staying current on news and entertainment. Select the best option, then use the Spectrum TV App to stream your favorite program. 
Freelancer Michael Franco writes about the serious and silly sides of science and technology for CNET and other pixel and paper pubs.