Cricket is a sport which is loved by every corner of the world. Cricket fans do not want to miss any moment of their favorite match. And for Indians, cricket has not always been a game. But an emotion. From winning the 1986's world cup to Sachin Tendulkar's 100th century, these legendary moments will always have a special place in our hearts. Since all the matches are now streamed on OTT platforms, here we are with the top match live app, which will help you watch your favorite match anytime, anywhere in top quality.
These match live app will get you covered with the match highlights, commentaries, and scoreboard without you missing a thing.
See Also: 8 Best Free Live TV Apps To Keep You Entertained In 2023
Top Match Live App To Watch Cricket
Following are some fantastic match live app for you to stream your favorite league.
Disney+Hotstar
This app is the first name that comes to every Indian's mind when we talk about online streaming of matches. Undoubtedly this is the most favorite sports app, and this app contains the official right to live steam ICC tournaments and IPL streaming.
Not only cricket, but Users can use this app to watch several other sports like football and kabaddi. For kids, it contains almost every Disney movies and cartoon, and this app has over 350 million downloads to this date.
Note: Users can buy the premium version of this app for ₹1499/year or 299/month.
Visit: Hotstar
See Also: How To Watch Hotstar For Free On PC 
SonyLIV
This match live app is the go-to place for many users in India. This app is a good source for live streaming of cricket, soccer, and many more sports. The best thing about this SonyLIV is that you can stream your favorite match in many languages.
It also contains a number of movies and TV series you can watch. This app has an easy user interface making it simple to use. 
Note: The subscription starts at 299/month and 999/year.
Visit: SonyLIv
JioTV
JioTV has considered among one of the top match live app due to its top-notch features and its pricing, which is FREE. It has more than 650+ Tv channels. 
With the use of this app, you can watch your favorite match in high quality, view its highlights and get all the sports-related news. The best feature of this app is that it streams in more than 13 languages making it an app that can be used by the whole nation. You can also record your favorite tv show/match and watch it later whenever you wish to. 
Visit: JioTV
ESPN
ESPN is a very renowned sport-related platform. Although this app is limited to the south and central America, anyone can use this app with the help of a VPN connection. This app not only streams live matches but also provides its users with highlights and analyses of the match.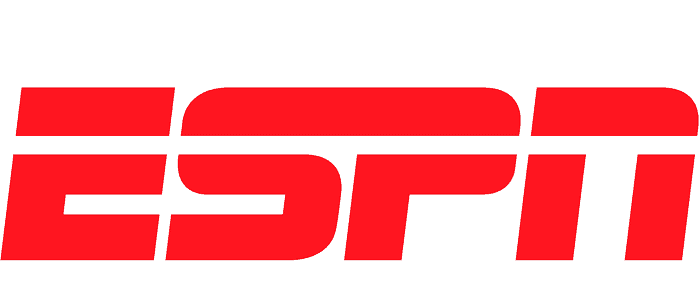 This application will fill you with all the information about your favorite TV and provide you with real-time notifications. If you do not buy the premium version of this app, you will have to deal with a lot of annoying ads in between.
Note: ESPN+ will cost you $6.99/month or $69.99/year.
Visit: ESPN
Voot
Viacom18 owns this app. Voot has recently entered in the sports category but has gained popularity in a significantly less time. This app has already been famous for the wide range of TV series and shows it has. Voot has recently telecasted the T10 tournament, and people enjoyed streaming it on this platform and have recently owned the rights of IPL.
This app is a perfect platform for a user who does not want to spend loads of money on buying a subscription, as it is very affordable. Although this app has limited sports content, for now, we are hoping high from Voot in the future.
Note: The premium version of Voot will cost @299/year.
Visit: Voot
Tata Sky Mobile
This app is an excellent choice for sports lovers. It shows live TV shows, movies, and sports-related events in a very high quality. After the 2022 IPL, this platform gained much more popular than ever before. You can also download a number of movies and tv shows and watch them offline according to your convenience.
The only shortcoming of this platform is that it may lose its signal during wet weather.
Visit: TataSky Mobile
Willow TV
This match live app is said to be the biggest broadcasting platform in US and Canada. This app lets its users watch live cricket on a high-quality display. It also provides users with commentary, scoreboard, replays, and so many other amazing features.
If you use the free model of this application, it will show up ads all the time.
Note: The premium version costs $9.99/month
Visit: Willow TV
FAQs
Which is consider to be the best app for live streaming of matches?
In India, JioTv is one of the most amazing apps because of its picture quality and because it's a free match app.
Can we watch live matches on Hotstar for free?
Unfortunately, no, you cannot stream live matches on Hotstar for free. Earlier you could with its 5 minutes delay feature, but now you cannot.
Can I log in to my tata sky mobile on more than 1 device?
Yes, you can log in to your tata sky mobile app on 10 devices. But simultaneously, only 2 screens will work.
Where can I watch football live?
You can watch football live on ESPN and Hotstar.
How can I use Hotstar if I don't live in India?
You can watch Hotstar by using a VPN and choosing to connect to an Indian server. Your Hotstar will start working.
Conclusion
In a country where cricket is more like a religion, one must know all the go-to's to watch their favorite match and cheer for India without missing a single ball. In this article, we told you about the best match live apps to stream your favorite sports in high quality with minimal or no price. However, if you are aware of any other match live app which lets you stream, do let us know. Till then, GO INDIA!
Lead Photographer, Lead Advice Editor for @CNET in Europe. Love: the outdoors, music, food, snowboarding, animals, beer, coffee, lists. Personal views.