With the sudden outbreak of a global pandemic, the IT sector in India has taken over its economy, which initiated the culture of work from home all over the world and began looking to online video conferencing (Google meet) to maintain social, educational, and workplace contacts. We're here to help in your quest to find the best alternatives to Google Hangouts. Check 'em out here. Here are some of Google Translate Alternatives you can choose from.
So basically, Google hangout is a video conferencing app that allows almost up to 30 students to conduct a meeting at a time. You can invite people here for the meeting via email, link, calendar event. It has many perks like anyone in the meeting can send the messages, so if you cannot get your audio to work or participants won't be able to listen to you properly due to technical glitches, this system of messages comes in handy. You can save the recording also, which is beneficial at many times. So this is a kind of facile way of conducting a meeting anytime, anywhere. 
So just like Google hangout, its other alternatives are widely present and accepted in the market/companies/consumers as these web conferencing software makes communication much easier, effective, and efficient. The others are like SKYPE, zoom, Microsoft teams, JITSI, etc. So just let us talk about them in detail about how they have better features and efficiency than Google meet.
See also: Top 6 Free Voice Chat Software for Windows
Alternatives To Google Hangouts
Zoom
Likewise, Google hangout has all the features for conducting meetings. Zoom is an exclusive or assigned video conferencing app that mainly focuses on building Zoom service. But this platform seems to be more thorough or global than Google hangout. I agree that Google meet got some points because as it is fully integrated.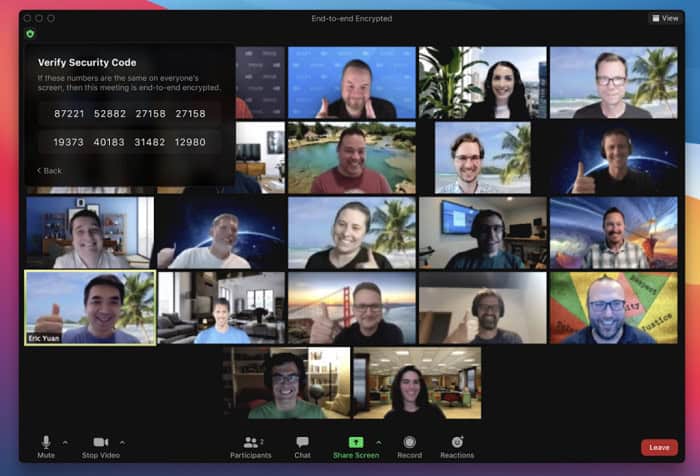 And as it comes bundled with a host of other services, but services won't matter that much if you are really looking for a video conferencing platform. Here you also get the ability to conduct polls and much more participants than on Google hangout. So if you simply want a better video conferencing platform, Zoom is the way to go. 
Download: Zoom
See also: How To Download Web Series From Telegram Channel
Skype
This is also an effective video conferencing app. People use SKYPE for online meetings that are further away and the relatives across the pond . one of the cons of using SKYPE over Google meets is that you can have a great time limit here for meetings or conferences for a much longer duration than Google hangout. Instead of holding meetings for a short duration, like 60 minutes, you can hold a meeting for up to 4-5 hours.
See also: Simple Ways To Transfer Text Messages From Android To iPhone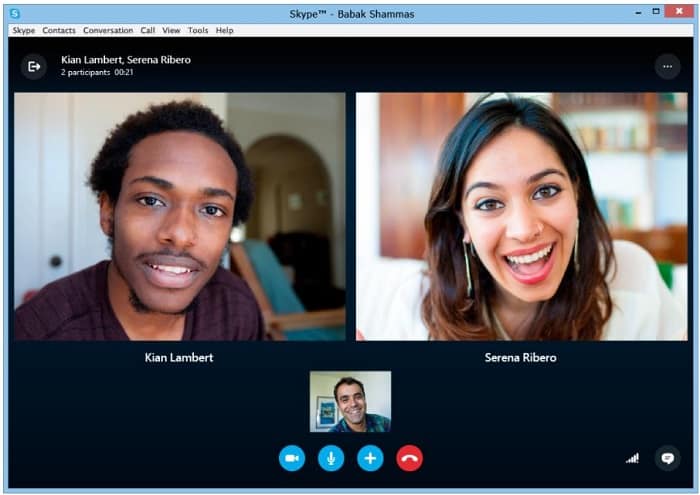 This is the best feature that long meetings needs which makes SKYPE meet a better choice or long-lasting meetings and sessions. Because this isn't the case with Google hangout, where you have time limits. So I think SKYPE is a better option, and I think many people agree with me on this. It really depends on what you use it for, your purpose, what your preferences are, and how knowledgeable you are in understanding the tech behind it. 
Download: Skype
Microsoft Teams
This is one of the most popular video conferencing app in the market right now. As it recently made it easier for people to try out teams and their amazing features during the pandemic. It can host calls up to 250 members at a time.
And it seemingly considers good for small conversation online. There are many needed features that you can find in this app like collaboration, communication, video conferencing, save recordings for further need. You can see that it has more subscribers than Google hangouts.
Download: MS Teams
See Also: Microsoft Outlook Won't Open? Here's How to Fix It
 

Jitsi
Jitsi is open source, 100% encrypted, and you don't need to give up any personal information to use it. You don't even need to put in your email address. On the flip side, you can even host the whole service yourself if you're prepared to put in a bit of effort—multi-platform open-source video conferencing.
JITSI is a set of open-source projects that allows you to easily build and deploy secure videoconferencing solutions. At the heart of JITSI are the JITSI video bridge and JITSI Meet. Which let you have conferences on the internet, while other projects in the community enable other features such as audio, dial-in, recording. 
Download: Jitsi
Flock
It is one of the best alternatives to Google Hangouts also a better choice if you are comparing various video conferencing app. It is faster, integrated, global, has more users, is less expensive, and has many other feasible features that make it user-friendly—a kind of faster way for your team to communicate.
Flock is a communication app for teams. It has tons of productivity features, drives efficiency, and boosts the speed of execution.  
Download: Flock
See also: How To Transfer Ownership On Discord Server? [2023]
Discord
It has kind of packed features of various needed at the time of conferencing globally. All-in-one voice and text chat for gamers that's free, secure, and works on both your desktop and phone.
Discord is a modern free voice & text chat app for groups of gamers. Our resilient Erlang backend running on the cloud has built-in DDoS protection with automatic server failover. 
Download: Discord
See also: Discord Alternatives For You In 2023 [Top 6 Picks]
Facebook Messenger
It also has some resilient features across the globe. Facebook Messenger wins based on the number of different features and tools available for communicating, plus of course, the number of people who actively use it.
There's no beating that. However, if you place more video calls than you send standard messages, you're probably better off using Google Hangouts. 
Download: Facebook Messenger
See also: How To Download All Photos From Facebook? [2023]
Telegram
As we can see by its ranking in almost all the video conferencing apps, we can take out an idea regarding it how beneficial or effective it is among the best alternatives to Google Hangouts and user-friendly as well. Telegram is ranked 4th, while Hangouts is ranked 14th.
The most important reason people chose Telegram is Copy/paste videos, gifs, images, geolocation, documents, and even executable files. Drag over files for practically any time up to 2GB in size.
Download: Telegram
Slack
This is one of the best alternatives to Google Hangouts. It has the extra feature of searching within documents, even in the free version.
In Hangouts, you can only do this with a Business or Enterprise plan. Voice and video calls. You can only call up to 15 people in Slack, no matter which plans you are on.
Download: Slack
See also: 13 Best Stranger Chat Apps for Android And iOS
Conclusion
All these online meeting apps might have attained this significant and powerful position in India's economic front during the pandemic. And due to pandemic to some extent for that matter, but as for now, everyone has realized the significance of technologies and the need for further technological advances. And not only this but the privacy and comfort these online meetings provide an individual is far more appreciable.
I hope this article on Alternatives to Google Hangouts will be helpful for our readers.
See Also: The Top 5 Best Video Calling Apps You Can Use In 2023 
Carly Earl is Guardian Australia picture editor. She has worked as a photographer and picture editor in Sydney for 8 years, previously for The Daily Telegraph and Sunday Telegraph.